8 Productivity Apps for 2018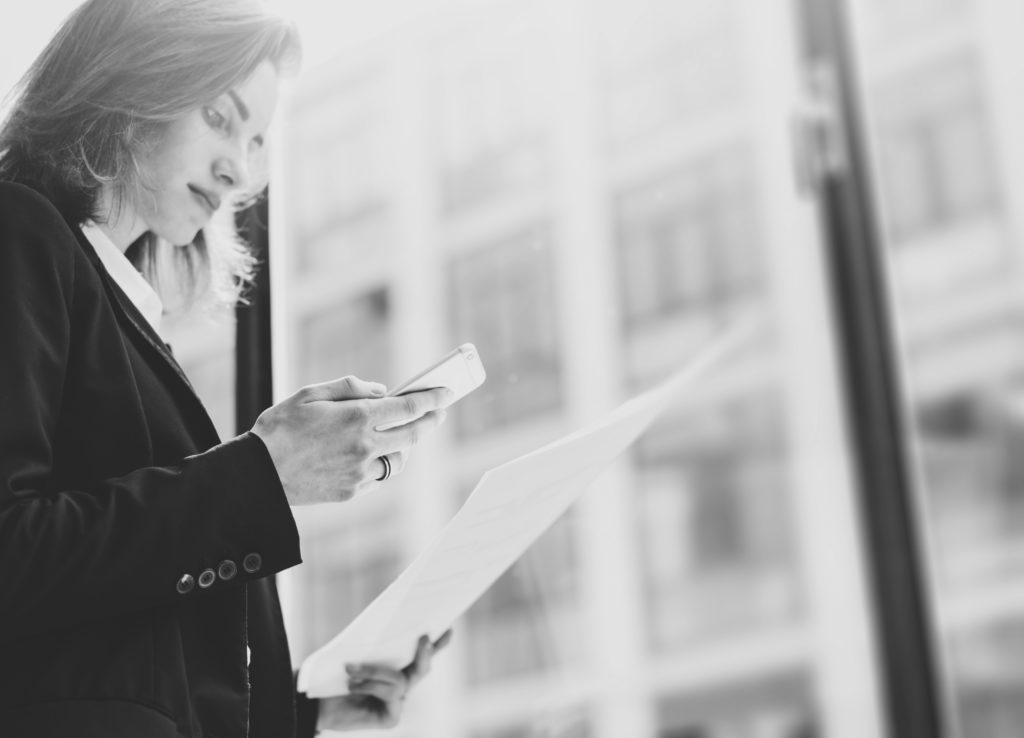 As an independent professional, there's a lot on your plate each day. From client meetings and project pitches to account management and brand marketing, it's not always easy to know where to start. Luckily, apps can lend a helping hand and keep you on track. Here are eight apps to help you optimize time, meet goals, and boost productivity this year.
1. Check Off Tasks
Many independents start each day with a to-do list, but what if you could interact with that Post-it note? TickTick (free or upgraded version) is a simple task management app that allows you to track tasks from any device, assign reminders so you won't miss deadlines, and view to-dos in a calendar to get a visual idea of the week ahead. You can also assign a priority level to each task, break down bigger tasks into smaller action steps, and share tasks with a team if you work with others.
2. Make Project Management a Breeze
Organizing all of the tasks that go into a single project can quickly get complicated, especially if you work with more than one client. Zenkit (free or upgraded version) is a handy project management tool that allows you customize organization of individual projects. For example, a detailed table might work best for a long-term project, whereas a mind map might be more ideal for a new proposal you're working on. In addition to these different views, you can track, label and filter activities, share and store documents using the cloud, or make use of templates if you're not sure where to start.
3. Reset and Recharge
When you're responsible for running your own business, some days can just be tough. If you're not feeling particularly motivated or creative, it can be hard to produce quality work. InsightTimer (free) is a meditation app used by a community of more than 3,600,000 people. Choose a guided meditation ranging from a few minutes to an hour-long session, put on a relaxing playlist, or listen to an inspirational talk while you take a walk outside. Sometimes, you just need a few moments of peace and quiet to renew your energy and work drive.
4. Focus on Doing Good
Smartphones can be an easy source of distraction, begging you to check email or social media accounts. When you have important deadlines to meet, or you're simply looking to use your phone less, Forest ($1.99) gives you incentive to put down your device and get to work. Forest is based on the Pomodoro technique—working in 25-minute increments followed by 5-minute breaks—and each time you start the timer, you plant a virtual tree that 'grows' if you complete the 25-minute increment without touching your phone (if you leave the app, your virtual tree dies).
But here's the catch. As you grow your forest in the app, you earn virtual coins that can be used to plant actual trees via a partnership Forest has with Trees for the Future. Focus your time and plant trees where they're needed—sounds like a pretty good deal.
5. Save Time
Sometimes it seems like there aren't enough hours in the day to get everything done. Well, there may just be—it's all about how you spend your time! Track the time you spend on tasks versus the time you spend on distractions with Hours (free). Set time limits for each one of your tasks, and then sort tasks into specific client or project categories. After tracking your time, generate reports to see data and insights so you can spend your time where it counts each day.
6. Do More with Less
If you deal with a lot of paperwork and documents, filing, sorting, and storing may be taking up a lot of your valuable time. Scanbot (free or upgraded version) allows you to scan documents—as well as labels, business cards, or notebooks—using your phone. Quickly and easily generate high-quality virtual documents, PDFs, or JPG files, that can be auto-saved on the cloud or emailed directly to clients. Scanbot optimizes for color and corrects for perspective so your scan looks just as professional as a trip to the office supply store.
7. Stay Safe
Nearly everything online today requires some sort of username and password, but remembering all these combinations is virtually impossible and writing down sensitive information isn't the safest choice. LastPass (from $2) provides secure password storage using strong encryption algorithms. Review and manage all of your existing passwords in a secure virtual vault and then create a master password that provides automatic access whenever you log into a website or app.
8. Reach Your Goals
It can be easy to get excited about new goals, but after a few weeks as that initial energy wears off you may find yourself back at square one. Strides (free or upgraded version) allows you to track goals or habits you're trying to instill—or break. If you have a big goal or project, break it down into smaller steps that you can visually track, receive reminders to hold you accountable, and use charts to spot patterns and see the progress you are making.
---
Find independent consulting jobs with top companies through MBO's marketplace
---