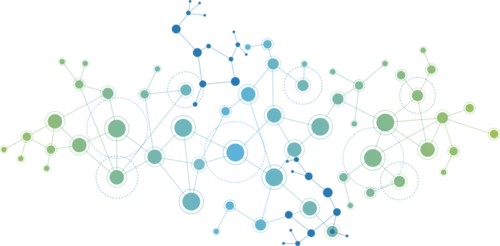 MBO Partners: Important Resources on Coronavirus (COVID-19)
Are you an independent professional? Is your business impacted by COVID-19?
MBO Partners is committed to getting you timely information you need to take advantage of stimulus benefits available now.
As the novel coronavirus (COVID-19) continues to impact lives around the world, we want to assure you that MBO Partners is taking action to both fully maintain operations and protect public health. As always, our clients, our employees, and our communities are our top priorities.
Independent Workforce Information and News
ANALYSIS: The CARES Act, and What it Means for Independent Professionals
Resources on Remote Work, Productivity, Managing through Change, and Finding New Projects
Learn more about Core topics, including:
Marketing Your Business | Growing Your Business | Starting Your Business | Self Employed Benefits
Find New Projects
We encourage you to use this time to boost your project pipeline by completing a profile in the MBO marketplace and saving a search so you'll get future project notifications pushed directly to you.
Current Thought Leadership
MBO Partners has published articles about coronavirus impact on the independent workforce. Important info for all independent professionals and self-employed workers to read.
For Talent on Current Projects
MBO Business Operations and Continuity
We are well prepared to continue delivering our services to support you and your client(s) during this time. Our business operations are not disrupted, and you can continue to reach us via phone and email as you did before this outbreak began.
MBO's business continuity plans are in place and well tested. Our robust technology systems and platform enables us to work remotely in a secure data environment for as long as required.
Your Health and Project Impact
As a valued client of MBO, your health and wellbeing are important to us. We urge you to review guidance released by the Centers for Disease Control and Prevention (CDC) on how to protect yourself from the coronavirus.
According to guidance issued in March 2020 by OSHA on Preparing Workplaces for COVID-19 everyone should engage in frequent and thorough hand washing. You should have available a place to wash your hands. If soap and running water are not immediately available, have readily available alcohol-based hand rubs containing at least 60% alcohol. If neither of these is possible, please contact us.
We also want to make you aware of the important actions you should take for your current project(s) and client work. See below for more information.
Business Travel and In-Person Meetings
It is important to check directly with your client before scheduling any travel or face-to-face meetings at this time. Your client may have already been in touch with you on recent changes to office and travel policies. If you have not heard from your client and plan to travel in the coming days and weeks, we strongly suggest reaching out to your client manager to check if their policies have changed.
The evaluation of essential versus nonessential travel will vary from business to business. In general, an employers' response to coronavirus must balance the needs of the business and its employees with the overall threat and concern of the pandemic.
Some factors to consider when evaluating if travel is essential to include:
Can the purpose of the travel be accomplished without face-to-face interaction or an in-person visit to a specific location?
Is there a way to leverage available/affordable technology to accomplish the same goals of the travel (e.g. webcams, webinar presentations, recordings, etc)?
Is there a high risk of exposure to COVID-19 due to the nature of the travel, such as the location of the destination?
Does the overall benefit of the in-person travel outweigh the risk of exposure to COVID-19?
If You Suspect that You (or Someone You Know) Has COVID-19
MBO Partners urges you to follow CDC guidance if you believe you have been exposed to the coronavirus. This includes self-quarantining, handwashing, and limiting contact with others.
The CDC defines exposure as:
Being within approximately 6 feet (2 meters) of a COVID-19 case for a prolonged period of time; close contact can occur while caring for, living with, visiting, or sharing a healthcare waiting area or room with a COVID-19 case, or
Having direct contact with infectious secretions of a COVID-19 case (e.g., being coughed on).
Furthermore, notify MBO Partners and your client manager immediately if you suspect you may have contracted the coronavirus.
Additionally, please notify MBO Partners and your client manager if in any of the following scenarios are true or become true:
You are diagnosed with COVID-19;
You have been or come into close contact with someone who has or is suspected of having COVID-19;
In the past 14 days, you have traveled to (or been in close contact with someone who has traveled to) China, Iran, South Korea, Italy, or any other high-risk country as identified by the CDC; or
You are experiencing symptoms consistent with COVID-19 (including fever, cough, sore throat, and/or difficulty breathing)
Sharing Information with Your Client
Please note that MBO and your client will share information about infected individuals and anyone who may be at risk, in order to focus our disease prevention efforts and reduce the spread of the virus.
Further Communication from MBO
As MBO monitors the COVID-19 situation, we will continue to be in touch as needed. And we will share any information that your client passes along to us, including additional precautions, policy changes, procedural guidance, and anything else that may impact your existing work and projects.
Helpful Information
The CDC has up-to-date information and guidance you may find useful. See below for more details.
What You Should Know:
Guidance on Protection, Travel, and More
Situation Updates:
Additional Information (beyond CDC):