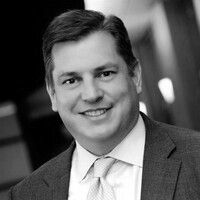 Chris Greer is President of Mozz Inc., the global software audit and remediation firm focused on helping companies ensure their applications, platforms and technology are doing what they are supposed to do in support of their businesses. He has built a global network of code and industry experts that, combined with specific technologies, empowers companies to manage their technology environments better.
Greer has held numerous global roles in technology, financial services and banking. He has spoken at industry events around the world and been interviewed by industry periodicals and mainstream outlets. He was a pioneer in alternative investment marketing and he has consulted to over 100 of the largest financial services firms throughout the United States, Europe, Asia and Australia. Greer most recently led the global innovation effort for one of the big four advisory/accounting firms.
Past employment includes Digital Equipment Corporation; Weiss, Peck & Greer; Stark Investments, Forest Investments, Citibank and as a consultant to a Big Four accounting/advisory firm. Greer holds a B.A. in Economics from the University of Massachusetts-Amherst and is currently pursuing a Masters in Theology.