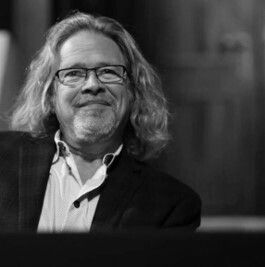 I'm a recovering consultant. Over 25 years I climbed the ladder, eventually becoming a partner at PwC during which time I led its Global Customer Experience Practice and was one of the founding partners of its hybrid agency-consultancy, the Experience Center.
I have been, throughout my career, a change agent. That means when companies have needed someone to come in and help them see the future that should be, they call me. As we move into the Digital Experience Age and companies find they need a new vision, a new experiential strategy and new culture, organization, and operating models...they call me.
I've learned some things in the process:
You can't make it until you break it: there is no such thing as a safe transformation. I have spent my career helping clients break what they have so they can build what they need.
Experiences have value: whether it's customers or employees, experiences have value. I take this amorphous thing called "experience" and find first-order economic impacts.
Winning technology has a winning experience: the technology innovations that win the day are those that have a great user experience design incorporated into them.
Design Thinking is the wave of the future: With the ubiquity of digital enablers and the coming of age of the digital natives, design thinking must be put into the mix as a needed counterbalance to management theory and process engineering.
Based on all of the above, I believe we have a golden opportunity to change how companies think about experience and how they go about addressing experience challenges. I'd be thrilled to have you join us.