Effectively manage the independent talent engagement lifecycle
TRANSFORM HOW YOU ENGAGE INDEPENDENT TALENT
Transform how you engage your independent workforce by implementing a solution with three fundamental components—finding, engaging, and managing independent professionals—all working together to minimize risk, reduce costs, boost efficiency, and increase the ROI of your independent workforce program.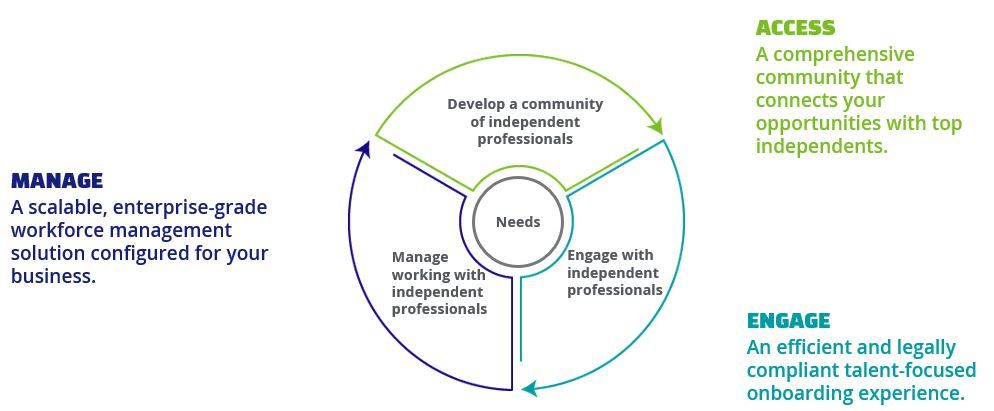 Elevate your independent workforce program
Direct, On-Demand Access to Skilled Independent Talent
Promote open roles and reach skilled, experienced, ambitious independent professionals with MBO's marketplace.  
Build a network of talent, create positive working relationships, and get personalized support from a full-service advisor.  


Engage your independent talent with

an efficient and legally compliant onboarding experience

 
Streamline talent onboarding with tools, services and support that simplify engagement while ensuring adherence to your unique rules and processes.   
Improve efficiency, reduce onboarding efforts, and minimize risk with technology supported by expert full-service support specialists dedicated to creating a positive engagement experience.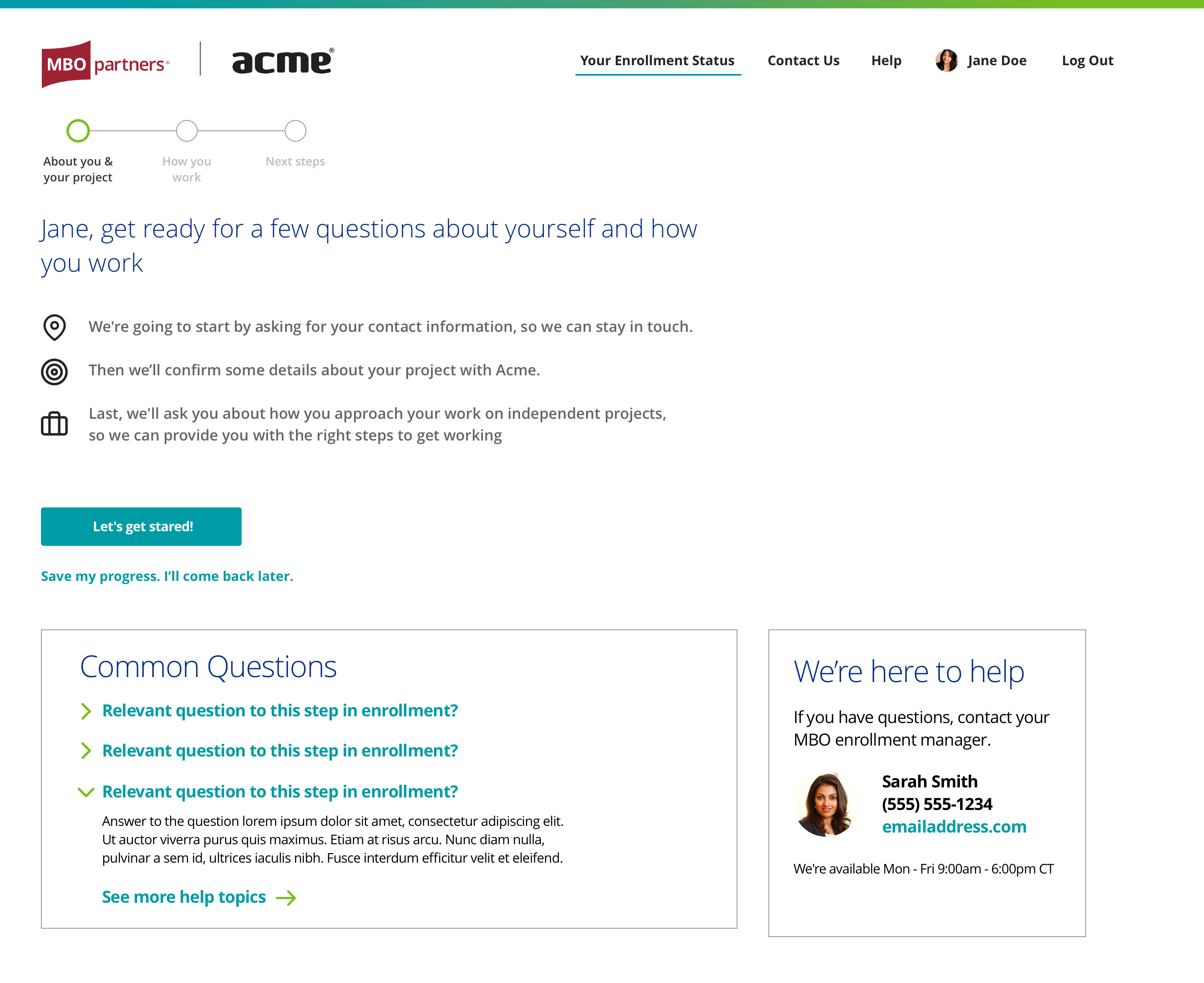 Scale and optimize your independent talent program with unique management tools and support

 
Reduce independent talent management efforts with technology and support that enables a seamless financial management process. 
Increase program efficiency and create a positive engagement experience through simplified administrative processes, issue resolution assistance, and program management support from full-service experts.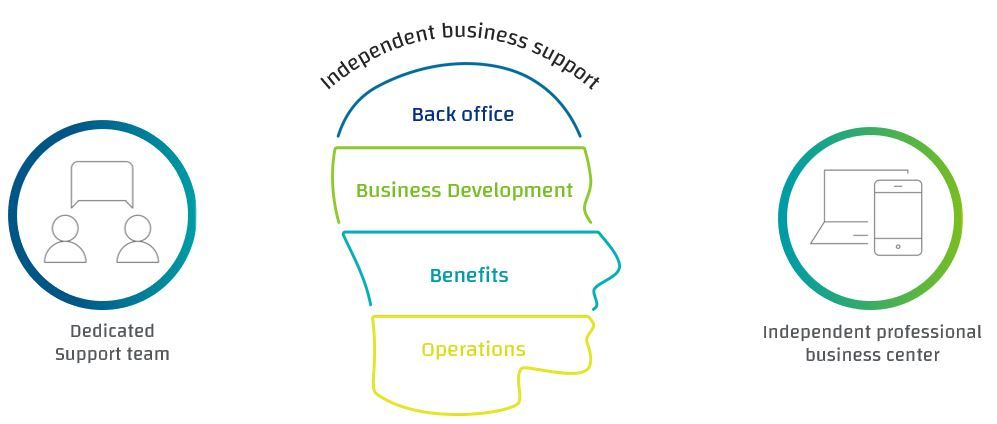 Choose a comprehensive solution for your independent talent management strategy
Agile, forwarding thinking enterprises are looking for independent talent to meet their business needs.  MBO gives enterprises the key benefits they are looking for when engaging independent professionals—creating and managing a successful engagement program, minimizing risk, and cutting costs.    
Real solutions. Real results.  
MBO enables enterprises to: 
Eliminate reclassification risk and minimize other business liabilities

 

Reduce onboarding time by automating workflows

 

Reduce sourcing fees and get access to low mark-up alternatives

 

Gain insight into total talent strategy and adapt instantly to changing laws

 

Become a client of choice for top talent by building productive relationships

 
MBO is the only solution that supports you through the entire independent talent engagement lifecycle.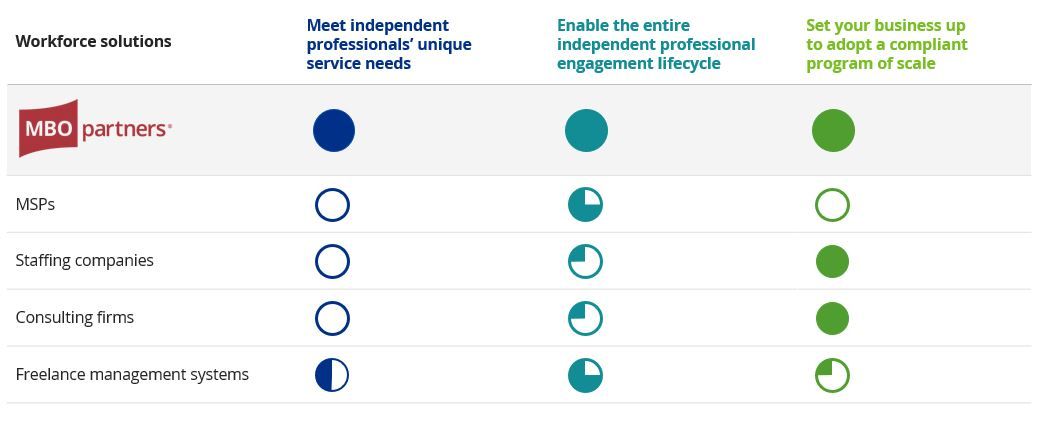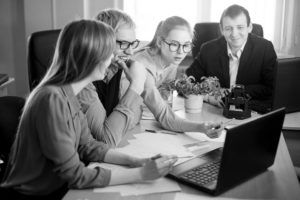 CASE STUDY Vertical: Professional Services | Type: Direct Sourcing The modern workforce of many enterprises is composed of a mix of full-time, temporary, and contingent labor. In particular, independent contractors offer organizations highly-skilled expertise and the flexibility to grow and shrink their workforce as project needs arise. Most companies that engage independent contractors understand the…