Find Highly Skilled Independent Talent
Build and grow a network of highly skilled independent talent
Access skilled independent talent through MBO's marketplace and build your own network of independent professionals
MBO lets you easily build an organization-wide talent network, helping you quickly match projects and opportunities with ambitious, results-driven and innovative independent talent.  
Build a network of proven talent
MBO's marketplace is your command center for developing a network of independent talent, and then easily matching them with open roles.  Your network can include independent professionals that you've worked with previously, as well as talent found within MBO's larger network or other marketplaces.   


MBO's marketplace expands your access to proven talent, promotes your assignments, matches the right talent to your projects, and allows you to remain in control of your engagement process.  
Promote your independent engagement program with a customized landing page
Expand your sourcing opportunities with a search engine-optimized landing page created for you within MBO's independent professional marketplace. Your client page enables you to attract talent outside of your network and alert them to opportunities within your organization.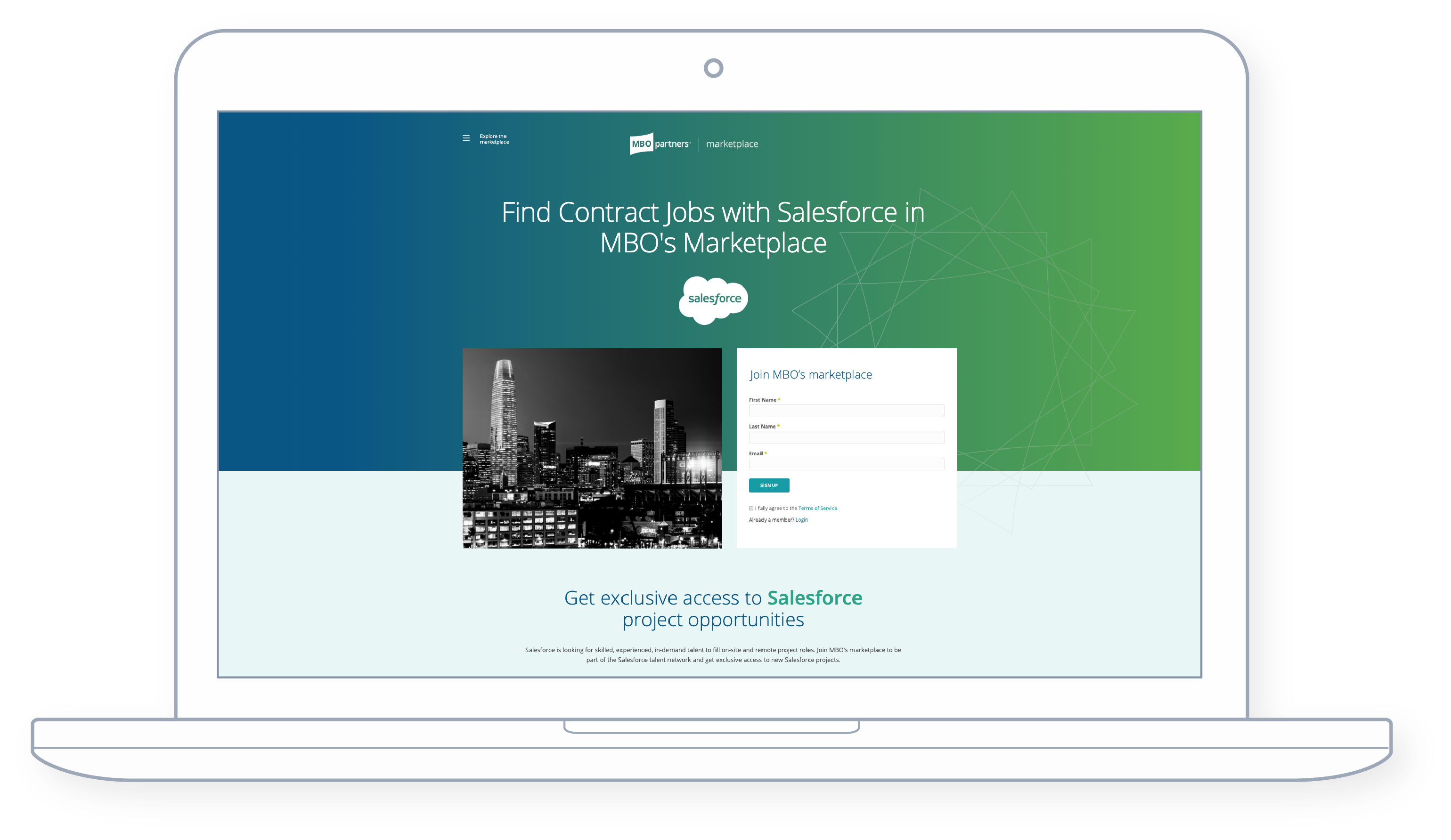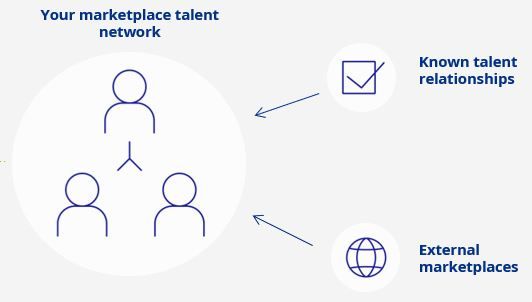 Augment your sourcing strategy by tapping into your independent professional network
Share opportunities with and search your network of hand-picked talent, or tap into MBO's broader network to create a talent pool based on desired skills.  Managers can then search, categorize, group and nurture independents as needed.  
Create custom searches for independent talent
Use our matching algorithms and search filters to find talent that meet your unique requirements.  Our matching algorithm aggregates talent based on the specific skills and experience you need, with search filters that enable you to segment by location, skills, and vetting status.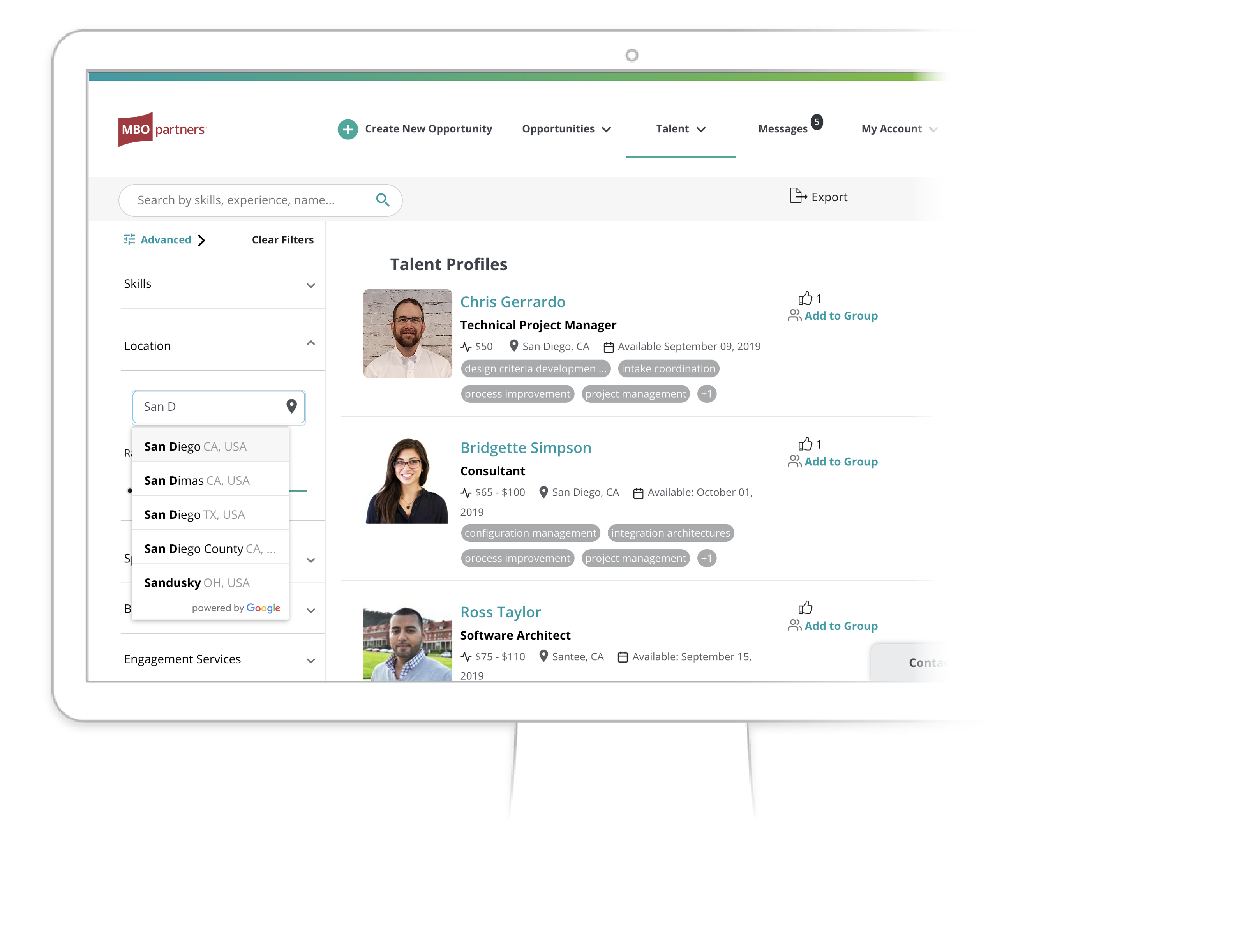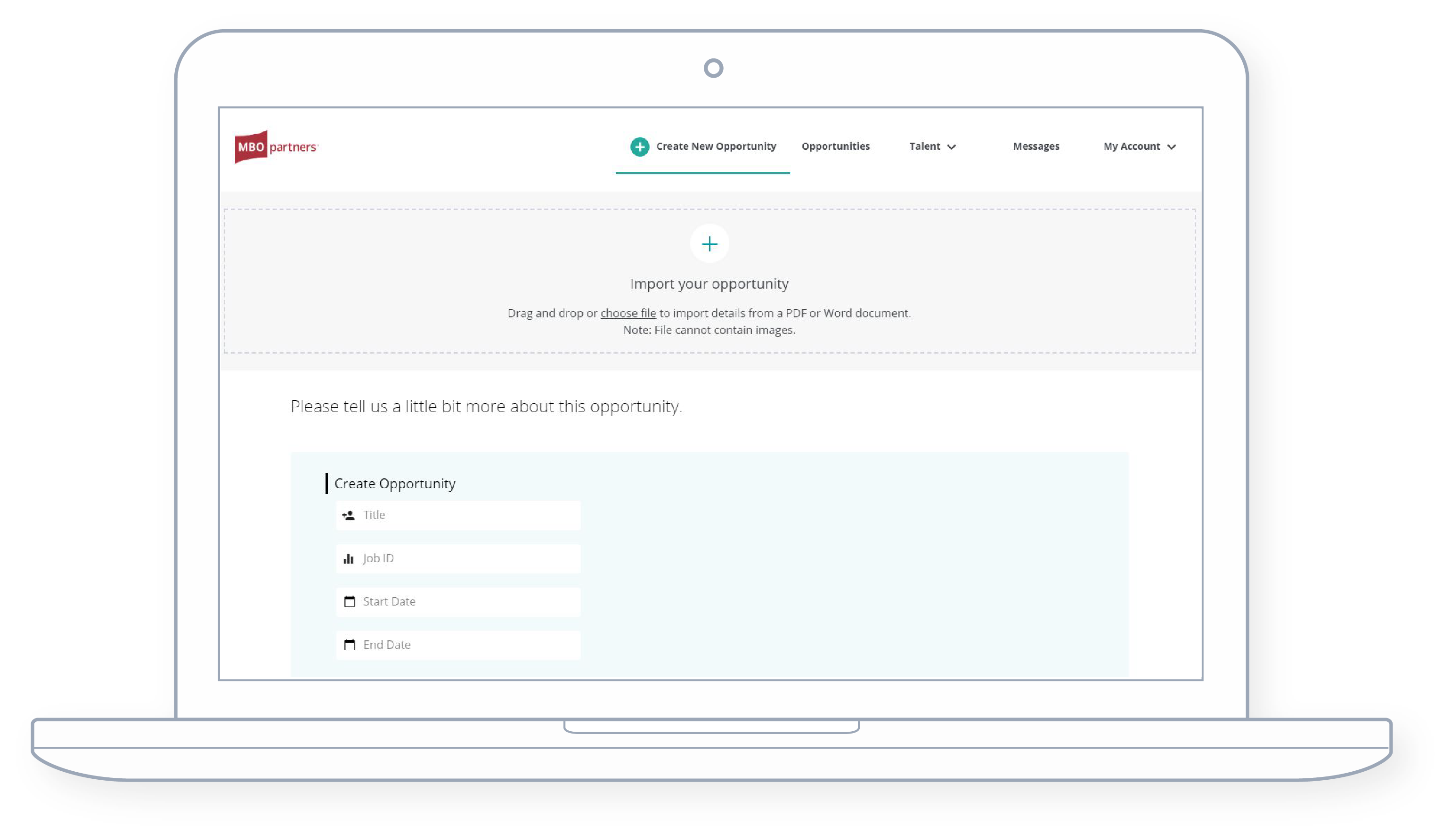 Create and manage open opportunity postings
Find the right talent for your project by posting opportunities to your own independent professional network, or to our entire MBO marketplace.  Manage every step of the hiring process, from reviewing and shortlisting applicants, to reaching out to talent directly and extending a formal offer—all from within one centralized platform.  
Streamline your sourcing process by enlisting full-service advisor support
Personal MBO Advisors work directly with your managers to help them find the best independent professionals for your needs, simplifying the sourcing process and reducing the time required to fill each role.
Your MBO Advisor will:
Conduct a goals and objectives intake call
Generate and optimize role posts to target specific types of independents
Identify and screen independent professionals
Facilitate feedback and coordinate interviews for managers
Prepare independent professionals for onboarding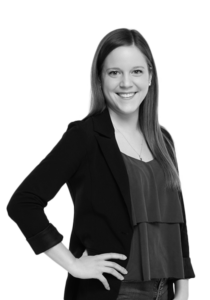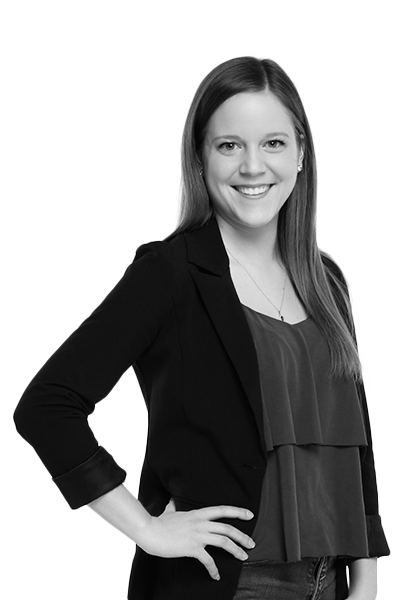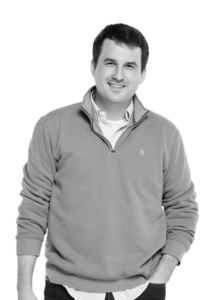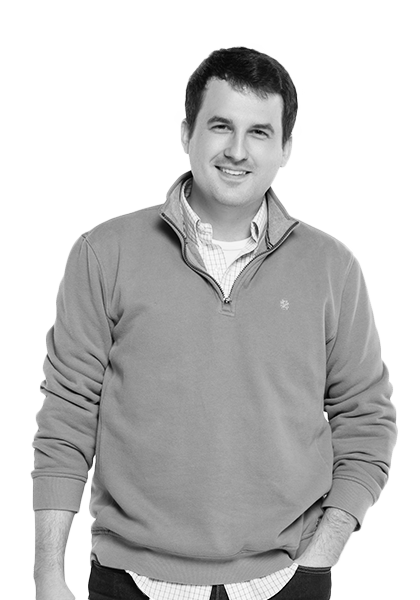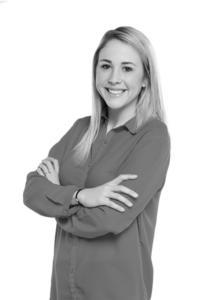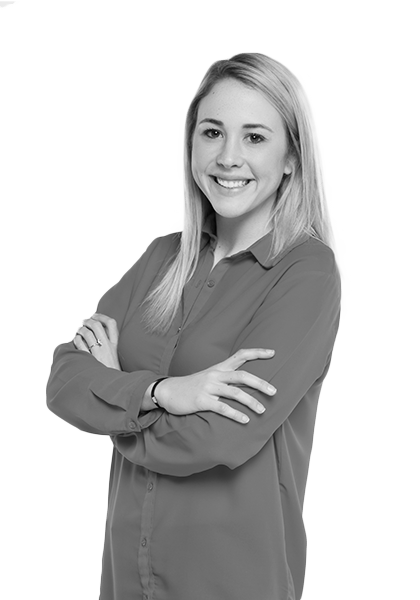 Contact us to learn more about finding talent through MBO's marketplace.