Scale and Optimize Your Independent Workforce Program
Scale and optimize your independent talent program with personalized management tools and support
Gain intelligence to scale and optimize your independent talent program
Implement solutions that make work approval, invoicing, and payment easier for talent and managers. 
Streamline administration, track financial performance, and gain critical insights to optimize your independent workforce program.
TIME & EXPENSE MANAGEMENT
Implement an efficient time and expense approval process
View, manage and approve independent professionals' work, time and expenses.  Accurately track contractor-related costs for all of your independent professionals' projects—all with just one platform.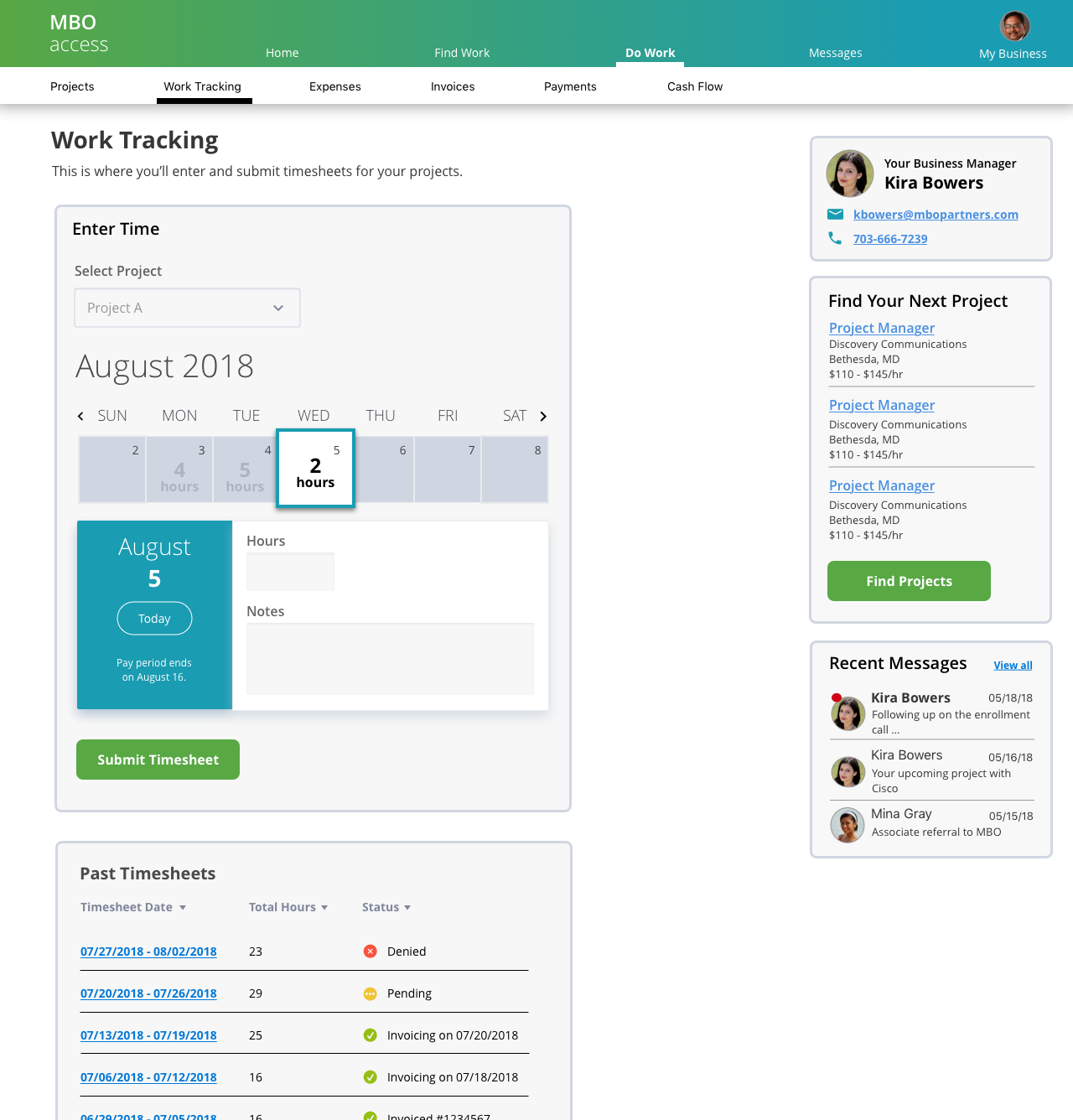 Improve your independent workforce program w

ith performance tracking and analysis

 

 
With MBO, dedicated account managers monitor your program to generate a Quarterly Business Review (QBR)— analyzing implementation and management, providing you with critical insights, and uncovering opportunities for program optimization.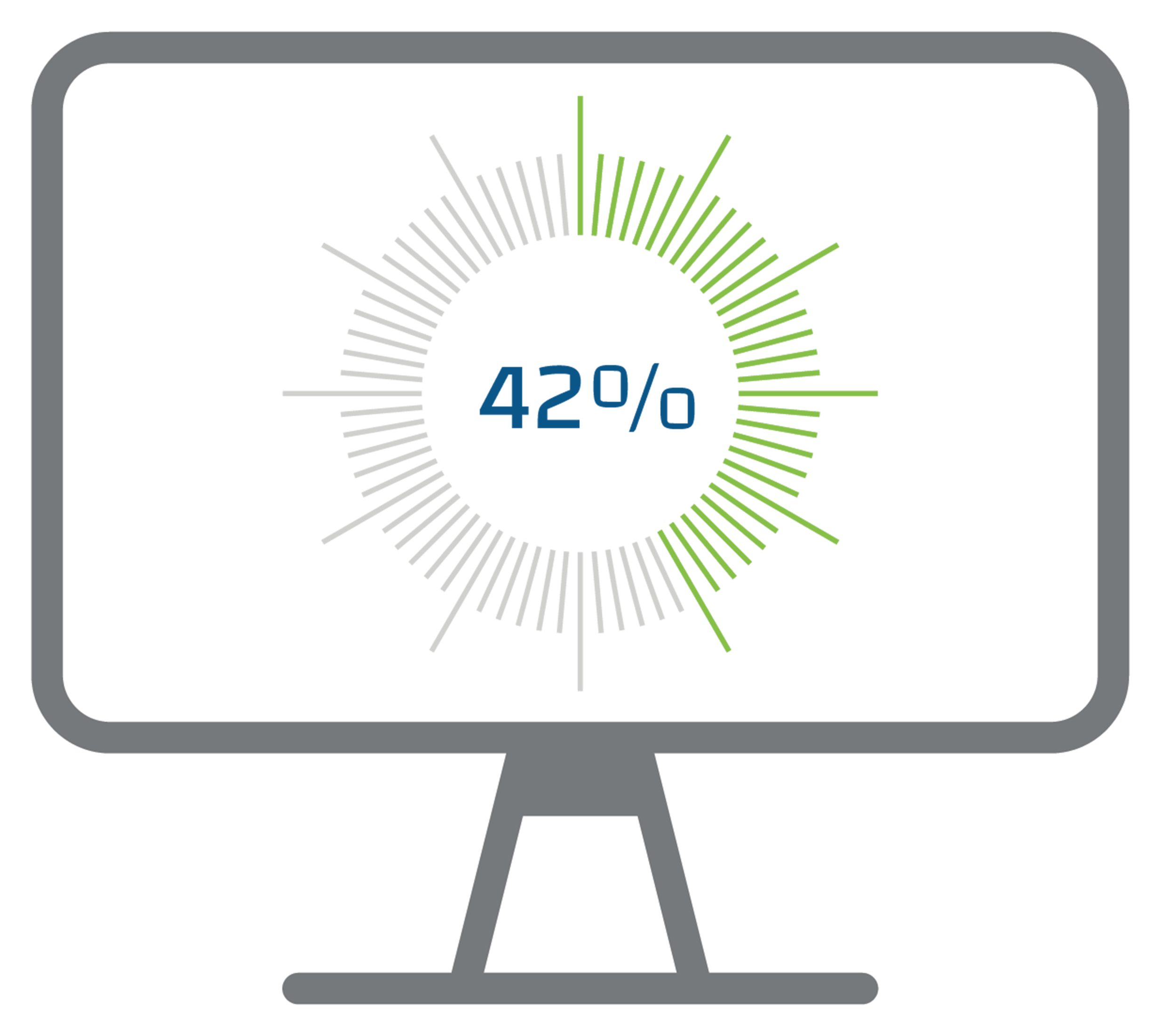 Quickly resolve issues with your independent talent
MBO's highly trained team of customer support specialists respond quickly to your independent professionals' questions and resolve issues at every stage of their project lifecycle.
Leverage best practices with self-serve templates

 
Save time and ensure consistency with ready-to-use templates that are built on our years of experience helping enterprise clients work with independent professionals. INVOICING AND PAYMENT PROCESSING
Easily manage invoicing, payroll, and payments
MBO reduces your time spent on processing independent talent payroll. We invoice and pay all your independent professionals through processes customized to your procurement and financial needs, and offer an intuitive dashboard to help you track program spend.  We also provide your independents with faster payment options.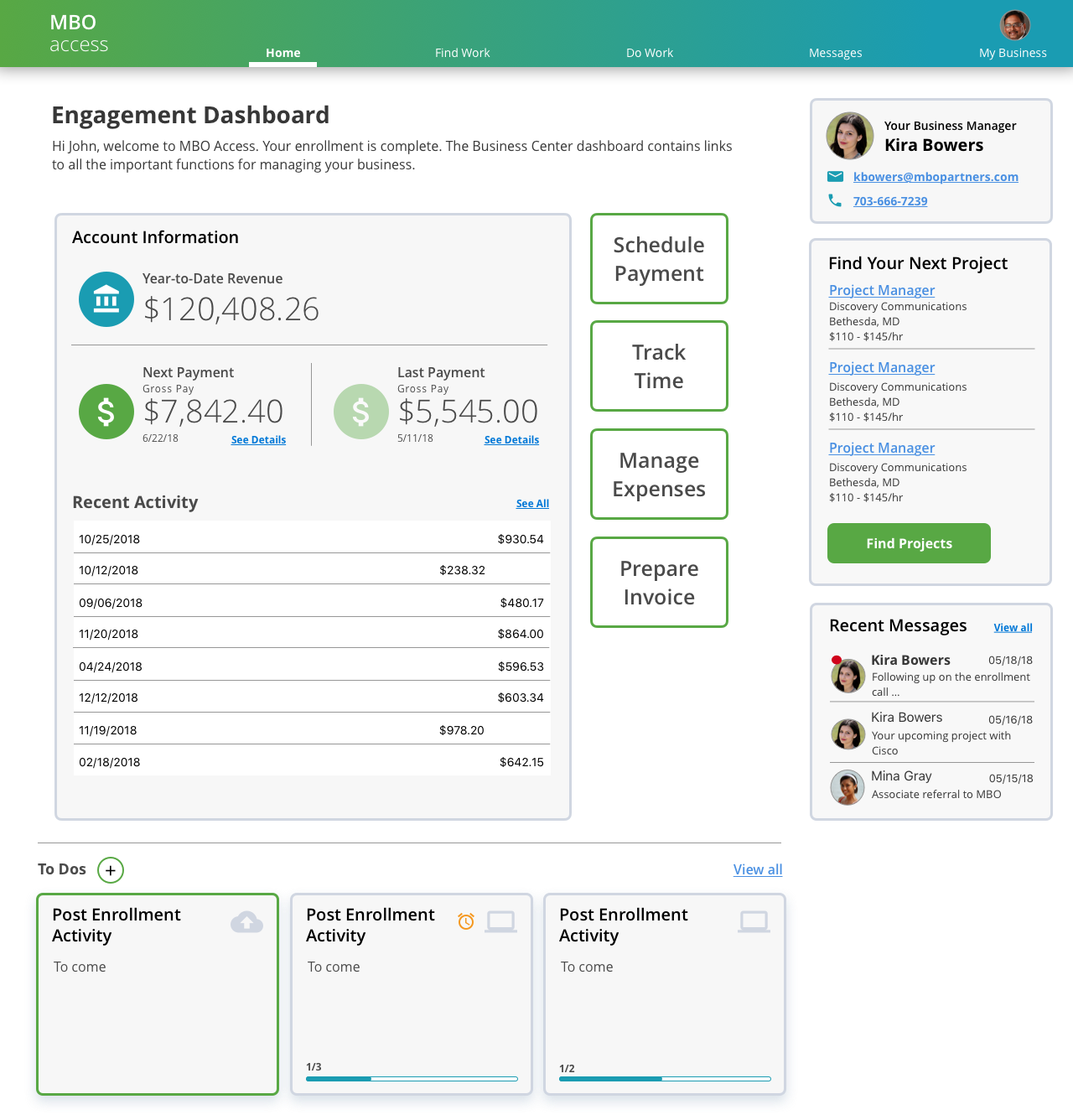 Minimize compliance risk by maintaining up-to-date qualification documentation
Documentation and routine re-qualification are essential to minimize compliance risk.  Using one comprehensive platform for talent engagement and management, your organization will stay audit-ready for every independent professional on your roster, with rigorously updated defense files collected and securely stored by MBO.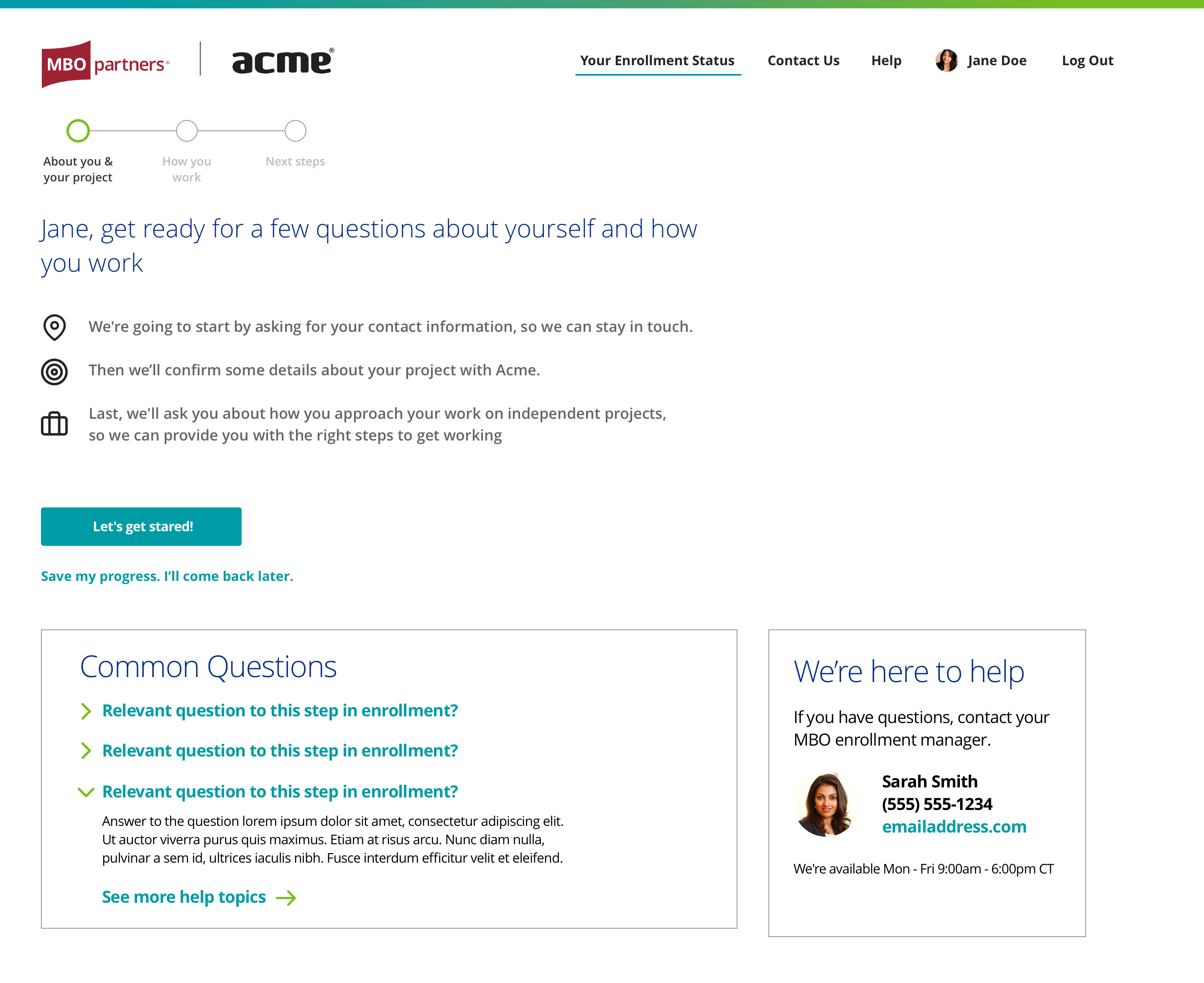 Improve program efficiency with clear spend and metrics reports
Optimizing your contractor management program requires a clear picture of performance.  Using your client portal, you can easily track the efficiency, effectiveness, and financial performance of your independent program, as well as analyze key metrics and reports to help make informed ongoing optimization decisions.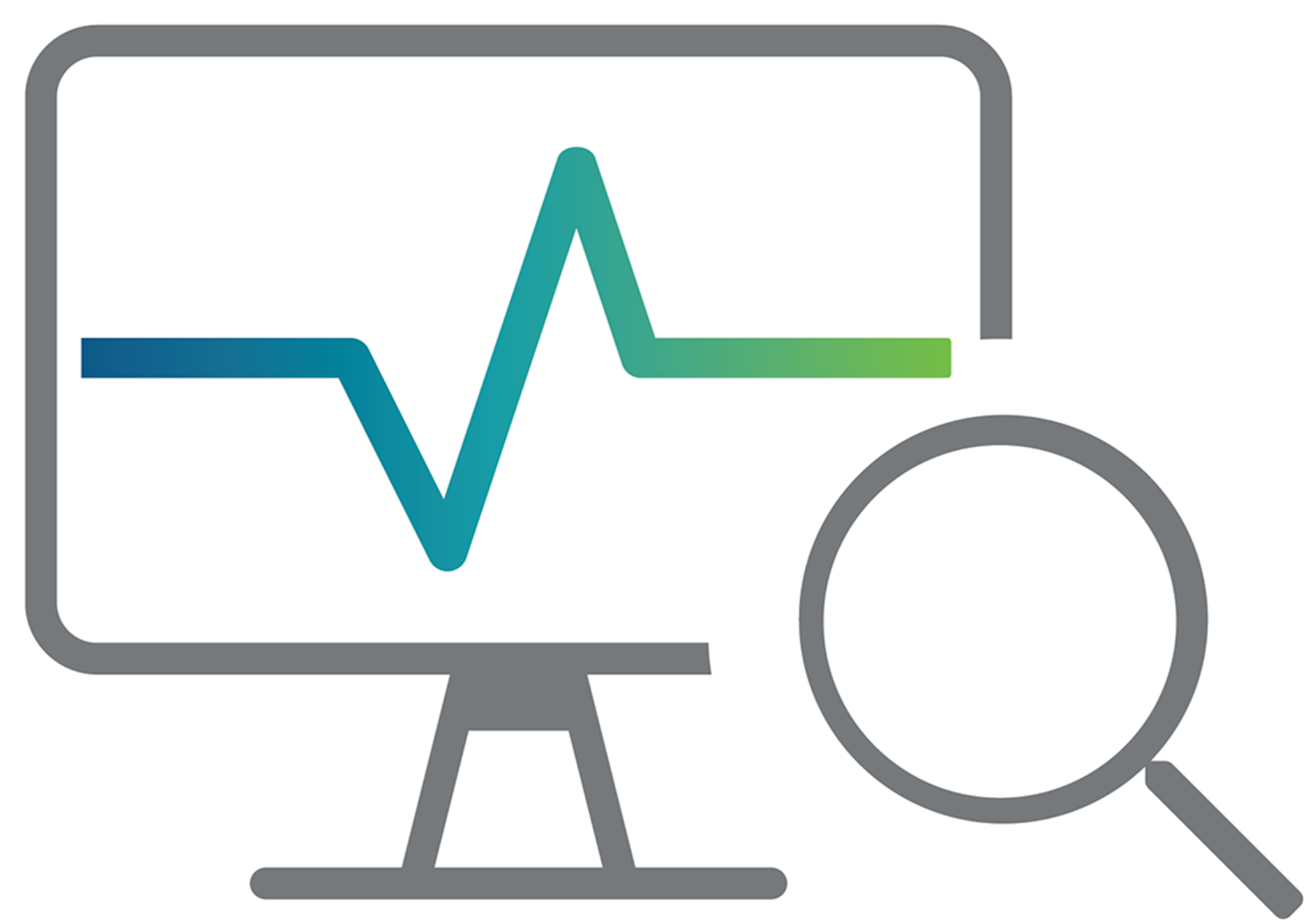 Contact us to learn more about MBO's Platform