Direct Sourcing to Access
Top Talent in the Future of Work


Marianne Galante is KPMG's Executive Director of Resource Management Advisory.
At KPMG, Marianne is the resource/talent management leader for the firm's $4B U.S. Advisory practice consisting of 10,000 consulting professionals. Marianne is a seasoned executive with experience leading teams in various disciplines including workforce optimization, resource and capacity planning, and forecasting and budgeting.
Before KPMG, she's served in key director and management roles at AlliedBarton Security Services, Deloitte, and BearingPoint.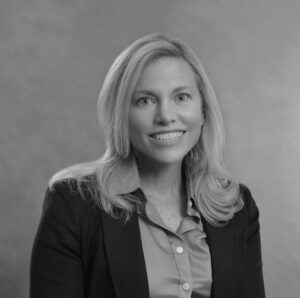 Sandra Buhler is the Director of MUFG Union Bank's Contingent Workforce Management program.
Sandra Buhler became an "accidental pioneer" in the field of contingent workforce management when she agreed to step in and manage the vacated "temporary help desk" for a major financial corporation some 20 years ago. In her current role as director of contingent workforce and search firm management for MUFG Union Bank, N.A., Buhler received the company's 2016 Cultural Excellence Award, 2017 and 2019 SIA Game Changer Award  for creating a comprehensive program committed to transparency through benchmarking, fair treatment of suppliers and the ongoing development of an internal talent pool.
Her approach has delivered annual savings this year of $14 million and 7M from her Direct Sourcing Model.  Direct Sourcing is an option that takes the staffing agency out of the recruiting process, supports building out a database of gig workers, reduces bill-rates, and give the business the ability to convert to employees at any time during the assignment She focused on increasing efficiencies and streamlining the supplier base while providing roughly 1,000 agency contingents to diverse users across the bank's global network. Buhler also spearheaded the creation of contract terms and policies designed to mitigate risk and communication initiatives that boosted internal awareness of the contributions made by the firm's contingent labor force.
Buhler will continue to look for new talent sources that meet or exceed the expectations and deadlines of hiring managers across the enterprise.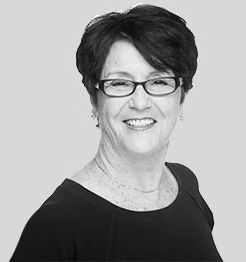 Bob Lucas is MBO Partners' Senior Vice President of Enterprise Solutions.
Bob joined MBO Partners in 2015, bringing more than 25 years of experience in the contract workforce industry. He manages client relationships for many of MBO's largest enterprise accounts. Previously, he was senior vice president of business development for the number one provider of financial, operational, and strategic support to independent staffing firms, and has directed sales and business development for Adecco and Kelly Services.
Bob has also served in executive roles for vendor management service and managed services provider organizations, and has been recognized for leadership as one of Supply and Demand Chain Executive's "Pros to Know."
Miles Everson joined MBO Partners in 2019 as Chief Executive Officer.
Most recently, Miles served as Global Advisory and Consulting CEO for Pricewaterhouse Coopers, LLP (PwC), leading the company's Asia Pacific Americas Advisory and Consulting businesses.
Before joining MBO, Miles had a rich career with PwC, almost three decades in total. He began in the firm's Assurance practice, moving to leadership roles within Advisory/Consulting in both Canada and the U.S., including several Financial Services leadership roles, and eventually became the U.S. Advisory/Consulting Vice Chairman. In 2015, he stepped into the new role of Asia Pacific Americas Advisory and Consulting Leader to help globalize the Advisory/Consulting practice.
Miles has worked with many of the world's largest and most prominent organizations, specializing in executive management. He helps companies balance growth, reduce risk, maximize return, and excel in strategic business priorities.
He is a sought-after public speaker and contributor and has been a case study for success from Harvard Business School.
Miles is a Certified Public Accountant, a member of the American Institute of Certified Public Accountants and Minnesota Society of Certified Public Accountants. He graduated from St. Cloud State University with a B.S. in Accounting.