Bringing Diversity, Equity, and
Inclusion to the Future of Work


Aassia Haq rejoined MBO Partners in 2020 as Vice President, Talent Marketing.
Most recently, Aassia served as Founder and CEO of the mobile-first content marketing platform Guidrr, Inc., which helps connect self-employed influencers and online creators with brands in need of their content and social expertise.
Before this, Aassia served as Chief Marketing Officer at MBO Partners, helping to position MBO as a thought leader in the future of work sector. While there, she helped champion and launch the State of Independence in America – a bellwether research report now in its tenth year of publishing.
Prior to her tenure at MBO, Aassia served as Founder and CEO of startup ALUMRISE, Inc. - a proprietary technology platform that helped Fortune 100 companies launch cloud-based private alumni talent pools, for compliant rehire for project-based needs.
Early in her career, Aassia spent nearly a decade in roles of increasing responsibility at divisions of PepsiCo, Inc, including Quaker Oats, Pepsi-Cola North America and Frito Lay North America – serving in brand management, corporate communications and public affairs roles. While there, she was a recipient of multiple company awards for breakthrough products and initiatives.
Aassia is a well-known and internationally recognized public speaker who often is invited to industry events to share the data and story of the self-employed worker and solopreneur -- a critical but less understood rung of the global workforce. Topics of expertise for Haq include the future of work; coworking; solopreneurs; and influencer marketing.
Aassia graduated from Dartmouth College, in Hanover, New Hampshire with a bachelor's degree in government, Magna cum Laude. She and her family reside in Dallas, Texas where she has served as a board member in the Asian American arts, culture and civic engagement space.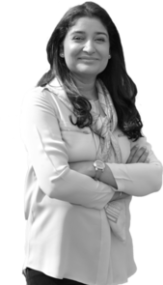 Miles Everson joined MBO Partners in 2019 as Chief Executive Officer.
Most recently, Miles served as Global Advisory and Consulting CEO for Pricewaterhouse Coopers, LLP (PwC), leading the company's Asia Pacific Americas Advisory and Consulting businesses.
Before joining MBO, Miles had a rich career with PwC, almost three decades in total. He began in the firm's Assurance practice, moving to leadership roles within Advisory/Consulting in both Canada and the U.S., including several Financial Services leadership roles, and eventually became the U.S. Advisory/Consulting Vice Chairman. In 2015, he stepped into the new role of Asia Pacific Americas Advisory and Consulting Leader to help globalize the Advisory/Consulting practice.
Miles has worked with many of the world's largest and most prominent organizations, specializing in executive management. He helps companies balance growth, reduce risk, maximize return, and excel in strategic business priorities.
He is a sought-after public speaker and contributor and has been a case study for success from Harvard Business School.
Miles is a Certified Public Accountant, a member of the American Institute of Certified Public Accountants and Minnesota Society of Certified Public Accountants. He graduated from St. Cloud State University with a B.S. in Accounting.