Future of Work Series: Direct Sourcing and Branded Marketplaces
How to Scale and Optimize Talent Programs via Direct Sourcing and Branded Marketplaces - October 14, 2021
MBO's October Future of Work session highlights the growing trend of organizations to directly source talent—bypassing traditional third-party labor sources—to not only establish talent pools and virtual benches of at-the-ready talent but also to create direct relationships with the country's top skilled labor via branded talent marketplaces.
In this panel, we'll highlight what it takes for organizations to do this successfully, discuss lessons learned, share new data from an exclusive report on the use of branded marketplaces and contingent labor, and highlight how organizations can engage and optimize their own workforces for future growth. We'll also discuss the benefits of and how to establish strategic plans to set a path for success in 2022 and beyond.
Register today; spots are limited. Questions are encouraged and we will reserve time at the end for Q&A.
During the session, you will learn:
What is necessary to establish a successful branded marketplace as part of a direct sourcing program
New data regarding the reasons organizations leverage independent professional talent and utilize branded marketplaces, and what this means for future contingent workforce growth
What organizations with defined programs can achieve in terms of cost savings, productivity, and access to skills
Actionable insights from leaders who have established and grown internal direct sourcing programs and marketplaces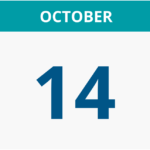 Thursday
October 14, 2021
2:00 - 3:00 PM ET
John Henkel
National Director, Recruiting - Advisory at KPMG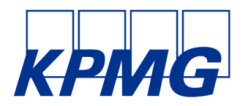 Audra Nichols
Senior Vice President, Digital Solutions & Methods at UnitedLex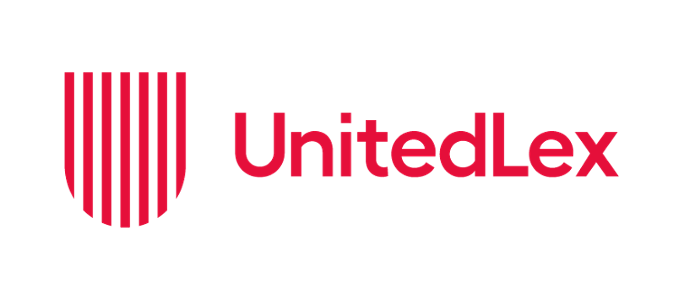 Bob Lucas
Senior Vice President, Enterprise Solutions at MBO Partners
Miles Everson
CEO of MBO Partners
As Senior Director of Experienced Hire Recruitment for KPMG's US Advisory Practice, since 2010 John has been responsible for executing against the firm's aggressive growth priorities and strategic business needs through talent sourcing and acquisition.  Additionally, John is a leader on KPMG's Acquisition team with experience in over 15 domestic and international acquisitions.  John also jointly developed and leads Advisory's Self Sourcing contingent workforce function.
He brings subject matter expertise in the following areas of Talent Acquisition to KPMG's Human Capital organization:  strategy, process, operations, diversity inclusion & equality, workforce planning, contingent self-sourcing, domestic & international RPO, ATS & contingent system implementation, financials, marketing, branding and social media.
In 2008, John rejoined KPMG as the Director of Experienced Hire Recruitment for the US Tax and Audit practices.
Previous experience includes leading Executive Recruitment at a Fortune 200 bank as well as a recruitment leadership role with a KPMG funded technology start-up.  Earlier in his career includes a stint as a recruiter supporting KPMG's Financial Services Consulting practice.  John's initial role after graduation was as a recruiter/HR manager with a global entertainment company.
Audra Nichols is a Senior Vice President at UnitedLex responsible for managed services, operational excellence, and the firm's digital solutions and methods.
A proven senior leader dedicated to achieving measurable business results for growth and market differentiation in the US and globally, she has 25 years of professional services experience leading large-scale transformational change efforts, building and leading high performing teams, and running the operations to realize long term impact. Throughout her career she has been hand-picked to solve the most pressing business issues and stand-up strategic business functions to drive growth and sustainable business results.
A founding member and chairperson of The Conference Board's Globalization Leadership Council, Audra also served on the Advancing Women in Leadership Council and has been a recognized public speaker on global strategic sourcing and global delivery.
Bob joined MBO Partners in 2015, bringing more than 25 years of experience in the contract workforce industry. He oversees client relationships, sales, and sales operations for MBO's enterprise accounts. Previously, he was senior vice president of business development for the number one provider of financial, operational, and strategic support to independent staffing firms, and has directed sales and business development for Adecco and Kelly Services.
Bob has also served in executive roles for vendor management service and managed services provider organizations, and has been recognized for leadership as one of Supply and Demand Chain Executive's "Pros to Know."
Miles Everson joined MBO Partners in 2019 as Chief Executive Officer.
Most recently, Everson served as Global Advisory and Consulting CEO for Pricewaterhouse Coopers, LLP (PwC), leading the company's Asia Pacific Americas Advisory and Consulting businesses.
Before joining MBO, Everson had a rich career with PwC, almost three decades in total. He began in the firm's Assurance practice, moving to leadership roles within Advisory/Consulting in both Canada and the U.S., including several Financial Services leadership roles, and eventually became the U.S. Advisory/Consulting Vice Chairman. In 2015, he stepped into the new role of Asia Pacific Americas Advisory and Consulting Leader to help globalize the Advisory/Consulting practice.
Everson has worked with many of the world's largest and most prominent organizations, specializing in executive management. He helps companies balance growth, reduce risk, maximize return, and excel in strategic business priorities.
He is a sought-after public speaker and contributor and has been a case study for success from Harvard Business School.
Everson is a Certified Public Accountant, a member of the American Institute of Certified Public Accountants and Minnesota Society of Certified Public Accountants. He graduated from St. Cloud State University with a B.S. in Accounting.
Register Today for this Exclusive Future of Work Virtual Panel Discussion