Future of Work Enterprise Series
Key Predictions for the Future of Work in 2022 and Beyond:
January 27, 2022
On January 27, join MBO CEO Miles Everson and PwC US Global Financial Services Leader John Garvey for a conversation about key trends impacting the future of work for enterprise leaders in 2022—and beyond.
From The Great Realization to the rise of new financial currencies, these experts will share their market insights about what businesses must do to stay ahead of the curve, as well as key research from both firms' latest reports on the topic.
Register today; spots are limited. Questions are encouraged and we will reserve time at the end for Q&A.
During the session, you will learn:
What are the key trends impacting the future of work for enterprise leaders in 2022—and beyond
Market insights about what businesses must do to stay ahead of the curve
Key research from MBO Partners and PwC on the future of work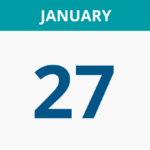 Thursday
January 27, 2022
1:00 - 2:00 PM ET
John Garvey
Global Financial Services Leader, PwC US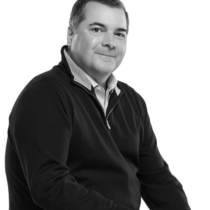 Bob Lucas
Chief Revenue Officer, MBO Partners
Miles Everson
CEO of MBO Partners
John Garvey is a partner in PwC's New York office and the Global Financial Services Leader of PwC US.
John's experiences and skill sets range from business strategy to technology, risk, and operations.
John has had both senior industry and consulting roles over his career. From an industry perspective, he has served both as a Chief Risk and Chief Operating Officer at Reuters' Instinet business (now Nasdaq) and a portfolio CEO for several of JPMorgan Chase's private equity businesses. In terms of consulting and business advisory experience, John has worked extensively in the banking, capital markets and wealth management sectors in each of the major regions of the world for such clients as DTCC, NYSE/Euronext, Morgan Stanley, Bank of New York Mellon, JPMorgan Chase, RBS, State Street, Citigroup, Merrill Lynch, Société Generale, HSBC, Barclays Capital, SWIFT and Euroclear.
Bob joined MBO Partners in 2015, bringing more than 25 years of experience in the contract workforce industry. He oversees client relationships, sales, and sales operations for MBO's enterprise accounts. Previously, he was senior vice president of business development for the number one provider of financial, operational, and strategic support to independent staffing firms, and has directed sales and business development for Adecco and Kelly Services.
Bob has also served in executive roles for vendor management service and managed services provider organizations, and has been recognized for leadership as one of Supply and Demand Chain Executive's "Pros to Know."
Miles Everson joined MBO Partners in 2019 as Chief Executive Officer.
Most recently, Everson served as Global Advisory and Consulting CEO for Pricewaterhouse Coopers, LLP (PwC), leading the company's Asia Pacific Americas Advisory and Consulting businesses.
Before joining MBO, Everson had a rich career with PwC, almost three decades in total. He began in the firm's Assurance practice, moving to leadership roles within Advisory/Consulting in both Canada and the U.S., including several Financial Services leadership roles, and eventually became the U.S. Advisory/Consulting Vice Chairman. In 2015, he stepped into the new role of Asia Pacific Americas Advisory and Consulting Leader to help globalize the Advisory/Consulting practice.
Everson has worked with many of the world's largest and most prominent organizations, specializing in executive management. He helps companies balance growth, reduce risk, maximize return, and excel in strategic business priorities.
He is a sought-after public speaker and contributor and has been a case study for success from Harvard Business School.
Everson is a Certified Public Accountant, a member of the American Institute of Certified Public Accountants and Minnesota Society of Certified Public Accountants. He graduated from St. Cloud State University with a B.S. in Accounting.
Register Today for this Exclusive Future of Work Virtual Panel