Roundtable: Key Trends for the Future of Work in 2021


Jim Clifton has served as CEO of Gallup, a global leader in public opinion research and advanced analytics, since 1988. Under his leadership, Gallup has expanded from a predominantly U.S.-based company to a worldwide organization with 30 offices in 20 countries and regions.
Mr. Clifton is the creator of The Gallup Path, a metric-based economic model that establishes the linkages among human nature in the workplace, customer engagement and business outcomes. This model is used in performance management systems in more than 500 companies worldwide. His most recent innovation, the Gallup World Poll, is designed to give the world's 7 billion citizens a voice on virtually all key global issues.
In June 2015, the Clifton Foundation and Gallup announced a $30 million gift to the University of Nebraska to establish the Don Clifton Strengths Institute. The gift will support the early identification and accelerated development of thousands of gifted entrepreneurs and future business builders.
Mr. Clifton is the author of the #1 Wall Street Journal bestseller It's the Manager, the bestseller Born to Build, and The Coming Jobs War, as well as many articles on global leadership. His blog appears regularly in the Influencer section of LinkedIn and on Gallup.com's Chairman's Blog. He serves on several boards and is Chairman Emeritus of the Thurgood Marshall College Fund. He has received honorary degrees from Medgar Evers, Jackson State and Bellevue Universities. He is also a Distinguished Visiting Professor at UNC-Chapel Hill and Duke University.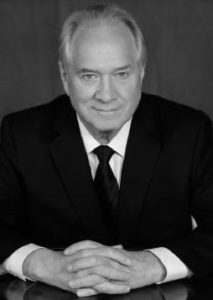 Jeff Wald is the Founder of WorkMarket, an enterprise software platform that enables companies to manage freelancers (acquired by ADP). Jeff has founded several other technology companies, including Spinback, a social sharing platform (eventually purchased by Salesforce.com). Jeff began his career in finance, serving as Managing Director at activist hedge fund Barington Capital Group, a Vice President at venture capital firm GlenRock and various roles in the M&A Group at JP Morgan.
Jeff is an active angel investor and startup advisor, as well as serving on numerous public and private Boards of Directors. He also formerly served as an officer in the Auxiliary Unit of the New York Police Department. Jeff is the author of The Birthday Rules and the Amazon Best Seller The End of Jobs: The Rise of On-Demand Workers and Agile Corporations. Jeff frequently speaks at conferences and in media on startups and labor issues.
Jeff holds an MBA from Harvard University and an MS and BS from Cornell University.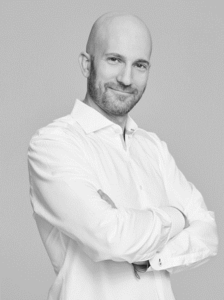 Six years ago, before it was even a thing, Diane created the first course in the country on the Gig Economy and teaches it in the MBA program at Babson College. The course gained immediate traction and was named by Forbes as one of the Top Ten Most Innovate Business School Courses in the country.
Out of that course grew a book. Diane is the author of The Gig Economy (Harper Collins), a bestselling book on Amazon that has been translated into five languages and featured widely in national media.
Diane walks her talk. She works independently, remotely, and flexibly in the Gig Economy as a consultant and advisor to Fortune 500 and startup company clients, and as a speaker, writer, and adjunct professor. Diane is a sought-after speaker about the Gig Economy at industry conferences and corporate events around the world. She lectures about the Gig Economy and the future of work at universities nationally and is a Forbes Contributor and writes frequently for Harvard Business Review.
Diane holds graduate and undergraduate degrees from Harvard University and was a Visiting Fellow at Trinity College Dublin in Ireland. She is a dual US and EU (Irish) citizen and can be found working in locations both here and abroad. Learn more about Diane's work at www.dianemulcahy.com.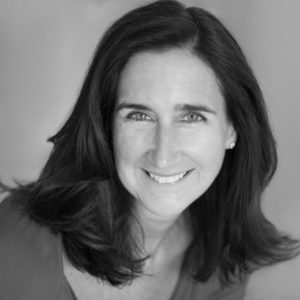 Miles Everson joined MBO Partners in 2019 as Chief Executive Officer.
Most recently, Miles served as Global Advisory and Consulting CEO for Pricewaterhouse Coopers, LLP (PwC), leading the company's Asia Pacific Americas Advisory and Consulting businesses.
Before joining MBO, Miles had a rich career with PwC, almost three decades in total. He began in the firm's Assurance practice, moving to leadership roles within Advisory/Consulting in both Canada and the U.S., including several Financial Services leadership roles, and eventually became the U.S. Advisory/Consulting Vice Chairman. In 2015, he stepped into the new role of Asia Pacific Americas Advisory and Consulting Leader to help globalize the Advisory/Consulting practice.
Miles has worked with many of the world's largest and most prominent organizations, specializing in executive management. He helps companies balance growth, reduce risk, maximize return, and excel in strategic business priorities.
He is a sought-after public speaker and contributor and has been a case study for success from Harvard Business School.
Miles is a Certified Public Accountant, a member of the American Institute of Certified Public Accountants and Minnesota Society of Certified Public Accountants. He graduated from St. Cloud State University with a B.S. in Accounting.