Should an IC Hire a Coach?
Taking the Mystery Out of Executive Coaching and
Why it Can Power Revenue and Success for Consultants


Register now to learn from independent consultant and uber-successful executive coach Melisa Liberman about how coaching can benefit anyone who leaves corporate America and considers independent work. And learn how coaching is even more relevant to those already pursuing an independent career and seeking to grow their client base.
Enjoy a lively, myth-busting discussion between Melisa and MBO's Chief Talent Officer, Amy O' Donnell – an expert on how consultants can win business with enterprise clients.
Together, they will take the mystery out of executive coaching and showcase the different options available, including which are relevant to each stage of the independent work journey.
In this hands-on session, Melisa and Amy will discuss practical examples of exactly how a coach can help a reluctant IC build a successful career as a solopreneur – rather than just remaining a one-gig wonder. They will use examples from Melisa's own career in tech and coaching to demystify executive coaching as a tool for growing a successful solo practice.
Don't miss this free and compelling learning opportunity about how coaching can empower a shift in mindset to help anyone considering an independent career, or those currently navigating one and facing struggles.
Speakers:
In this session, you'll walk away with:
A specific checklist of actions designed to power a better career path in 2021
Understanding of who uses coaches and how they can help you get more clients or manage current ones
Insights into what happens during a coaching session
How coaching can lead to positive change and greater success
How a coach can you help prepare you for your next opportunity, gig, or interview
Space is limited - don't miss out! 
We'll reserve time answer questions in the second half of the session.
Melisa Liberman started her career at Accenture. She was then recruited by a SaaS software start-up where she was one of the company's first employees.  Over the course of the next 12 years, Melisa was an integral part of the executive leadership team that grew the company from a handful of employees and a proof of concept, to a global SaaS software and service provider with Fortune 500 customers across all industries.
There Melisa served as the EVP of Professional Services and Operations, managing the teams who implemented the SaaS software and converted sales bookings into recurring revenue. She was part of the hand-selected team that replaced the initial angel and VC investors with a private equity owner.
Melisa now owns her own business where she provides career coaching to fellow tech leaders helping them find, land and thrive in their dream jobs. She offers a unique approach to her coaching clients, by combining her industry and domain expertise with the mindset tools and strategies from her life coaching certifications.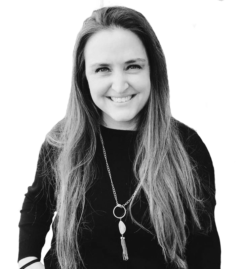 Amy is MBO's Chief Talent Officer.
She has been with MBO Partners since 2001 and is responsible for the company's talent acquisition and organizational development. Amy previously served as vice president of client services, where she managed the support of MBO's clients and the development of human capital programs to meet the unique needs of the business.
Amy has more than 20 years of experience in talent management, including serving as vice president of recruiting for The Netplex Group, and vice president of human resources for Sentient Systems. She received her Master of Industrial Psychology from Old Dominion University, and her Bachelor of Psychology from the California University of Pennsylvania.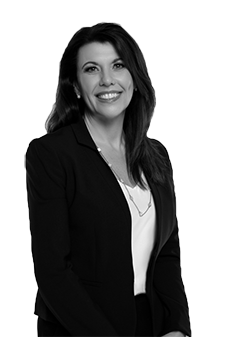 Aassia Haq rejoined MBO Partners in 2020 as Vice President, Talent Marketing.
Most recently, Aassia served as Founder and CEO of the mobile-first content marketing platform Guidrr, Inc., which helps connect self-employed influencers and online creators with brands in need of their content and social expertise.
Before this, Aassia served as Chief Marketing Officer at MBO Partners, helping to position MBO as a thought leader in the future of work sector. While there, she helped champion and launch the State of Independence in America – a bellwether research report now in its tenth year of publishing.
Aassia is a well-known and internationally recognized public speaker who often is invited to industry events to share the data and story of the self-employed worker and solopreneur -- a critical but less understood rung of the global workforce. Topics of expertise for Aassia include the future of work; coworking; solopreneurs; and influencer marketing.
Aassia graduated from Dartmouth College, in Hanover, New Hampshire with a bachelor's degree in government, Magna cum Laude. She and her family reside in Dallas, Texas where she has served as a board member in the Asian American arts, culture and civic engagement space.