September 18-19
Dallas, TX
MBO Partners is excited to return to this year's contingent workforce summit. We can't wait to discuss important changes in the next way of working, how to best enable an agile workforce through workforce optimization and direct sourcing initiatives, demo our platform solution for independent workforce management, and share a number of exciting new technological upgrades.
Join us at our booth, schedule a 1:1 meeting, or reach out to have a virtual coffee date. Many of our team will be there live to say hello!
Tacos, Tequila, and great conversations - kick off your CWS experience on Sunday evening with the MBO team. We hope to see you there!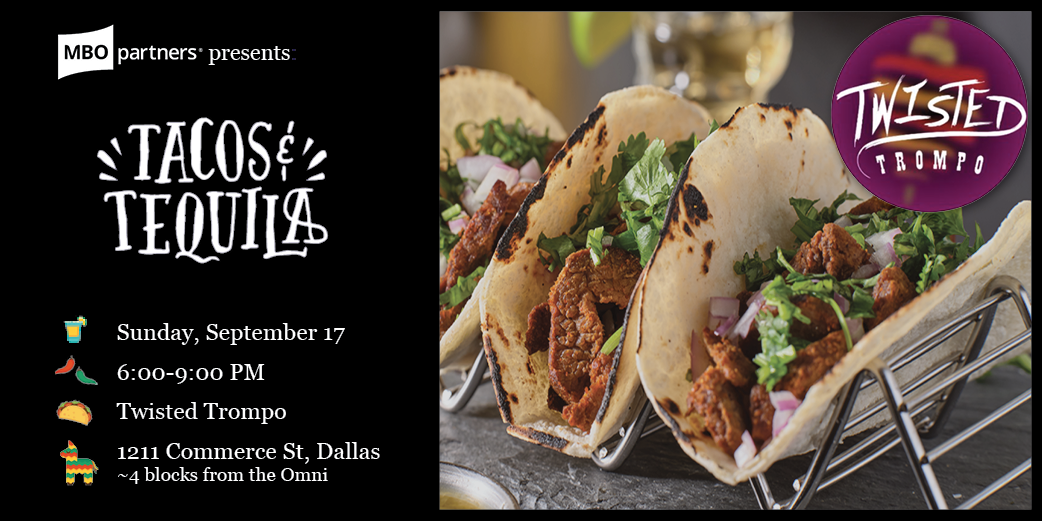 Come see our team at booth #132!
To learn more about our solutions for managing your independent workforce, request a meeting with our team or schedule a demo of MBO's marketplace.
If you can't make it to the event, follow us on twitter to view our live tweets from the Summit!