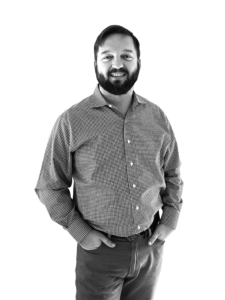 Chief Provider Solutions Officer
The #futureofwork is here.  We are more decentralized, digitized, data driven, and focused on value-on-demand than ever before.  MBO Partners is the best place to discover sustainable opportunities in the emerging ecosystem for the workforce of the future, and the workforce of today.
As Chief Provider Solutions Officer, Graham leads the company's community engagement efforts and direct-to-provider initiatives, ranging from talent pooling and virtual bench creation for enterprise organizations to its subscription and networking services for talent.
During his military and government contracting career, Graham served as the Assistant Dean of Students for the Naval War College, US Military Liaison for UN Peacekeeping missions across the Middle East, and senior policy advisor for the Office of the Secretary of Defense.  Prior to joining MBO, Graham launched and was the CEO of TheIntelligenceCommunity.com, managing a social network of over 100,000 national security and intelligence professionals worldwide.  He also served as Vice President for National Security and Intelligence at TDX International, an Alaska Native Corporation serving the federal market.
In his free time, Graham advises deeptech and emerging tech companies pursuing opportunities to solve problems in national security.  He also serves as Editor in Chief for the Foreign Area Officer Association Journal, International Affairs. His book, "In the Shadow of Greatness", co-written with the Naval Academy class of 2002, has become a two time LA Times bestseller and has been added to the official reading list for the Chief of Naval Operations.  The book was endorsed by Tom Brokaw as "a must read for all Americans".  Graham is active in several working groups and programs pushing the envelope for innovation in defense and intelligence
Graham holds an undergraduate degree from the United States Naval Academy, a Masters in Humanities from Salve Regina University, and a diploma from the Maryland Bartending Academy.  He lives in Maryland, between Annapolis and Washington D.C., out in "horse and crab country" with his family and two dogs, Bravo and Zulu.