A Company's Software Must See the Light of Day.
A Company's Software Must See the Light of Day.
We ask companies simple questions… is their software doing what it's supposed to?  Do they know the risks and limitations of their software?  Are they getting their money's worth? Are their environments secure?  Most companies answer YES… Mozz simply helps them prove it.
Mozz is a global community of experienced developers that helps technology do what it's supposed to do (and do it better).  The world will always need developers, Mozz needs hero-makers.
The flexibility of today's workforce means that experience is worth more than ever.
This global shift to gig-working means it's not about price; it's about experience.  Without the in-house overhead, your experience pays, and our clients benefit.
Join the Mozz team of code remediation experts to help companies analyze and assess their code base, develop remediation plans, verify standards compliance and build new applications to improve or support environments.  Clients need our help; they need to get in front of their application environments, they need to be innovators to their users, they need to be heroes. Together we can help them be heroes.
If you want to know the full story behind the name "Mozz"... join our community! I'm happy to share, and it's a good story.  To our clients, Mozz is known as a full-service code analysis, remediation, and development platform that reconnects the CTO's vision with the rest of the organization.   We help teams proactively manage their application environments, identify, understand, and improve their risks and limitations and answer any other concerns they have about their environments.  We are looking for your exceptional and unique skills within the SDLC to leverage with our clients.  We'll introduce you to companies, both large and small, in the industry verticals you're familiar with.  Together, we will make heroes!
Clearly, software is not a fad. Organizations continue relying more on their software infrastructures with each passing day. The need for our community of talented and experienced application development heroes is needed now more than ever.  Join us and we'll connect you with the work you want to do, in the independent way you want to do it.  There is no cost to join and our community is funded on the billings you deliver as a member of our community.   Set your rate, we include a small fee, we handle the billing and get you paid.
Check us out.  Fill out the contact form and we'll reach out to see how we can grow business together, in community.
What are the MBO Platform and the MBO marketplace?
The MBO Platform is MBO Partners' product suite for individuals in the growing independent economy. The Platform's tools and services enable Independents and their Clients to do business together, safely and easily. The MBO marketplace is one component of the platform, where dozens of the Fortune 500, and other large enterprises, go to find independent talent. Find new opportunities in the project listings and gain a competitive edge with a professional profile that highlights your expertise and gets you noticed!
As a member of Mozz, you're never alone
When you're a traditional, full time employee, it's easy to get help when you need it. But when you're working for the man, you give up control over what you do, who you do it for, when you do it, and what you can charge for your expertise. That's why being an independent is so attractive.
You know you're great at what you do, but there are only 24 hours in the day to do it. What if:
You had people to bounce ideas off of, and pitch work with?

A second pair of eyes to review deliverables?

Someone to help you get ready for a meeting with a prospect?

Someone who's "done it before" and can collaborate with you?
The Mozz Community is the answer: Join a network of the best independent professionals like you, focused on delivering code remediation projects.
Since the entire community is vetted by its organizers and connected through the platform, you'll have access to the best talent in the business, when you need them.
Need a team to review your code base that has been growing more complex and bloated with each passing year? Here's one that's wrapping up a project next week and can help you.
Are you a new technology officer who needs help understanding the systems you're inheriting? We have the people who can make sure your software is doing what it's supposed to do.
Found a great project opportunity and need a referral to the manager? No problem-she used to work for the Community Mayor, who will make the connection and vouch for your expertise.
Have a great rolodex with lots of demand for work? Here's your bench to deliver what you sell.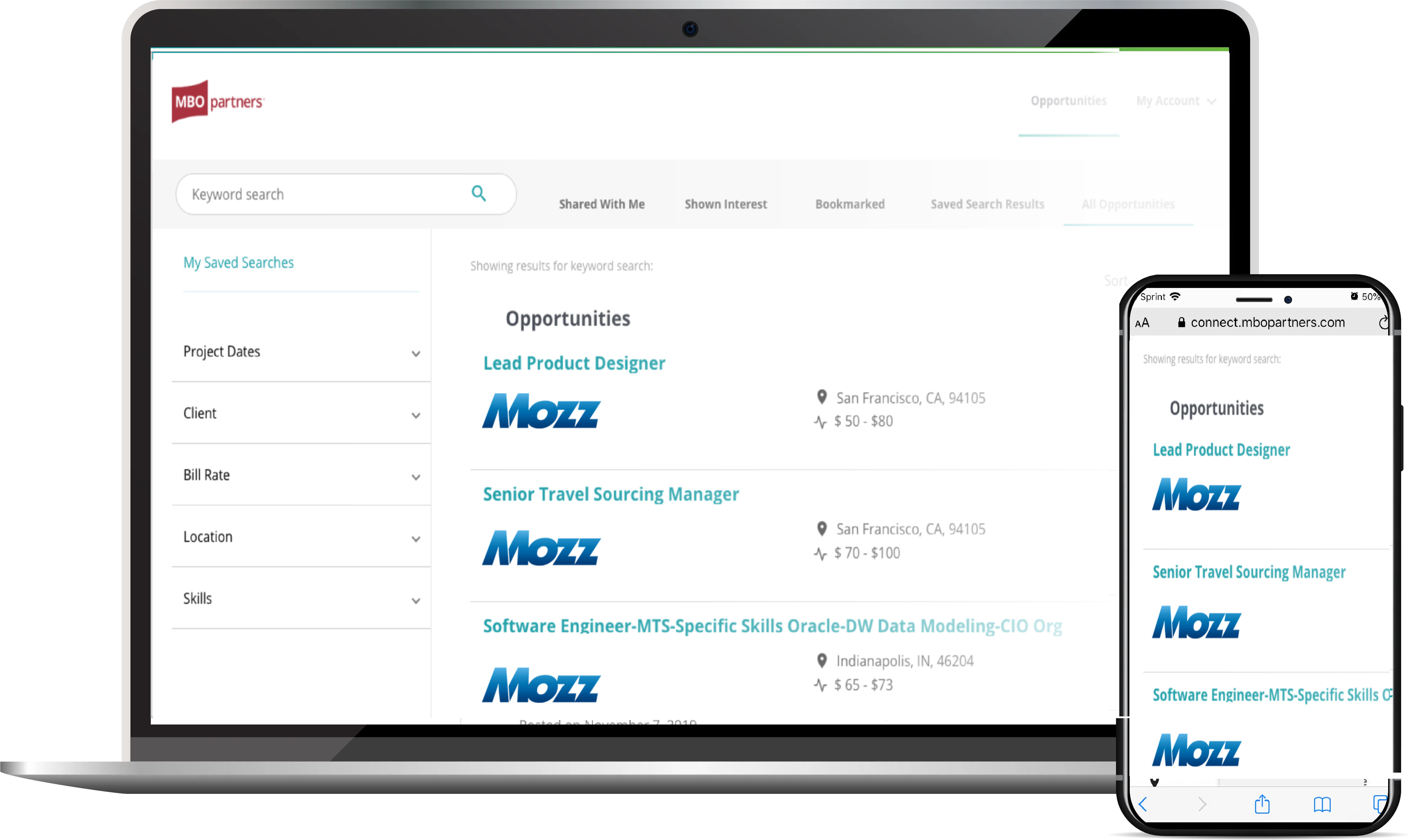 Create an account in MBO's marketplace.

Tell us about your skills and recent projects.

Save a search for projects you are interested in.

We notify you of projects that fit your skills, availability, and rate.

Let the manager know you're interested in one click!