MBO for Independent Professionals
Work seamlessly with large enterprise clients
MBO supports you through your entire client engagement experience – from finding opportunities to project completion.  Our technology combined with our five-star support connects you to top-tier projects, simplifies onboarding, and streamlines how you work with large enterprise clients.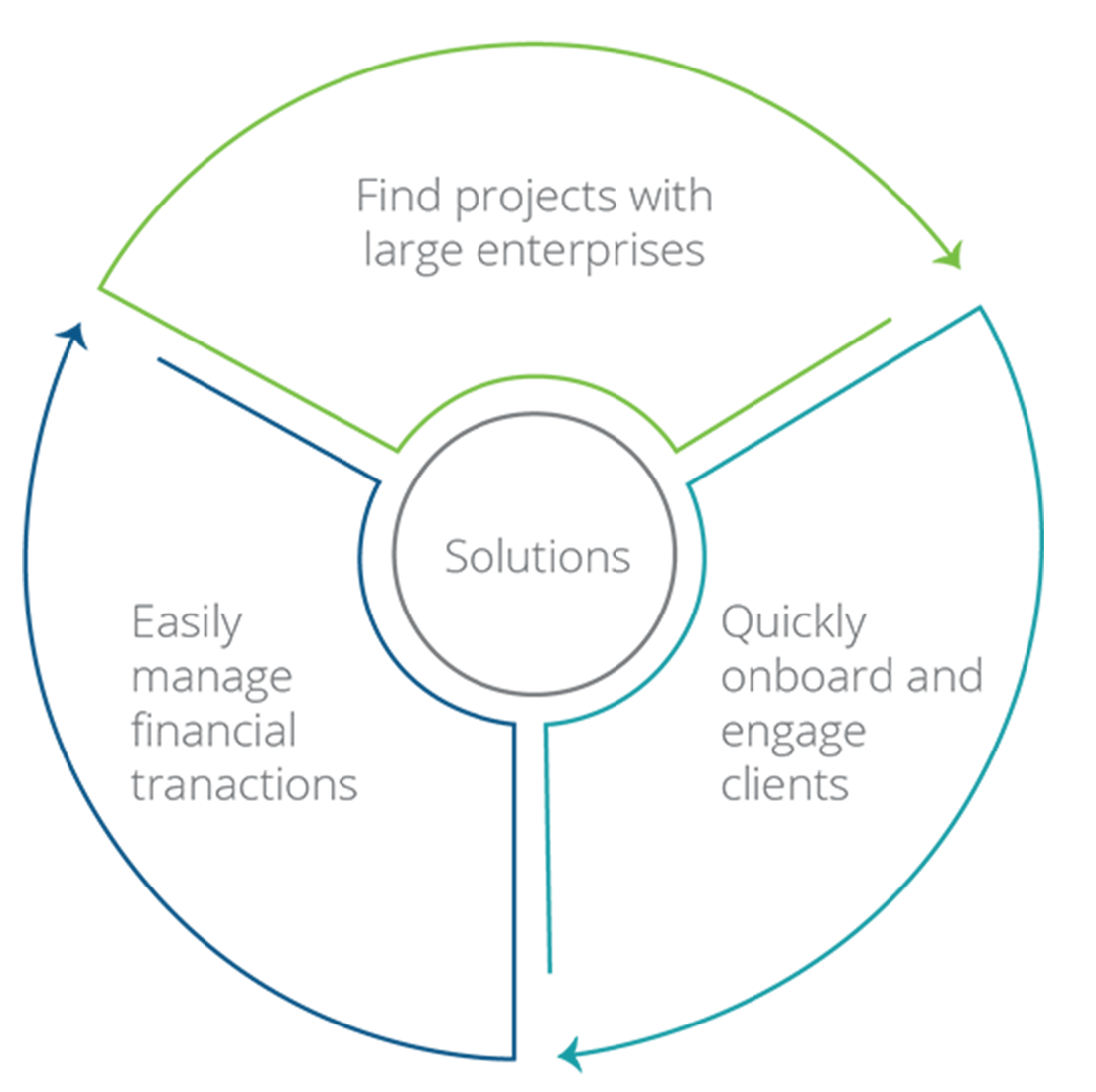 Find projects through our exclusive network of preferred enterprise clients.
Build your client base and project pipeline with access to projects with top companies that value independent talent.  Create a profile showcasing your skills and experience to get matched with top-tier projects and join talent networks of client companies to earn "preferred" engagement status for future projects.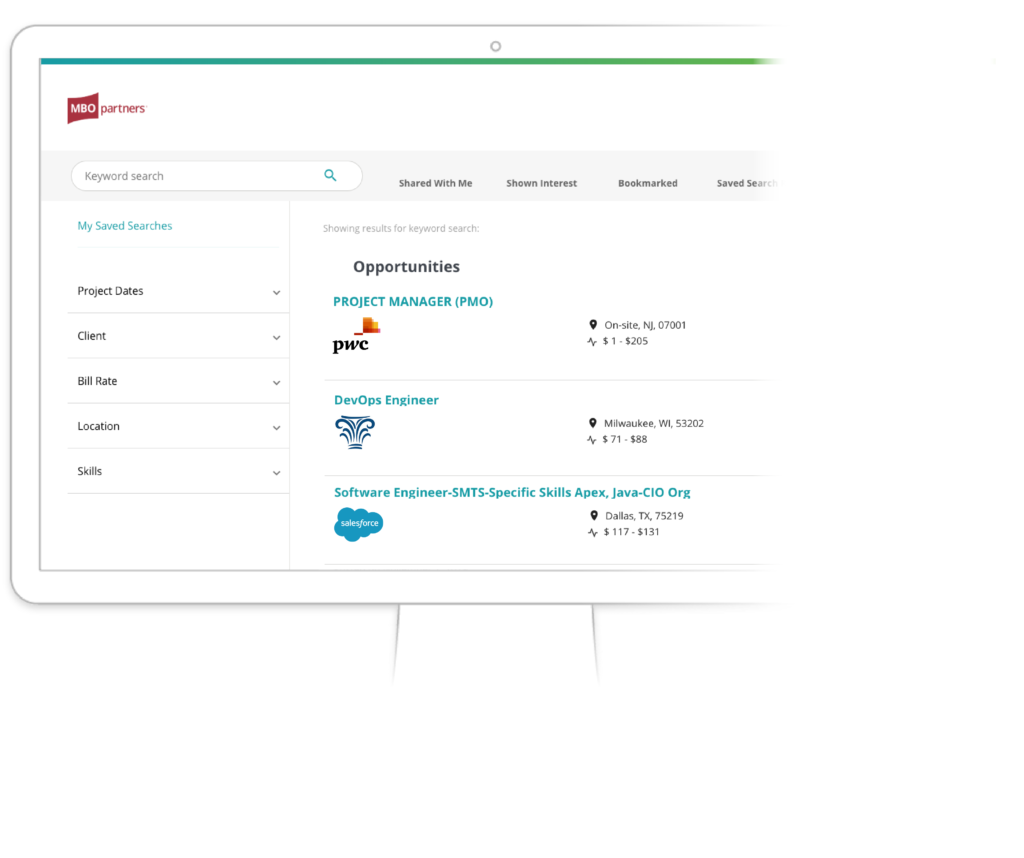 MBO's onboarding solution combines our proprietary technology and full-service expert support to make client engagement a seamless, hassle-free experience.
Our easy to use self-service tool collects vital information, identifies gaps in client requirements, and determines your ideal work engagement solution. Dedicated project experts are available to answer questions and help you meet client requirements—even set up your business, if needed. To get you up and running quickly, we can assist with and cover the cost of entity formation, including setting up your Employer Identification Number (EIN) and obtaining client-required insurance.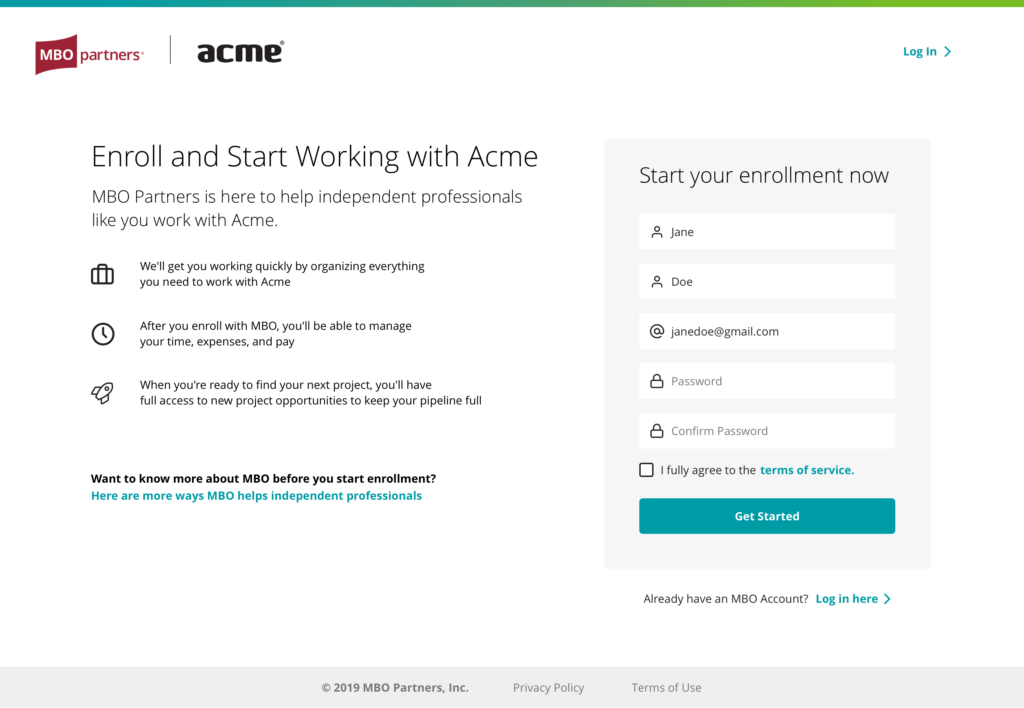 Increase operational efficiency with centralized tools and expert support to help you easily manage financial transactions between you and your client —from time entry and expenses, to tracking invoices and payments. Our knowledgeable customer support team will help answer questions about client processes, resolve issues, streamline administrative tasks, and ensure a positive engagement experience.