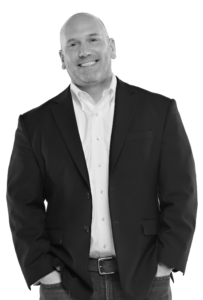 I am honored to help shape the future of work by optimizing MBO's technology solutions. In doing so, we remove barriers in the workforce and connect more forward-thinking enterprises with top independent talent.
Josh Wright joined MBO Partners in 2019 as Chief Technology Officer and leads our overall technology strategy to improve customer experience and related service offerings.
Prior to joining MBO, Josh served as Senior Engagement Director and Architect at PricewaterhouseCoopers, where he was responsible for designing, implementing, and optimizing large-scale IT initiatives. During his 15-year career at PwC, he led the architecture and delivery of the first external transaction website to connect engagement teams to independent talent–one of the largest IT investments of the decade.
Known for consistently building high-performance teams and software for critical projects, Josh has built partnerships across the globe and is recognized as an expert in driving the software development life cycle.
Josh holds a Bachelor of Arts in Sociology from Susquehanna University.