Your pick of projects from top companies
Join our network of industry-leading companies and discover projects to grow your business.
This isn't just another job board-we'll be there every step of the way to guide you.
Unparalled relationships with top companies
We've formed key relationships with industry-leading companies that want to source talent like you for top-tier projects.  Let us handle the paperwork so you can focus on doing the work you love.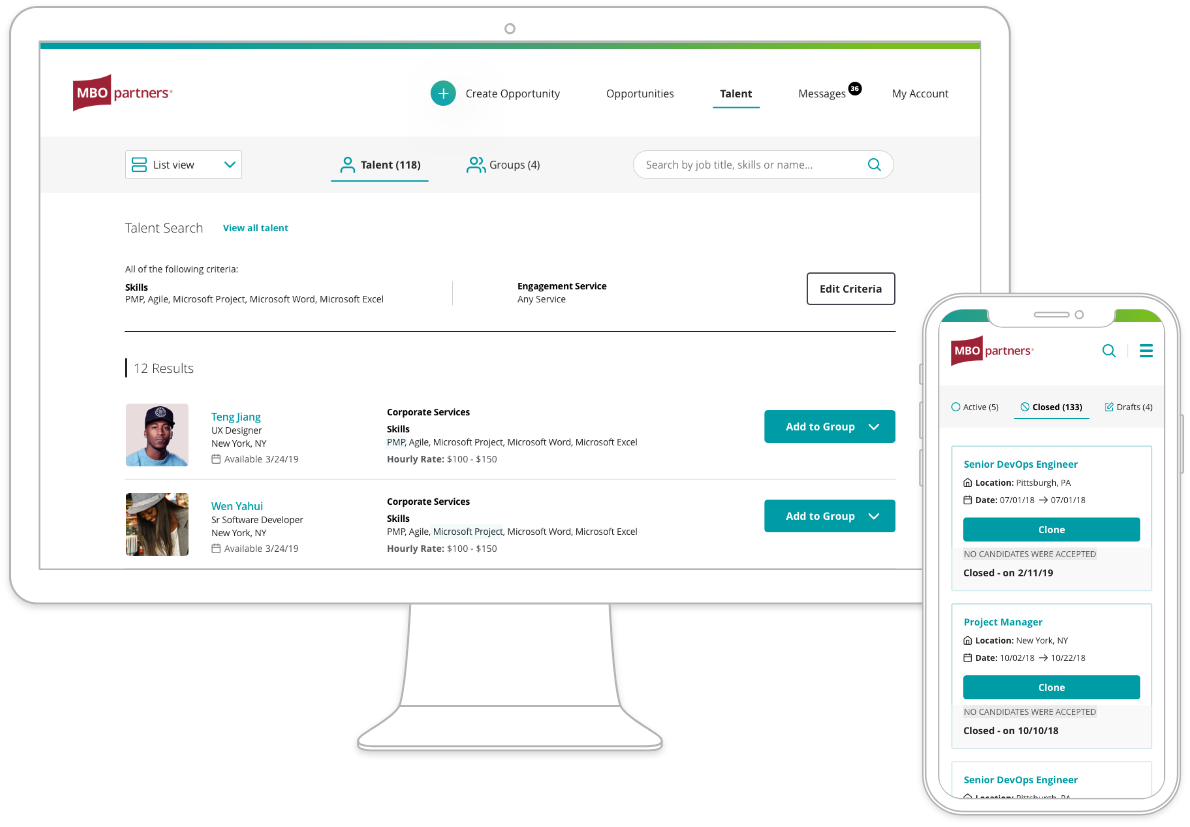 Leading companies are looking for all types of independent talent.  They add jobs to our marketplace that span many different industries-from finance and engineering, to marketing and technology.  Their greatest need is for talent with specialities in these areas.
Build a profile that highlights your skills and recent projects.

Search for opportunities and get matched with project that fit your skills, availability, and rate. Companies may also search profiles to proactively find talent like you.

Choose the project you're interested in to direct the manager to your profile.
Ready to land your next project? Sign up today.