An individual can perform amazing acts; a community of individuals can change the world.
You know you're great at what you do, but there are only 24 hours in the day to do it.
What if you weren't alone?
What if you had a second pair of eyes to check the deliverable?
Someone to get a meeting with that hot sales prospect?
Someone you can bounce ideas off?
Someone who's "done it before" and can show you?
It's easy when you're a company employee and have coworkers to help out, but then you're giving up the control over your life and work that's so important to you as an independent.
Communities are the answer: join a network of independent professionals like you, focused on delivering projects in a common domain to large enterprise clients.
And, since the entire community is connected through and vetted by its organizers, you can trust that you'll only be working with the best. Every single member is backed by the reputation of the industry veteran who invited them to join. That backing is also your "secret weapon", putting you above the competition: how many others bidding on that project can show that a respected former Global Practice Leader or Managing Partner endorses them?
Each community is led by one or more organizers, or "Mayors", with extensive experience and credibility in their domain. These Mayors ensure the community is comprised only of highly qualified members with proven track records by setting standards, vetting applicants and constantly monitoring performance. They're personally invested because they're offering their reputation as an industry credential that lets members stand out.
Mayors are also responsible for driving the community's success by building its reputation, generating demand for members' services, gaining access to new sources of project work, enabling career growth and fostering relationships between like-minded individuals.
In exchange for the Mayor's and community's support, members' project billings have a 25% membership fee applied. This community fee pays for community benefits like marketing & promotion, lead generation, professional development, networking events, project & resource coordination and recruiting new members with needed skills.
Community organizers are constantly selling work for the community, but any member can join in the sales process. Members who sell projects on behalf of the community receive a negotiated commission of up to 10% on the overall billings.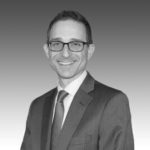 Starman Cybersecurity is an MBO Community that responds to the urgent call for expert help protecting and defending against relentless cyber threats. Jordan Kendall, Starman's mayor, brings his decades of experience to ensuring that his Community includes only the most talented cybersecurity  experts. Jordan previously led all of Aon's cybersecurity consulting practices, marketing, sales, and back office functions—so he knows what it takes to be successful and to keep enterprises safe in an uncertain time.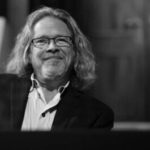 The Experience Alchemists Community breaks the traditional marketing agency/consultancy model that puts layers of noise between clients and the people that will help them solve their Experience challenges. Led by community Mayor Rik Reppe, these Experience Professionals are committed to helping organizations imagine, design and deliver the experiences they need to reach their most challenging business goals. Rik was formerly PwC's Global Customer Experience Practice lead and a founding member of its hybrid agency-consultancy, the Experience Center.