Exclusive access to projects with industry-leading energy companies
Through MBO's marketplace, our network of energy companies provides independent professionals exclusive access to new projects so they can find independent talent with the in-demand skills they need.
Featured Opportunities with Energy Companies
Energy companies like Duke, Nextera, BPA, and Entergy are looking for talent with these in-demand skills:
Onsite and Remote Contract Job Opportunities with Top Energy Companies
The energy companies in our network offer both onsite and remote contract jobs. When you join MBO's marketplace, you will join the preferred talent networks of Duke Energy, Entergy, BPA, and Nextera Energy and get exclusive access to new projects.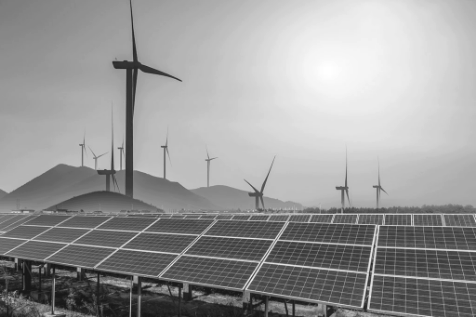 What is MBO's marketplace?
MBO's marketplace gives independent professionals access to consulting jobs with top companies. Duke, Entergy, Nextera, BPA and other members of the Fortune 500 use MBO's marketplace to find independent talent with in-demand skills. They get the best talent, and you get access to the best opportunities.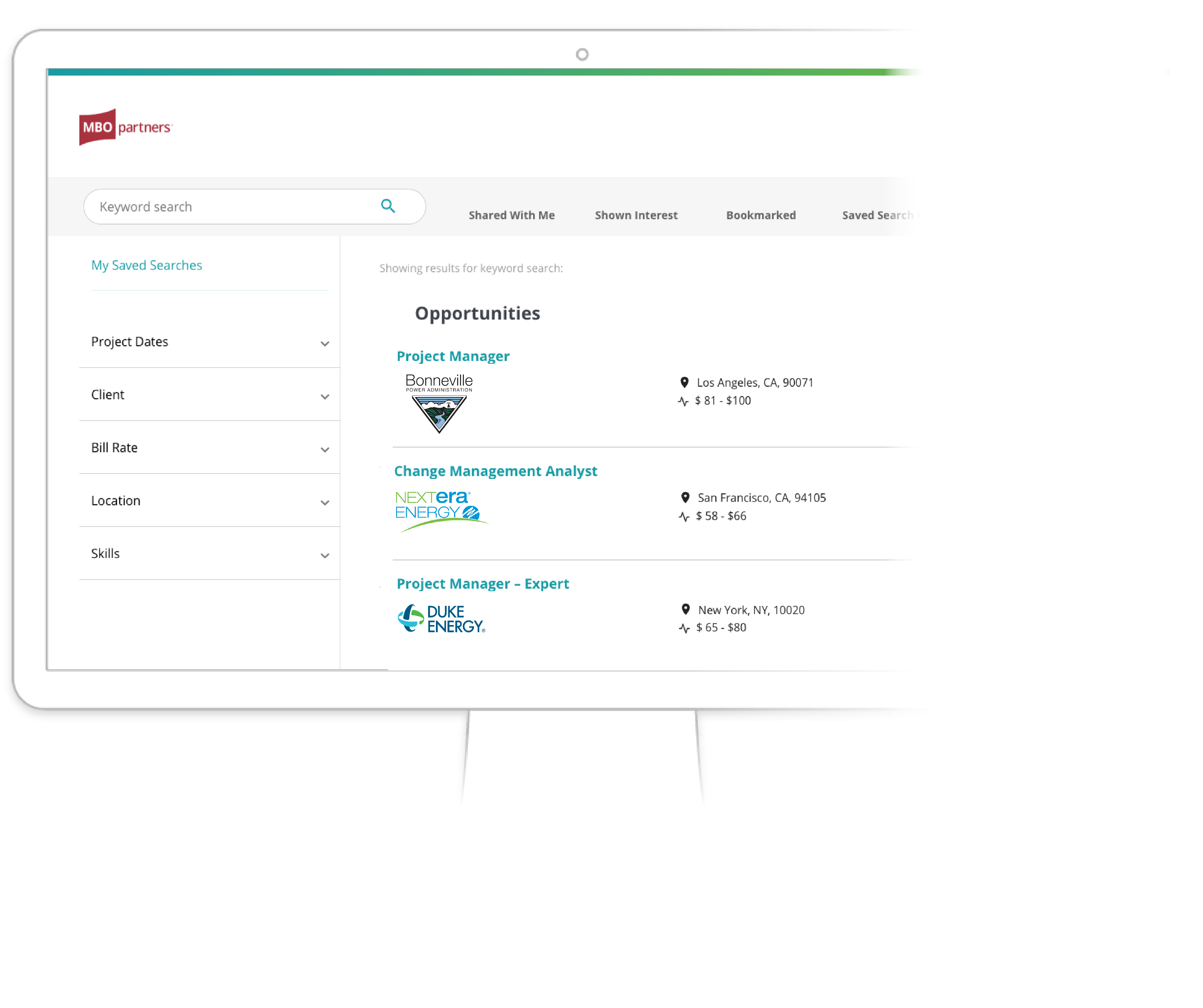 Tell us about your skills and recent projects.

We show you projects that fit your skills, availability, and rate.

Select the projects you want to pursue.