Business Inspiration from Stories of Nonprofit Resilience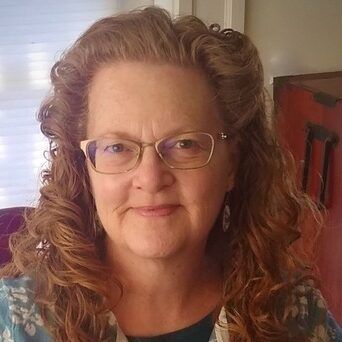 By Beth Hughes
Bay Redwood Consulting, LLC
"Those in business are not very far removed from the nonprofit world.  Many of us are donors or board members, and most of us have at some point benefited from nonprofit healthcare, arts, and education.  The nonprofit sector sustains the community on which our businesses rely for customers and employees.  It's instructive to take a quick look at the resilience some nonprofits have shown during the course of 2020 and think about how we as business leaders can both emulate and support that resilience leading into 2021."
In March 2020, the pandemic hit Renaisssance Entrepreneurship Center with a wallop. The San Francisco Bay Area nonprofit has a 35-year history of helping entrepreneurs from mostly underserved communities start and grow successful small businesses.
Suddenly, due to public health orders, Renaissance had to suspend all group classes, its office spaces had to be closed, and Renaissance staff could no longer meet personally to serve and support their client base.
At the same time, many of the nascent small businesses that Renaissance was fostering were themselves staring into an abyss, as their markets collapsed in the pandemic.  These fledgling entrepreneurs needed Renaissance's help and guidance more than ever.
While Renaissance is one focus of this article, it's far from the only nonprofit organization that faced extreme challenges in 2020.  Many nonprofits  that rely on delivering their services in person (such as health care, mental health services, performing arts, museums, enablement and education, and more) had to grapple with a sudden loss of their delivery models.  This added to the pandemic's impact on their own workplace, employees, health, and fundraising goals. The pivots they had to make can offer ideas that even for-profit businesses may find relevant and inspiring.
What could nonprofits like Renaissance do to adapt resiliently?
This small sampling of nonprofit stories of resilience during 2020 yields some notable answers.  Business executives may recognize for-profit parallels to some of these themes; some others may offer new food for thought.
Focus on Mission, Center on the Client
Most nonprofits are by nature intensely mission-driven and client-centered.  Organizational resilience starts with clarity of mission – in a time of extreme change, this keystone must remain solid.  As their clients' needs exploded, Renaissance focused on solving client needs that aligned to their core mission of supporting entrepreneurship and looked to other services for help with broader infrastructure issues such as wi-fi access in underserved communities.  In a crisis like the pandemic, sticking to one's mission helps mitigate the risk of becoming overextended.
Creativity:  Adapt Services and Delivery Model
Many nonprofits found flexible ways of fulfilling their missions.  Arts organizations came up with multiple creative approaches to distributing plays, music, dance and theater productions to their patrons online.  Similarly, YMCA of the US, unable to provide summer camps, adapted by providing childcare services for essential workers, and by distributing food.  1Nation Mentoring, a Pittsburgh-based nonprofit that works to support youth via school sites that the pandemic closed down, found it was able to reconnect with its scattered clients via online video game chats.
In the case of Renaissance, staff worked long, hard, and quickly to adapt the content of existing classes and other services to a digital delivery model, often via their clients' smartphones.  The challenges were sometimes bumpy, but staff did their best and focused first on what would work for the client.
Pushing their digital pivot further, Renaissance enhanced existing technology training services and built websites and online marketplaces that connected their clients' businesses directly to the digital economy and new customers.
When Renaissance's credit union offered to help Renaissance apply to the federal Cares Act Paycheck Protection Program (PPP), Renaissance staff recognized an opportunity to provide a new service aligned to its mission:  they enlisted the credit union to help Renaissance's clients apply for their own PPP loans.
Finally, Renaissance established a grant program to provide direct capital to help their entrepreneurial clients build resiliency, pivot their operations and recover.
Take Care of your Team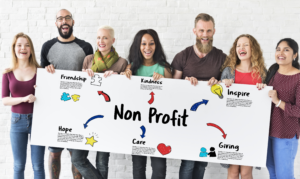 The extreme challenges of remote work, rapid change and ever-deepening client needs have strained and stressed staffs, and even volunteers.  Recognizing this, many nonprofits instituted staff-care measures and extra volunteer support.  Renaissance started virtual lunches and happy hours for their teams to connect and support each other.
New Partnerships
In many cases, a resilient response to the pandemic led to new partnerships.  Renaissance connected with other nonprofits to reach out to existing small businesses that were struggling, and to newly unemployed persons seeking to start new businesses to rebuild their livelihoods.  Many nonprofits are finding new ways to partner with each other in arrangements ranging from service-sharing to mergers.
Right-Size the Financials
There's no way around it -- as the pandemic forced many nonprofits to reduce services, service revenue usually followed, in some cases dropping precipitously even if the service was reconfigured to be delivered digitally.  As one arts organization board member pointed out, "Just because you can digitize it doesn't mean you can monetize it." Patrons might enjoy a concert or play presented online, but they may not want to pay much for that experience.
In a survey of over 750 nonprofits in April 2020, La Piana Consulting found that 90% already were reporting loss of revenue from the pandemic. Even a nonprofit as big as the YMCA of the US expected that YMCAs nationwide would lose service-based revenues in the neighborhood of $1 billion or more in 2020.
With service revenues in a hole, many nonprofits scrambled to fill the gap with other sources of funding, highlighting one of the quirks of nonprofit financial structure: direct service revenues may cover only a fraction of the costs of nonprofit operations. The lion's share of a nonprofit's funding may come from government contracts, philanthropic foundations, community fundraising, or a combination. Renaissance was able to work closely with its local government funders, as well as participating in the PPP loan program.
In 2020 some philanthropic organizations and foundations, recognizing the severity of the need nonprofits were serving, showed their own resilience by opening their purse-strings wider and with more flexible grant conditions.
Still, for the YMCA and many others, resilience in 2020 meant cutting expenses, including staff - an extremely difficult step for nonprofit boards, management and employees.  In the wake of the pandemic, resilient nonprofits have made difficult decisions where necessary, understanding that running at a deficit will not serve the organization's mission long term.
Nonprofit financial resilience was already a hard slog before the pandemic, and it only got tougher in 2020.
Look Forward to 2021, Not Back
As we move further into 2021, the management and boards of the more resilient nonprofits have realized it's pointless to chase a pre-2020 "normal."  Forward-looking organizations are preparing for a new environment after the pandemic.  Nonprofits like Renaissance and others are asking themselves:  What's the new vision for how we'll fulfill our mission?  How can we leverage our hard-won lessons from 2020 to serve our community in new ways, to thrive in a post-pandemic world?
The answers are still in the works, but resilient nonprofits are asking the right questions.
"It's instructive to take a quick look at the resilience some nonprofits have shown during the course of 2020 and think about how we as business leaders can both emulate and support that resilience leading into 2021."
Renaissance Entrepreneurship Center
La Piana Consulting Covid Survey
Acknowledgements:
The author would like to thank Karly Wang, Board Secretary and Sharon Miller, CEO of Renaissance Entrepreneurship Center for information on Renaissance; as well as Warren Z. Mazer for his insights on nonprofit resilience.  Any errors are the author's.
"Just because you can digitize it doesn't mean you can monetize it."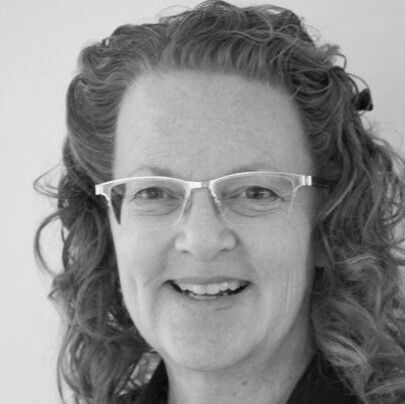 Beth Hughes is an independent consultant serving nonprofit and mission-driven clients. She can't wait to learn more lessons in resilience from this fascinating sector and hopes you'll continue your robust support for the nonprofits that are important to your business and community.
Read these other articles in the Advantage Consulting Quarterly
On Strategic Planning Post Pandemic: How Do You Plan for an Unknown Future?
Resurrection Leadership: A Different Kind of Leadership Skill-Set
Lockdown Lessons from a Career Consultant: How A Lot of Little Things Can Add Up to Something Great
Confronting the Great She-Cession: Four Strategies for Keeping Women in the Workforce