Data Strategies for Customer Engagement: Authentic Growth in the Era of Digital Disruption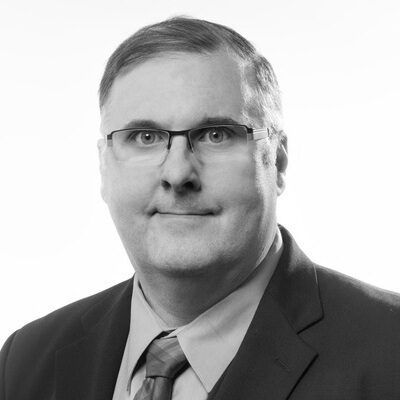 Successful companies do not just make great products. Instead, they create customer connections authentically and profoundly.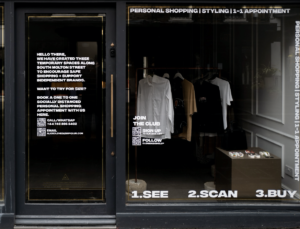 Highly engaged customers fuel a brand's ability to build persistent income streams lasting decades, if not centuries. In the era of digital disruption, legacy brands need to transform customer connections in new and exciting ways producing authenticity and personalized interactions.
The introduction of digital technology in the 2000s revolutionized how brands enhance their customer relationships. Digital interactions produce a broad set of customer touchpoints across multiple channels and competing brands and can, when used ineffectively, dilute brands and customer experiences.  Successful firms embrace the digital ecosystem and a far-reaching data strategy that facilitates their capabilities to improve product innovation while also deepening authentic customer relationships.
We experience the failures of digital strategy every day. How often are you inundated with digital advertisements to purchase products that you already purchased days, if not hours earlier?  These advertisements overwhelm our email inboxes, our Instagram, Twitter, Facebook, and LinkedIn accounts. Sometimes, we feel as if there is no escape.
Why is this? An ineffective data strategy produces high barriers in an authentic customer relationship and cedes advantage to competitors. Authenticity requires brands to move beyond the never-ending cycle of advertising, sell, and repeat. Customers in the digital age require and expect profound experiences, which helps companies and their brands further understand their customer's needs. The research-build experiences-repeat cycle should be never-ending.
The Digital Age Art Experience
Successful digital-age brands build stories around the customer experience through multiple touchpoints and across various interactive channels. The brands constructed in an earlier era need to adapt their capabilities to the new way of thinking and operating. What comes to mind when you think of Van Gogh?  A makeshift group of school children and awkward first dates huddled around well-lit pieces of art hidden behind security guards, ropes, and climate-controlled encasements.
Exhibition Hub Entertainment, a digital-age firm, sought to reinvent the classical art experience for a new generation.  In a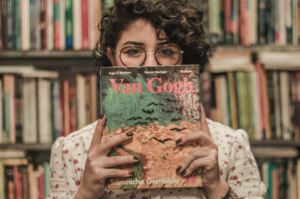 500,000 cubic foot space, they curated an immersive experience for Van Gogh's oeuvre. The experience moves you beyond a passive observer stepping into the paintings.  Digital images spanning Van Gogh's life's work projected throughout the space, underscored by modern orchestral music – a virtual experience to spark imagination with an innovative experience.
Laser tag, move over, more immersive and insightful experiences are coming to the mall.
"Great things are not done by impulse, but by a series of small things brought together." ― Vincent Van Gogh.
Building Authentic Digital Experiences
In 1923, three Polish-Jewish brothers, Herman, Hillel, and Henry Hassenfeld, immigrated to Rhode Island and formed a textile company.  The company grew and expanded into pencil manufacturing.  After a couple of decades, the company transformed again and started manufacturing modeling clay. By 1942, the company primarily manufactured toys and grew into the largest toy manufacturer, and one almost everyone should know: the Hasbro company.
The Hassenfeld family introduced some of the most endearing brands of our childhood, such as Mr. Potato Head, GI Joe, and The Transformers.  The company also acquired and manufactured My Little Pony, Nerf toys, and Cabbage Patch Kids.  And how did a simple textile and pencil manufacturer grow into the leading pop-culture influencer of the late 20th century?  According to Hasbro, they built their company by focusing on authentic customer relationships that endured over generations.
In the digital era, the growth trajectory for Hasbro's iconic brands began to wane. In 2012, after experiencing flat growth, Hasbro changed course, embracing the digital era.
"We started really understanding where consumers were shopping," said Ginny McCormick, VP of integrated media and promotions at the Pawtucket, R.I.-based giant. "We're now leveraging analytics to create a frictionless and relevant experience for the consumer."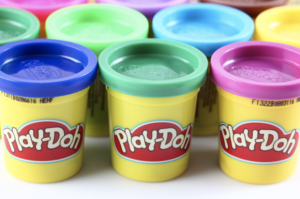 Data, an essential component in Hasbro's digital strategy, drove its transformation in the digital era.  Hasbro embraced new technology to target, deliver and analyze its digital advertising efforts (i.e., AdTech.) This technology improved Hasbro's return on advertising spend by 1,100%.
Additionally, Hasbro embraced omnichannel experiences identifying and analyzing customer behavior across the media spectrum from browsing social media, streaming entertainment, or in-store promotions. The release of the Transformer movies provides an excellent example.  Hasbro extended the reach of the film beyond the two-hour theater experience into strategic retail experiences. The in-store promotions sustain the positive experience created in the theater and drive product sales.
The omnichannel approach outperforms traditional and less sophisticated pop-up ads and social media marketing.  By collecting data across the entire customer spectrum, Hasbro designs and tests new media strategies quickly.  Thereby, they can routinely beat their competition in the market.
Finally, Hasbro mastered the art of storytelling.  A YouTube series developed by Hasbro, Hanazuki: Full of Treasures, along with a line of toys, draws over one million subscribers and new customers. Stories immerse customers into new experiences, captivating their attention in a crowded marketplace.
Hasbro's financial results bear the fruit of its digital strategy and leading-edge capabilities.   In 2016, Hasbro's annual sales increased above $5 billion for the first time in their history.  Additionally, the stock price of $36 in 2013 rose almost 300% by 2019.
As we approach the centennial mark for a small textile venture built on the dreams of three Polish-Jewish immigrants, we find a company that transforms with the times to meet their customer's needs.  A company dedicated to providing the most authentic and valuable experience for customers achieving tremendous success in the ever-changing Digital Era.
Utilize Data that is Unique to You
Building an authentic customer experience requires a deep understanding of the individual customer.  Leading brands have moved beyond traditional segmentation algorithms in search of the highly personalized "segment of one."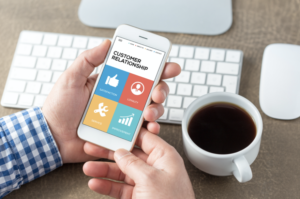 Data scientists have a wealth of algorithms that contain internal and external data that allow brands to understand and develop customer relationships.  The algorithms that start from internally generated data will enable brands to build personal and authentic customer relationships.
Successful brands originating in the Digital Era developed effective data capabilities embracing authentic customer relationships. Peleton illustrates a digital-era brand that erupted based on genuine customer relationships built upon cutting-edge data capabilities. The company innovated a ubiquitous product found gathering dust in many basements into a connected device that captivates fitness fanatics.
The innovation that Peleton introduced transformed a personal experience into a social experience.  The additional monitor on a fitness cycle allows the customer to interact with instructors and other users, developing a rich customer experience.  Additionally, these interactions provide a rich source of information to gauge customer needs.
The information Peleton collects spans several elements.  They know the customer's demographic features such as gender, age, heart rate, height, and weight, common to other fitness monitors.  Since the cycles connect through the internet, Peleton knows the IP addresses, GPS locations, browsers, and internet service providers typical to any internet application. However, the unique data elements that construct the Peleton experience include the customer's favorite instructor, connections with other users, the frequency and intensity of their workouts.  Combining the common and unique data elements provides Peleton the ability to adjust the customer experience quickly. In practice, Peleton can change experiences in minutes utilizing cloud-based analytics.
Cut Through the Noise
In the digital age, the velocity and volume of information dilute the effectiveness of brands to create authentic customer relationships. However, companies that develop superior data capabilities to cut through the noise will build organizations that will last for decades or centuries.
"Successful companies do not just make great products. Instead, they create customer connections authentically and profoundly. "
"Companies that develop superior data capabilities to cut through the noise will build organizations that will last for decades or centuries"
Resources:
Bain & Company, "How Location-Based Entertainment Companies Can Rebound from the Covid-19 Crisis

Haden, Jeff, "Internal Documents Reveal the Marketing Strategy Peloton Used to Become a $1.8 Billion Company And provide lessons and strategies any business can use to attract and retain customers" Inc, May 5, 2021.  https://www.inc.com/amrita-khalid/new-normal-business-strategies.html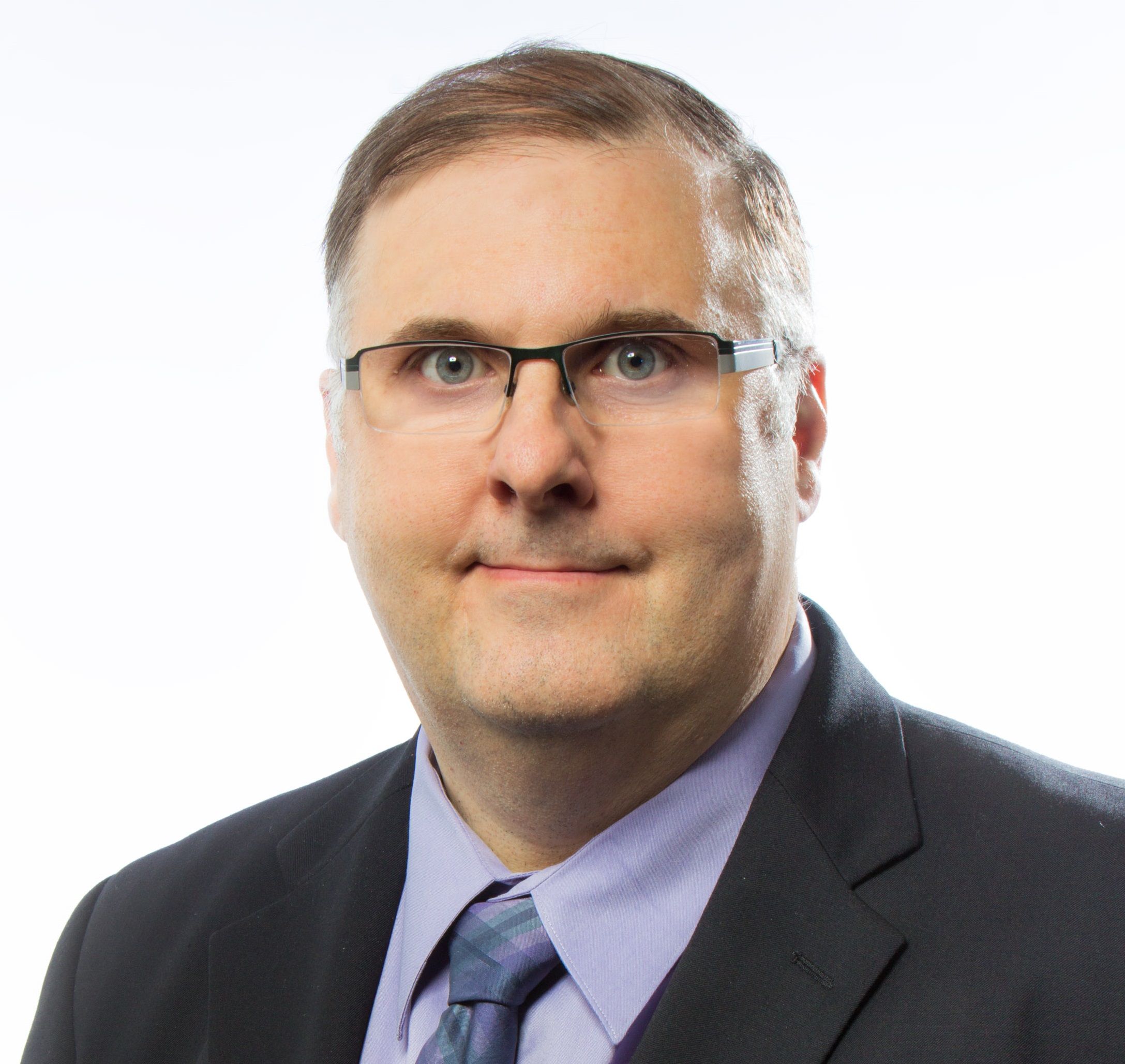 Gerald H. O'Connell is the founder and managing director of Conaill Advisory LLC, advising companies on utilizing data and artificial intelligence for better performance.
Leading with Value in the Business Development Process
Real Combat vs. Corporate Combat: How Authentic Value Can Transform a Nation
Delivering Tangible and Lasting Value as a Consultant
Imposter Syndrome is Killing Your Brand: 5 Tricks to Get Over It and Get Back On Track