Leading with Value in the Business Development Process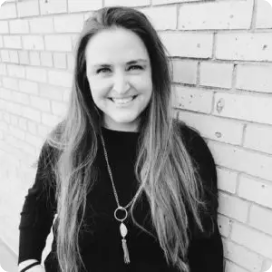 Have you been making the same mistake I used to make as an independent consultant?  
I would land a client, and then go all in working around the clock to exceed their expectations, while simultaneously ignoring the fact that I had a business to run and should be creating leads for the future. Then, when the project would come to an end, I'd kick myself for putting all my eggs in that one basket (even though I knew better), and that I had to start from ground zero. 
I was in a constant feast or famine cycle, along with a side dish of self-judgement and regret for continuing to do this. 
I found my way out of that cycle and want to help you do the same. 
In a nutshell, if you want to create a consistent flow of clients, it's vital to consistently add value to your ideal prospective clients, in order to set yourself apart as the go-to subject matter expert for your area. 
How? 
What is leading with value in the business development process?
Posting on LinkedIn, publishing articles, hosting webinars, speaking at conferences, writing, talking to the prospects 1:1...there are so many ways to add value through your business development process. 
But, most ICs don't take this approach of building up value.  
Instead, they see business development and lead generation as something to benefit them, for their business. 
Simply put, leading with value is the opposite, it's providing value to your prospective clients. It's not about you, it's about them.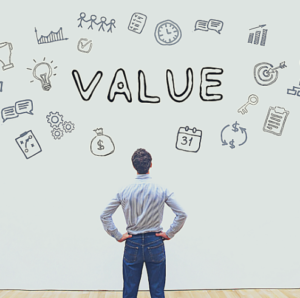 Misunderstanding Value 
I find the word "value" often sets a high bar in the minds of consultants, where they think their content should be Pulitzer-worthy. 
No. 
Thinking your content needs to be perfected over-and-over again, and ready to be published in a scholarly journal leads to analysis paralysis. 
You're setting the bar much too high and giving yourself an impossible goal to achieve. 
Instead, think about the client and the challenges they're facing. 
Ask yourself: 
What challenge

s is the client awa

re they need to address, but keep pushing down the field?

 

What risks should they be aware of but aren't?

 

What would make their professional life easier, and tackle whatever is keeping them up at night?

 
If you focus on consistently sharing these micro-solutions to your ideal prospective clients, they'll recognize you understand their problem deeply and see you as the go-to person who can fix it. 
Expecting a Direct Return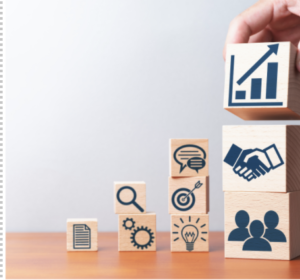 Another trap independent consultants fall into is expecting a direct (and immediate) return on their business development activities. 
And, when they don't see a direct and immediate return on business dev and lead generation, they get frustrated and start questioning if they're capable of business development and if it's worth their time. 
For many of us as an IC, our delivery work comes naturally and easy to us. We often see a direct return on the time we're spending in the form of updating our statuses to "complete" on the project plan and receiving client accolades. 
Business development is different. 
The return isn't always direct.  
It's common for ICs to give value in one way and then receive the return on that investment indirectly. For example, I had an independent consultant coaching client who presented at a conference and they brought home 2-3 solid leads. They were shocked and disheartened when those leads went nowhere. But, then 6 months later, out of the blue, they received a referral to a potential client from someone who attended that conference, who they didn't even meet in person.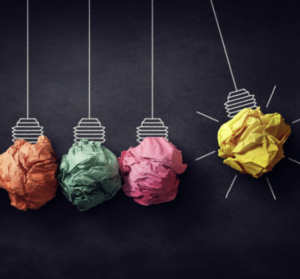 Feeling Like an Imposter 
The third block to adding value in business development is imposter syndrome. For many ICs, even though they have a track record of results and a deep depth of knowledge and expertise, they question "who am I to be thinking I'm the go-to expert in this area."   
They're worried someone will find out they're not the expert they've portrayed themselves to be. 
So they hide. 
This fear is so common across ICs. It's the dirty little secret most don't talk about or even admit to themselves. 
It becomes very challenging to add value through business development when you're questioning how much of a SME and thought leader you really are. 
The key here is to recognize this as a blocker. Then, manage it by redirecting to what you do know and by thinking about what your prospective client needs to hear from you. 
Using a Value Bank to Create Consistency In Your Lead Generation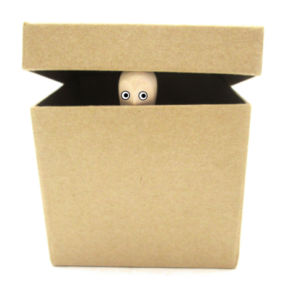 A powerful tool you can use to easily implement the concept of leading with value in business development, is called the "value bank." I learned from a coach of mine and it's been a gamechanger for my business in the last several years. 
I know it will be for you too. 
The value bank is a simple, repeatable method you can use to overcome those blocks, and to attract ideal consulting clients to you as a thought leader and subject matter expert in your consulting field. 
Here's what it is. 
You make consistent deposits that are valuable to your target audience of ideal clients. 
You make the deposits as if it's a savings account.  
Each day and week, you share micro-value to your ideal clients, and you accumulate that value. 
Some examples of adding to this value bank are: 
Asking a thought-provoking question on LinkedIn

 

Publishing an article on LinkedIn

 
Posting on Linkedin re: a micro-problem your ideal client is facing or should be alerted to

 

Providing subject matter expertise in a forum

 

Sharing a toolkit to your email list

 

Guest speaking on a webinar

 

And the list goes on and on

 
As you fill up this bank, there are three key mindsets you'll want to intentionally embrace: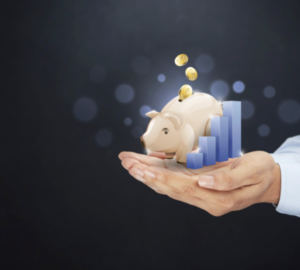 "I'm adding micro-value today" 

(vs. feeling the need to add Pulitzer-worthy level value)
"This value is going into my value bank; the value will be returned to me and doesn't need to be directly from the people or forum who I deposited it for."

 
"I'm focused on
what I do know"

(and not questioning what I don't know or what about this isn't good enough)
Put this Into Action
Business development can be this simple.  
You can create a deep, converting pipeline of ideal consulting clients by consistently adding value to your audience.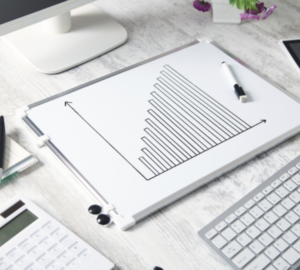 First, recognize and acknowledge where the common saboteurs – misunderstanding what value is, expecting a direct return on the value you provide, and underestimating your own value due to imposter syndrome – are preventing you from adding value to your prospects. 
Then, leverage the concept of the thought leadership value bank to override these saboteurs, and stand out from your competition to ultimately create all the leads you can handle in your business. 
"I found my way out of that cycle and want to help you do the same."
Listen to Melisa's Recent Webinar
"Thinking your content needs to be perfected over-and-over again, and ready to be published in a scholarly journal leads to analysis paralysis."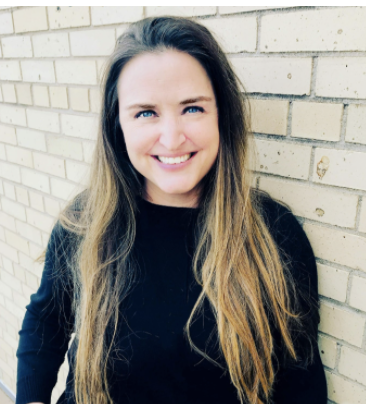 Melisa Liberman, Founder of Melisa Liberman Executive Coaching, provides business coaching and business strategy services to independent consultants who want to consistently hit their revenue goals, while at the same time ensuring their consulting work is sustainable and enables the schedule freedom and impact they desire.
Read these other articles in the Advantage Consulting Quarterly
Real Combat vs. Corporate Combat: How Authentic Value Can Transform a Nation
Delivering Tangible and Lasting Value as a Consultant
Data Strategies for Customer Engagement: Authentic Growth in the Era of Digital Disruption
Imposter Syndrome is Killing Your Brand: 5 Tricks to Get Over It and Get Back On Track