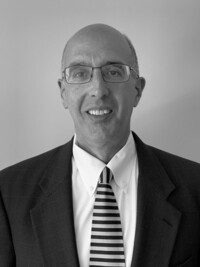 Financial Systems and Strategic Planning Consultant
Clem is is a well-respected Financial Executive who combines in-depth SEC reporting experience with expertise in building/optimizing organizational processes to ensure better-informed decisions by key stakeholders. Clem has spent the last 25 years of his career working for a publicly-traded Fortune 500 Property & Casualty Insurance Company and is a global project manager with an innate ability to improve processes, lead cross-functional teams to quickly streamline operational efficiencies, oversee acquisitions, and expand operations. He is an analytical problem solver, who leverages technology to proactively address future growth, swiftly identifies unusual financial relationships and structures transactions that meet business needs and increase revenue.
Clem was responsible for the company's SEC filings as well as their financial reporting processes. Clem worked on a number of due diligence acquisition teams as well as with regulators as part of the company's start-up strategy. Clem worked closely with the executive teams at both the corporate and subsidiary levels.
In addition to performing various accounting responsibilities, as a Controller, Clem also worked extensively as a change agent. He implemented a consolidation system and a corporate-wide ledger system. He centralized the investment accounting function and implemented investment accounting and trading systems. He centralized the regulatory accounting function as well as the disbursement function implementing various technologies. He also has experience in designing reinsurance structures and implementing reinsurance systems.
Previously, Clem spent 7 years in the audit practice at KPMG, auditing financial institutions primarily Property & Casualty Insurance Companies, in addition to auditing manufacturers and non-profit institutions.
Primary Verticals:
Financial Services, Insurance
Primary Skills:
Control System Design, Financial Reporting Industry Knowledge, Insurance Accounting, Process Improvement, Project Management