Subscribe to MBO Advantage
Sign up to become a member of MBO Advantage, our elite subscription business management offering that makes it easier to scale your success.
Membership costs:
Choose the subscription plan that works for you: $1,100 per year, $594 for 6 months, or $99 per month. Your membership gives you:

Fortune 500 contract access and compliance
Expert advisory guidance
Access to MBO industry intelligence
Relationship building with our by-admission network of like-minded practice owners
Curated members-only events and content

Low Project Billing Fee* for business management services:

Advisory guidance for key contract steps including redlining, on-boarding, and compliance
Tax and business operations check-lists and tools for optimizing business health
Ongoing expert review and advice on contracts, rates, pipeline, and profitability
Support for expense tracking, invoicing, and collections
Proprietary teaming solution to partner with other independent professionals on larger projects and expand your service capabilities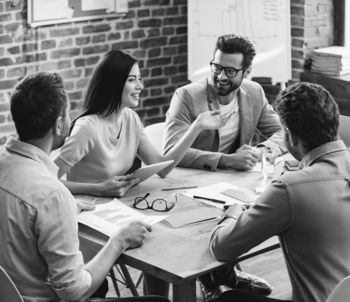 Choose the membership plan that works for you:
MBO Advantage Subscription Terms
Minimum Commitment. If subscribing monthly, you agree to a minimum Advantage service commitment of six (6) months. After the six-month period, monthly services will then be provided on a month-by-month basis unless you notify MBO of your intent to cancel the service.
Cancellation Policy. If services are canceled before your monthly anniversary date, you will be entitled to services through the end of the monthly period. No partial refunds will be given for services canceled before the end of your monthly anniversary date.
Fee Changes. If the rate for your subscription changes, we will notify you of the new amount at least 60 days in advance of the date of your next subscription payment.
Project Billings Fee. In addition to your subscription fee, MBO will charge separately for a Project Billings Fee of the total amount billed by us to your end clients. MBO will deduct Project Billing Fee from amounts paid to MBO for services provided by your end client.
*Project Billing Fee varies by MBO's Enterprise Client Program rate and contract arrangement type. In many cases, MBO's Enterprise Client will pay for the fee in its entirety.