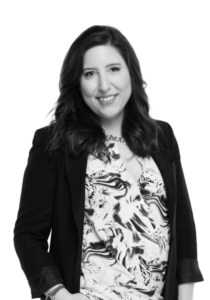 Vice President, Enteprise Marketing
I am committed to leading the next way of working by empowering organizations to understand the power and impact of the independent workforce. There is no 'one size fits all' approach, and it's critical that businesses and government understand how to best partner with and leverage our nation's 41+ million independent workers.
McLean Robbins heads MBO Partners' enterprise and corporate marketing efforts, as well as public relations and affairs. She joined the team in 2015.
McLean has a robust history of marketing and communications leadership. She previously worked in luxury hospitality for Micros eCommerce (now a division of Oracle), launched a lifestyle brand for the National Sleep Foundation, and created the first-ever digital publication for small business human resource leaders at Source Media. She has also written about luxury lifestyles and travel for more than 25 international outlets.
McLean holds an undergraduate degree in English from Wake Forest University and a Masters in Journalism from Georgetown University. She also serves as adjunct faculty in the Georgetown University School of Continuing Studies Journalism and Public Relations/Corporate Communications programs.