User Experience & Content Leader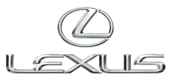 I specialize in collaborating with my clients to create innovative digital products, tell stories, and build brands. Working with Fortune 500 companies and cool startups in an agile environment, it's rewarding to strategize, develop and launch user-centric solutions that are transformative and disruptive.
An award-winning user experience, digital marketing, branding, and content creation leader, Christopher's projects include working with Amazon, Google, eBay, Nest, Ring, Northwestern Mutual, Sub-Zero and Wolf, AmFam, Lexus and more. Christopher's digital projects, social media campaigns, web sites, and brand launches have been featured in the New York Times, Wired, AdAge, USA Today and Business Insider. From content marketing to web site design, Christopher delivers his projects using agile methodology with a "customer first" focus.
When he's not creating amazing digital solutions for Fortune 500 companies and cool startups, Christopher is traveling the world and reviewing luxury hotels, restaurants, spas and luxury cars. He's the Editor and Chief Content Creator for the renown luxury and travel website Pursuitist, a contributing writer to USA Today, Business Insider, and the on-air host of Travel Tuesday on Live at 4 CBS. USA Today has named him one of the "Top 10 Luxury Travel Bloggers" — and Madison Magazine honored Christopher as one of the "Top 20 Most Influential People in Madison."
Christopher has a Master's Degree from Brandeis University and a Bachelor's Degree from Viterbo University. He was the recipient of the Viterbo University Outstanding Alumni Award for Professional Development in 2001.
User Experience Design and Research
Brand Building
Web Site Design
Content Creation
Social Media Marketing
Professional Services
Technology
Financial Services
Schedule an introductory phone meeting to determine if you'd like to
engage with Christopher as a consultant.