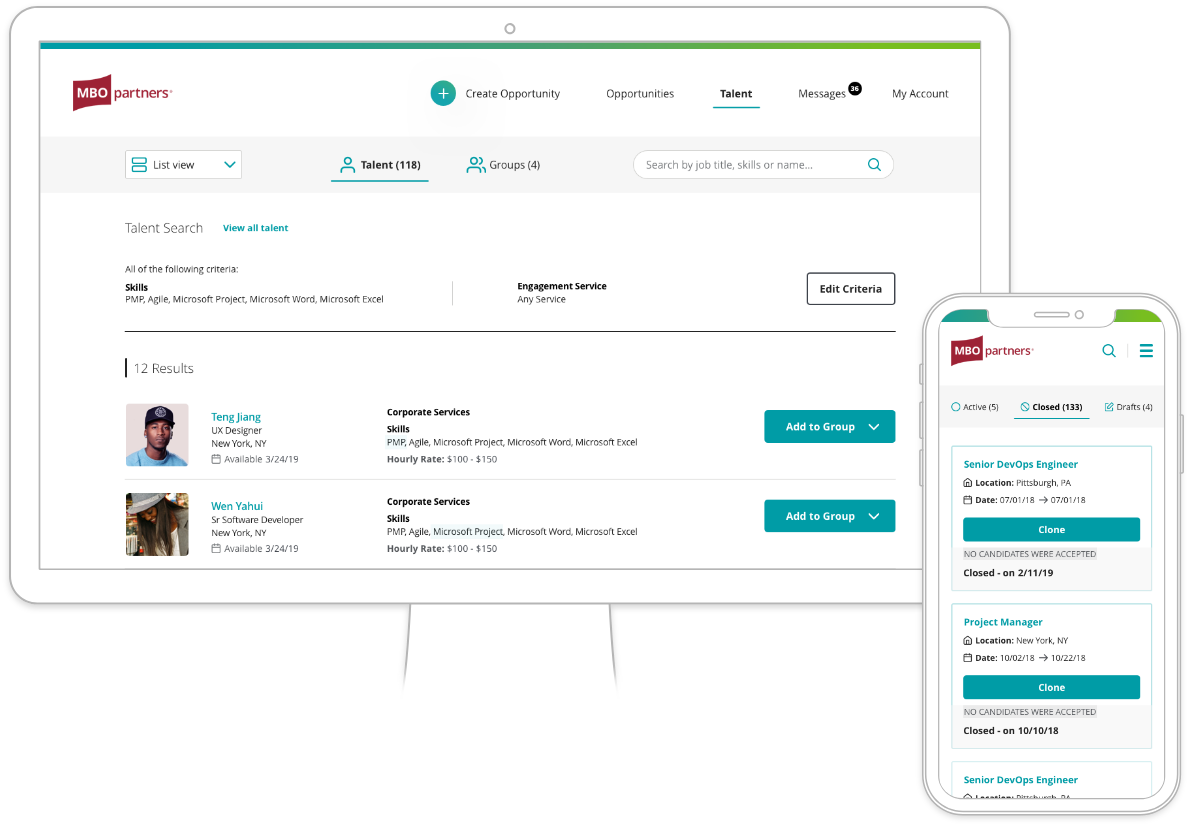 MBO's robust tools, administrative support and expert guidance set your business up for success—today and in the future.
By minimizing the tasks that divert your energy from getting ahead, we leave you with the resources and the confidence you need to achieve your goals.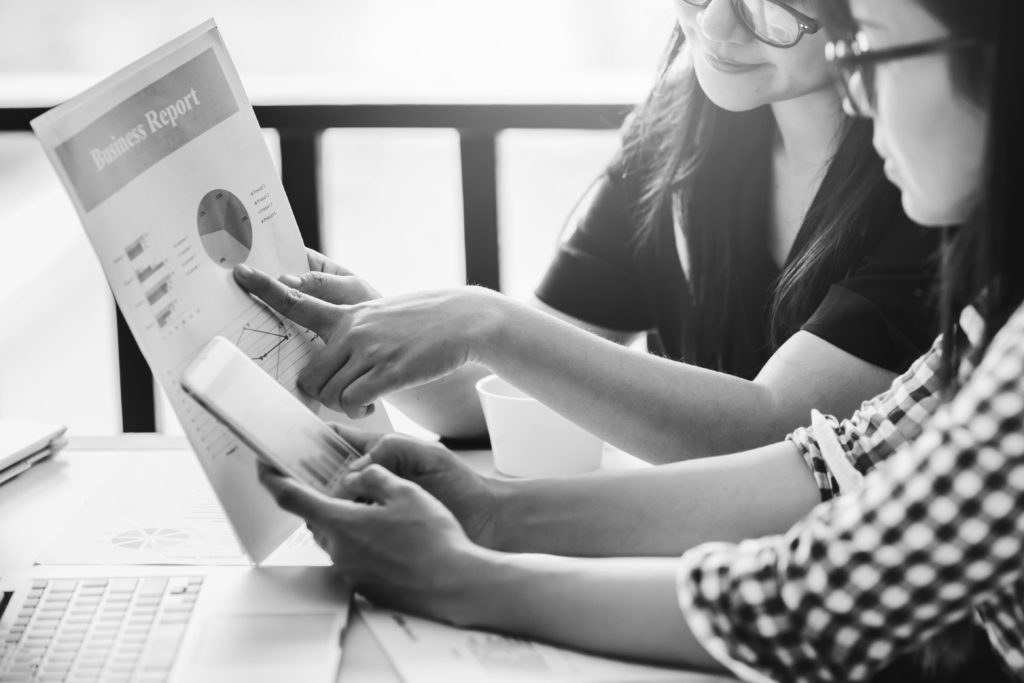 Your MBO engagement includes support with all aspects of on-boarding for our preferred clients, including necessary business structure set up, background screening and assistance with completing requirements.
Take advantage of streamlined and more transparent processes that reduce the effort required to get to work on enterprise client projects.
Through the MBO marketplace, you'll get exclusive access to new projects and client managers at leading companies.
Here, you can build your business by expanding your opportunities, gaining access to top companies and projects often not available elsewhere, further helping you to stand out from the competition.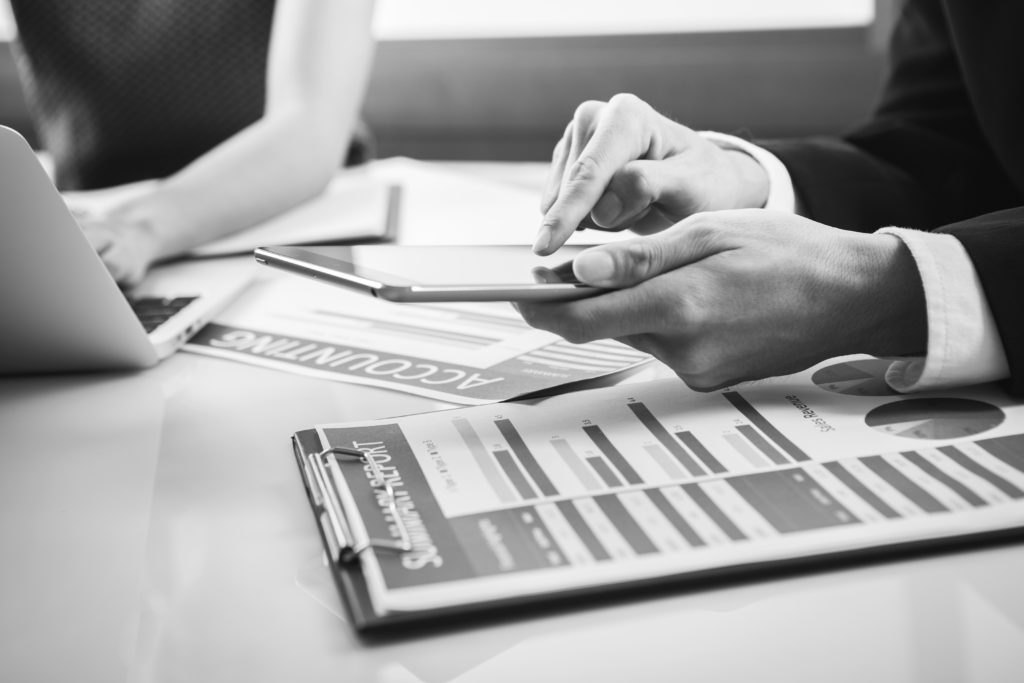 Minimize Administrative Tasks
MBO clients working on enterprise projects get administrative tools and support for everything from submitting time and expenses and managing payments to maintaining your business structure and preparing your tax materials.
Offload repetitive, routine tasks to our skilled administrative staff so you can operate your business with greater ease and efficiency to gain more business advantage.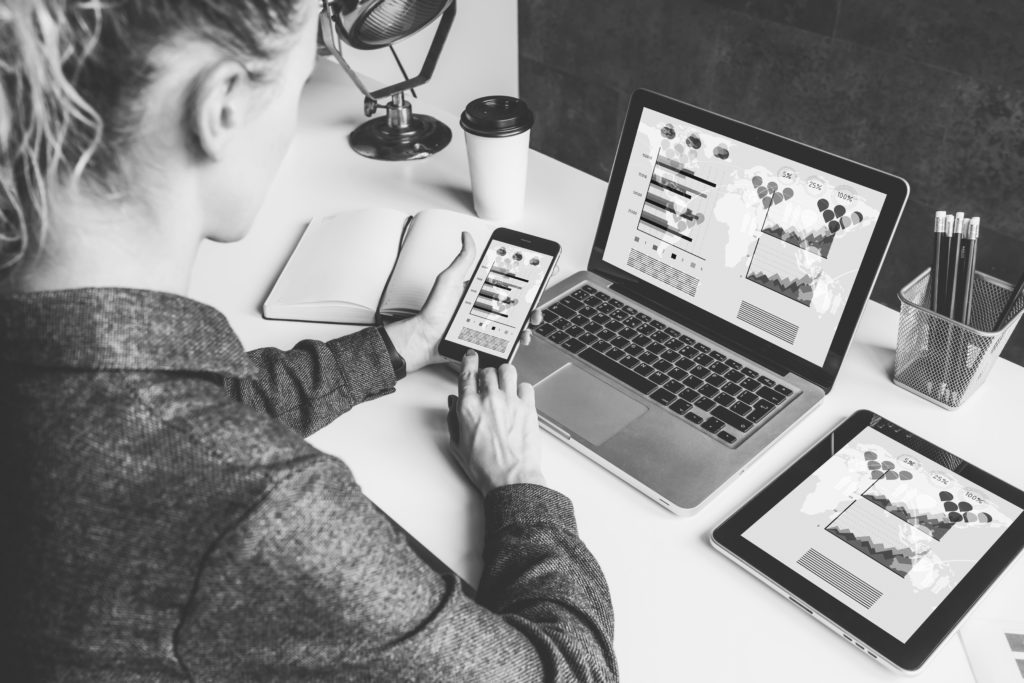 Foster Financial Well-Being
Take full advantage of tax and business guidance as well as benefits that are not typically available to independent professionals, from shorter payroll periods and business structure advice to health insurance at corporate group rates.
Receive information designed specifically for independent professionals, helping you strengthen your business and ensure its overall health.