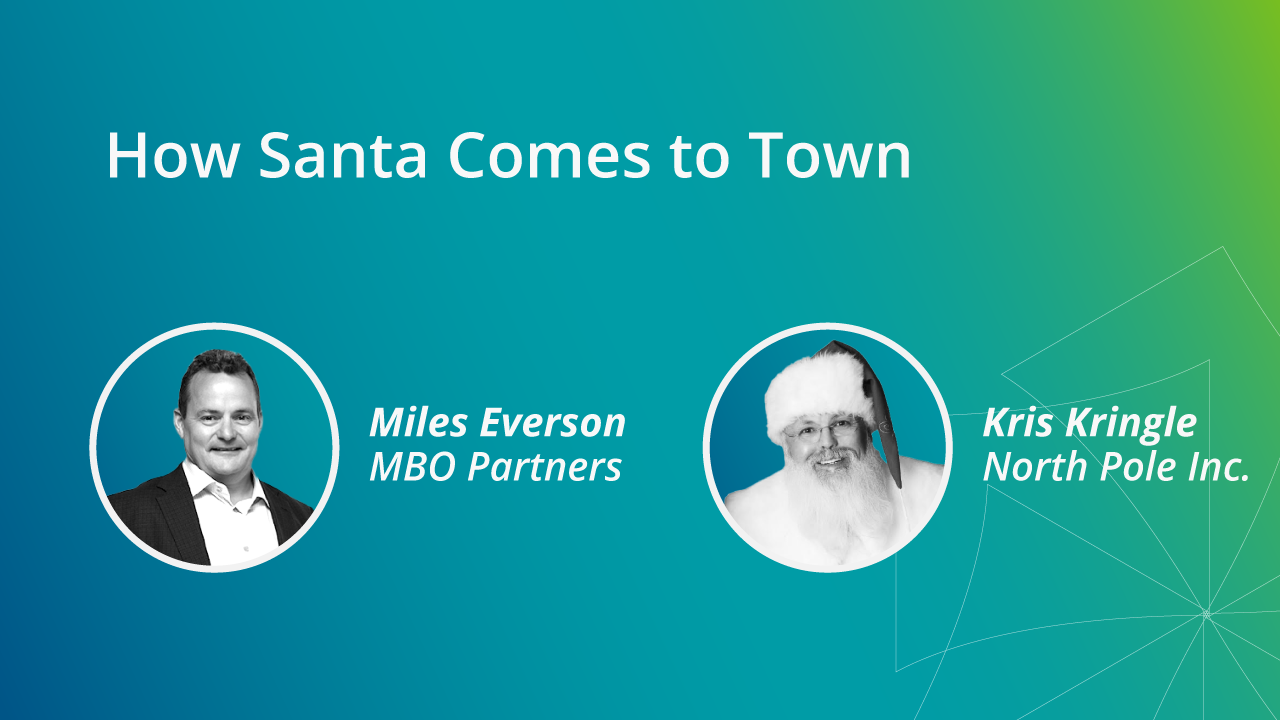 Moderator: 
Miles Everson, CEO, MBO Partners
Featured Speakers:
Kris Kringle, Santa Claus, North Pole Inc.
Ever wonder how the man in the big red suit can get it all done? From managing his North Pole Factory, to employing thousands of elves and reindeer, and making sure he delivers all his promised gifts to millions of children, Santa has the independent business gig down to a science. And now he's shared his secrets on how you too can be successful and jolly running your own business.
During our exclusive MBO holiday event, CEO, Miles Everson, interviewed Santa to find out what it's been like to be a successful independent business owner for hundreds of years.
During this session, you'll gain insights and holiday cheer on:
Santa's top tips for those starting their independent business
How to manage and maintain your brand's image
Why focusing on healthy client relationships is key to success
Are you interested in attending our next event? Click here to view our upcoming events.