MBO CORPORATE HQ

Austin, Texas
Hill Country Galleria,
Building B
13301 Galleria Circle
Suite B-250
Bee Cave, TX 78739

For Information:
P: 1-800-220-0469
E: info@mbopartners.com
Customer Support and General Inquiries:

P: 1-703-793-6000
F: 1-703-793-6070

Referred by a Client?

Visit the Client Referred page

Referred by a Friend?

Visit the Referrals page
We'd love to hear from you
For more than 20 years, MBO Partners has been delivering solutions that make it safer and easier for enterprise organizations and independent professionals to work together. To learn more, fill out the form and a member of our team will be in touch promptly.

Independent Workforce Resources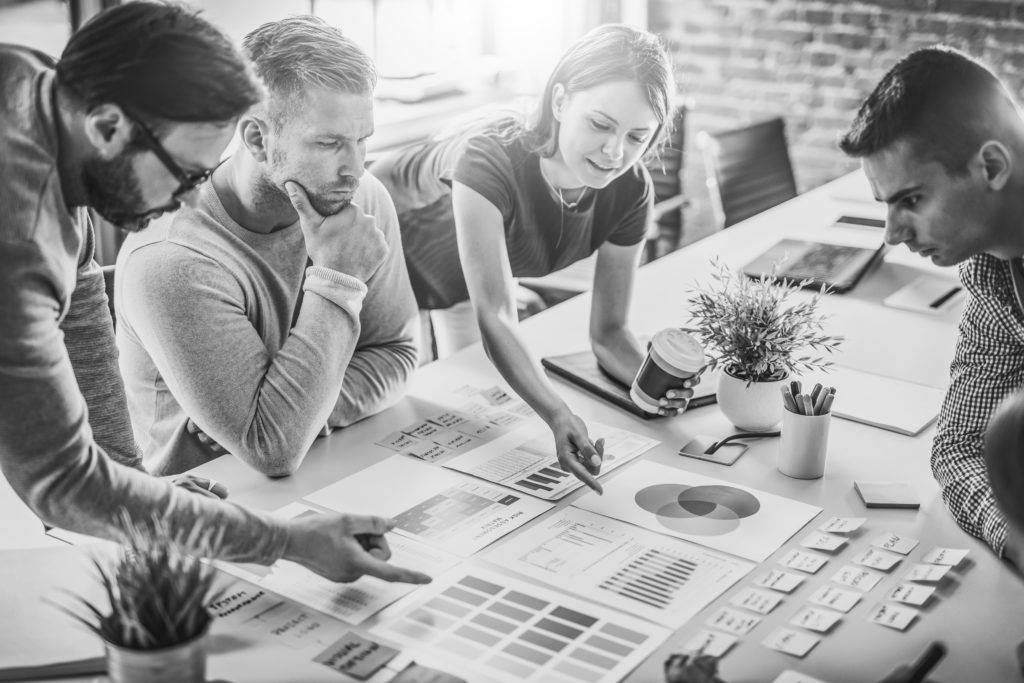 Communication, clarity, and honesty are three key components to a successful project. These qualities build respect, trust, and confidence between employers and employees, and the same principles can be applied to developing a strong client-contractor relationship. Establish a successful relationship with your contingent workforce with these five tips.
1. Review Your Objectives Before Starting Work
A successful client-contractor relationship begins at the start, with a clear Request for Proposal (RFP). An RFP shouldn't be long or overly complex; aim to clearly present your specific project needs by outlining specifications and requirements.
Before drafting an RFP, be sure to conduct a thorough internal needs assessment with all relevant stakeholders so no surprises or additional requirements show up later on. Your RFP should clearly define the scope of the project, but not be so specific that it would prevent a prospective independent professional from being able to propose a creative solution to your problem.
2. Engage the Right Talent for Your Needs
When reviewing responses to your RFP, consider the ability of each independent professional to perform the necessary project requirements. You want to make sure the person you choose to engage has the knowledge, expertise, and resources needed to complete the job.
It's also important to think about the solution they propose. Is it realistic based on your budget and current operating procedures? Once you've identified a few possible candidates, consider conducting in-person interviews and taking a look at samples of work in order to make sure you have the right fit for your project.
3. Use a Contract to Define Your Business Relationship
Once you've found the right independent professional for your project, you'll want to define your business relationship with a contract. A service contract is a binding agreement between you and the independent professional you're engaging that outlines specifications such as a start and end date for the work, as well as procedural and operational requirements. This is a good opportunity for you and the independent professional you're working with to sit down and discuss resources, restrictions, and terms of your engagement.
4. Use a Scope of Work (SOW) to Establish Rights and Responsibilities
The Scope of Work (SOW) is an essential part of the service contract. A SOW defines tactical and functional requirements of the project. It outlines what the independent professional is and is not responsible for, provides detailed timelines and milestones for deliverables, and sets expectations for a completed product. A well-defined SOW protects both your business as well as the independent contractor by establishing rights and responsibilities of both parties and limiting liability.
When discussing and writing a SOW, be sure to include responsibilities on your end such as background resource materials that may need to be provided, access to systems and data if applicable, and reasonable timelines for review periods. Keep in mind that there are a lot of shared responsibilities between you and the independent professional that need to be discussed and written down in order to successfully complete a project. A SOW sets the foundation for good communication, so take time to discuss details and define a SOW that will work for both you and the independent professional.
5. Starting Small to Find the Right Candidates
If possible, start by evaluating independent contractors on smaller projects before committing to larger ones. This way, you can get an idea of their working style and communication methods that work best. Finding the right independent contractor for your business needs can take time. It's worth working through a few smaller projects to find the right candidate who not only has the skills and talent you need, but who also operates well with your work style.
Do you have more questions about how to best engage independent professionals for your business? Contact us today.