Leading the next way of working
We keep you on the forefront of the independent economy.
At MBO Partners, our mission is to make it easier for enterprise organizations and top independent professionals to work together. For more than 20 years, we've been leading the charge to keep the independent economy moving forward, building a unique, dual-sided ecosystem comprising many of the world's most prominent companies and in-demand professionals.
MBO has always been committed to advancing the next way of working, and we are far from done. We'll continue to drive change on the ground, delivering innovative solutions that enable both organizations and talent to thrive in a constantly evolving workplace.
MBO Partners has been named a "One to Watch" by SpendMatters magazine for three years running.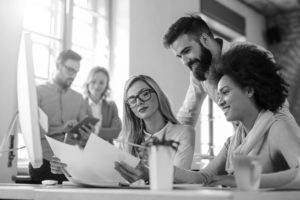 MBO is the preferred independent talent provider to the federal government and more than 30 Fortune 100 companies.
Founder & Chief Executive Officer
MBO's founder, Gene Zaino, is a prominent thought leader on the independent workforce, and regularly contributes as an expert resource to publications and legislative groups.
"The MBO business managers are the envy of everybody at my client company. Over the past five years, I have been blessed with a series of very smart, talented, and dedicated business managers, even by MBO's high standards of service."
- Glenn Harned, CEO, GMH Associates
The Big Problem with the So-Called 'Digital Nomad' Life in Bali
June 10, 2019
In the past two decades, the number of people who identify as 'digital nomads' has grown exponentially. Citing data from the MBO Partners' 2018 State of Independence report, this article...
Independent Professionals Feel More Financially Secure Than Ever, According to MBO's 2019 State of Independence Report
June 18, 2019
INDEPENDENT PROFESSIONALS FEEL MORE FINANCIALLY SECURE THAN EVER, ACCORDING TO MBO'S 2019 STATE OF INDEPENDENCE REPORT Independent Millennials Report Confidence in Career Path, Continue Growing as an Economic Powerhouse HERNDON,...