From Great Resignation to Great Realization
Preview key data from our soon-to-release State of Independence report, the world's longest and deepest research on the subject of the independent workforce. Dive into the brief and press release, read last year's report, peruse an interactive look at key trends, or meet some of the 51 million Americans who choose this lifestyle in our "Independents Across America" series.
Read the 2021 State of Independence Preview Report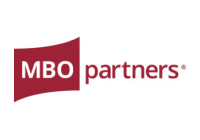 Read the press release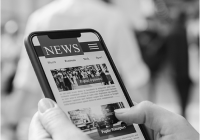 See what the press is saying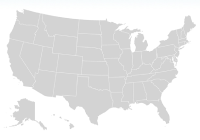 Meet Real Independents Across America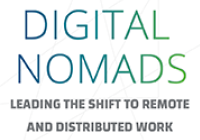 Learn about digital nomads, a key subset of the independent workforce
Our 11 years of research provide independent workforce have given us unmatched insight and expertise into the trends, behaviors, and needs of this entrepreneurial sector of the American workforce. These key trends preview insights from the upcoming State of Independence in America report.
Independence Surges in the Wake of COVID-19

As the pandemic fades, many Americans are rethinking what work means to them and how they want to define their lives. People pursue independent work for different reasons: to achieve better work/life balance, find work that interests them more, discover purposeful work that fits their values, and more. 

But one thing is clear: independent work is popular and viable, with growth of 34% year over year. 
The Changing Face of Independence

New independent workers-those who started their businesses in the past year-share many similarities with those working independently longer.

But there are two key differences: on average new independent workers are younger (68% of new independents are Millennial and Gen Z). New entrants are also more likely (55%) to be female. 
73% of those who started working as part-time independents in the last year cited supplementing their income as a reason for becoming independent

Despite the reopening of the economy, about 6 million fewer Americans are employed today than before the pandemic and millions more have seen their hours reduced by their employer. This has resulted in more people becoming independent workers to replace lost income.
Independent by Choice

Many of those quitting full-time work are drawn to independent work by the work/life flexibility, autonomy, and control it provides.
About two-thirds (68%) of full-time independent workers say that working independently is more secure than having a traditional job

As reflected in the survey data, a growing share of traditional job holders agree. In 2021, 29% of traditional jobholders said working independently is less risky than having a traditional job, vs. just 19% in 2019. 
It's Easier Than Ever to Go Independent

Online platforms and marketplaces have made it easier and cheaper for independent workers to start their businesses and find customers. Among those who began as independent workers over the prior year, 40% report using online talent and product marketplaces to find new customers, up from 27% in 2020.
Satisfied & Secure

Independents consistently report that they are healthier and happier being their own boss.  
Interest in Independence Continues to Grow

50% cite the ability to "feel more secure steering my own destiny" as a top reason to become independent.

When looking forward, the data shows that more people say they "definitely" or "probably" will become independent, with 17% of non-independents saying so, up from 16% in 2020.
Sign up to be notified when the full 2021 State of Independence Report is available
Learn about our Independents Across America
We have asked dozens of independents across America to share what they do, why they do it, and what being independent means to them. Hear their stories. 
Download the MBO Partners State of Independence in America 2021 Report