As the independent talent market has evolved, so has MBO, not only in name but in the services, expertise, and tools offered to its talent and enterprise clients.  MBO is the leading platform for independent workforce management. Our solutions provide enterprises and top talent with the tools, technology, and expertise to work safer and easier together.
The Evolution of the MBO logo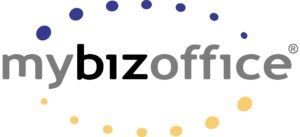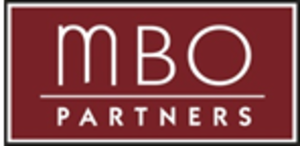 MBO's History at a Glance
America's First Platform for Independent Professionals
We started in 1996 as America's Work Exchange, a start-up platform to enable the independent consulting workforce. Our founder, Gene Zaino, believed passionately in empowering the next way of working and making it easy for self-employed workers to start, run, and grow independent businesses. 
Acquisitions Abound
Like any growing company, we grew through a combination of new clients and acquisitions. In 1996, we acquired Software Resources of New Jersey, Inc., and merged into The Netplex Group, a name appropriate for our pre "dot com era" services and platform. 
During this period, we went through a few iterations, including an acquisition by the DC-based CompuServ Systems, Inc., and a stint as a public organization traded on the NASDAQ. 
Staying True to Our Mission
Founder Gene took the organization private in a management buyout in 2003, and rebranded the organization to MyBizOffice, Inc. 
During this period, MyBizOffice developed its proprietary online technology system providing benefits and support services to consultants and independent contractors, including tax processing, payroll, group benefits, and more that would become the cornerstone of its business model. 
Getting on the GSA
In 2003, MyBizOffice became a qualified General Services Administration (GSA) supplier to the federal government. Today, we still proudly consider federal clients some of our most important and influential.
Expanding to Enterprise
During the mid-2000s, the company began serving organizations that engage independent workers, in addition to the workers themselves. 
A Modern Rebrand
In 2008, MyBizOffice rebranded as MBO Partners to better reflect the dual-sided nature of our platform.
(See press release)
State of Independence in America
In 2011, we launched The State of Independence, the country's first large-scale look at the independent workforce in size, sentiments, and trends. Today, this report (and subsequent thought leadership) have been cited by the government, major private institutions, and all major media outlets. The report is regarded as the deepest dive into the available independent workforce. Today, we cover data not just on independents (now 64.6 million strong) but also on digital nomads and the creator economy.
A New Talent Marketplace
In 2015, we launched MBO Connect, a new marketplace for independents and enterprises. One of the first proper direct sourcing platforms, MBO Connect (today, known simply as "marketplace"), was designed to let enterprises engage, scale, and manage work with high-end independent talent and develop ongoing relationships with "known" talent to the organization.
Miles Everson Becomes CEO
Miles Everson joined MBO Partners in 2019 as Chief Executive Officer.
Most recently, Everson served as Global Advisory and Consulting CEO for Pricewaterhouse Coopers, LLP (PwC), leading the company's Asia Pacific Americas Advisory and Consulting businesses.
He had worked alongside MBO for many years and was instrumental in launching the PwC Talent Exchange, a direct sourcing platform powered by MBO technology. 
Founder Gene Zaino still retains an active role in the organization as a board member. 
An Open Innovation Boom: MindSumo
In mid 2020, MBO acquired leading open innovation platform MindSumo, which today has more than 1 million Gen Z and Millennial problem solvers on its platform. They compete in regular "challenges" to help organizations innovate. 
This ensured the MBO platform was fully "end to end," offering organizations the ability to complete projects from idea through to execution using independents on its platform. 
Investment from the Largest Names in Technology
In late 2022, MBO received a significant growth investment from Emerald Lake Capital, with lead investor ICONIQ, a top name in technology investing.
This growth funding will empower the organization to continue on its aggressive growth trajectory and further investment into its platform infrastructure.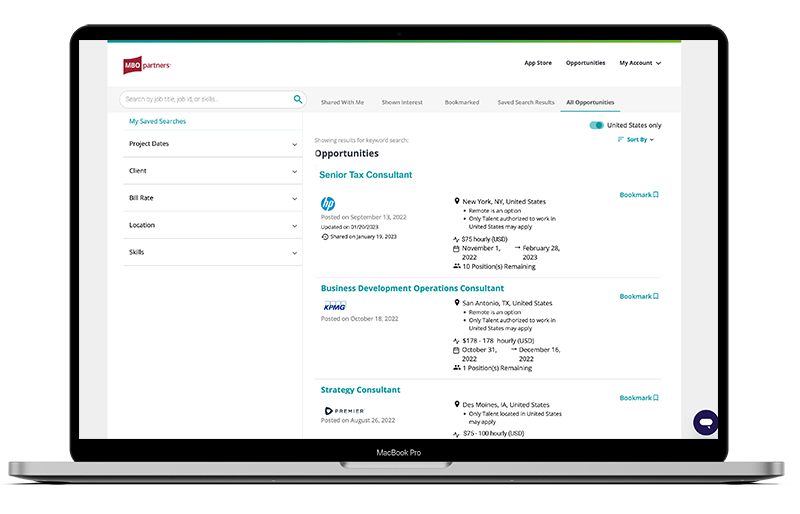 Today, MBO Partners is the leading independent workforce management platform in the market, offering flexible service engagement, scalable workforce program management, and workforce optimization programs.