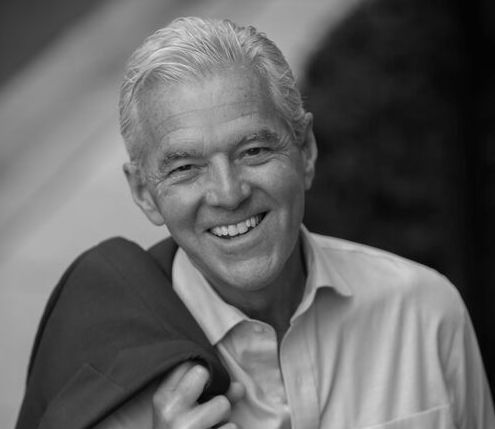 James Rosebush
CEO, Growth Strategy, Inc.
Winning Your Audience: Expert Tips
to Improve Your Public Speaking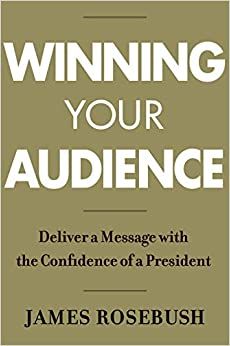 Join James Rosebush, eminent leader, advisor, and speaker, in a fast-paced masterclass to improve your public speaking abilities. James will share what he's learned about speaking throughout his storied career, including as an advisor in the Reagan White House and serving as Mrs. Reagan's longest-tenured Chief of Staff.
He's also the bestselling author of three books, including his most recent: Winning Your Audience: Deliver a Message with the Confidence of a President.
In this masterclass, you'll learn:
Tips to improve your public speaking
How to connect with and win over your audience
What to do and, maybe more importantly, what NOT to do when public speaking
How to overcome fear and anxiety when speaking to groups of people
Feel free to come with questions, as there will be time reserved at the end for Q&A.
James Rosebush is a widely recognized leader in building and growing corporate, family office, and philanthropic organizations as well as serving as an advisor to families on the complex issues of wealth management. As a White House advisor, James was President Ronald Reagan's "point man" on philanthropy and public-private partnerships. Mr. Rosebush was also the longest-serving Chief of Staff to First Lady Nancy Reagan.
He recently published his third book and #1 best-seller in the public speaking category, Winning Your Audience: Deliver a Message with the Confidence of a President. This follows his bestseller True Reagan: What Made Ronald Reagan Great and Why It Matters, a rare insight into the fortieth president's mysterious character as Rosebush discerned it from his years of working for him.
Mr. Rosebush is a frequently requested public speaker, presenting to various audiences and the media on leadership, politics, philanthropy, and the Reagans. His weekly columns on leadership and public speaking appear on BusinessInsider.com and Real Leaders Magazine. He co-created Deal Ring, a platform to train investment managers to make the perfect pitch and compete successfully for investment dollars. He also coaches business leaders to become impact speakers through www.impactspeakercoach.com.
He earned an MA degree in Public Affairs from Boston University and a BA in Business from The Principia College. A native of Flint, Michigan, Mr. Rosebush resides in Washington, DC area with his wife of forty-six years, the former Nancy Paull. They have two grown daughters and six grandchildren.