Paycheck Protection Program Update:
The Covid Relief Bill signed into law December 27, 2020 provides an additional $284.5 billion in funding for the Paycheck Protection Program (PPP).
MBO Partners has partnered with TransPecos Banks, a Texas state savings bank headquartered in San Antonio, to be a preferred partner for MBO members to obtain First and Second draw Paycheck Protection Program (PPP) loans.
We look forward to helping both our independent professional community more broadly access these important funds so they can continue to have the freedom to do the work they love, the way they want.
The new legislation makes the following funding available through the Paycheck Protection Program.
Other loan providers have also begun accepting applications. Because funding the time period is limited, we've provided a suggested partner link to streamline your application.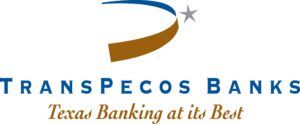 The "First Draw" PPP loan is open to businesses with 500 or fewer employees that have not previously received a PPP loan. They can apply to borrow up to 2.5 times average monthly payroll. Eligibility requirements apply.
The "second draw" loans are available to businesses who already used the full amount of their first PPP loan for permitted purposes and can demonstrate at least a 25 percent reduction in gross receipts in the first, second, third, or fourth quarter of 2020 relative to the same 2019 quarter or for calendar year 2020 as compared to calendar year 2019. Special rules apply for a business formed in 2020.
You can use TransPecos for a second draw loan regardless of where you pursued your first draw; you'll need your 10-digit SBA/E-Tran number from your first PPP loan to complete this application.
The PPP loan has a five year term with a 1% fixed interest rate. There are no fees, and no personal guarantee or collateral required.
Borrow up to 2.5 times your average monthly payroll expenses.
Payments will be deferred in accordance with SBA guidelines.
Up to 100% of the total loan amount and accrued interest can be forgiven if used for eligible, approved expenses.
*Terms and conditions apply. Loan subject to Lender Approval and SBA eligibility and approval criteria under the Paycheck Protection Program.
Need additional information?
For the most current information on the status of your pending PPP loan application or pending PPP forgiveness application, you'll need to contact TransPecos directly, or click here.
For questions regarding the application process, overall eligibility for the PPP program, or the status of your pending application, please contact TransPecos at ppp@transpecosbanks.com. For specific issues relating to your MBO account, please reach out to your client care team or your business manager.
IMPORTANT NOTE: The SBA continues to produce new and revised guidance on the Paycheck Protection Program. The information on this web page is provided to assist in generally understanding the PPP loan program. MBO Partners is not a provider of legal or financial advice.
When applying for a loan, remember that eligibility and loan forgiveness are not automatic, so be sure to discuss this with your preferred lender, tax, and legal advisors.