Get to Know Your Engagement Service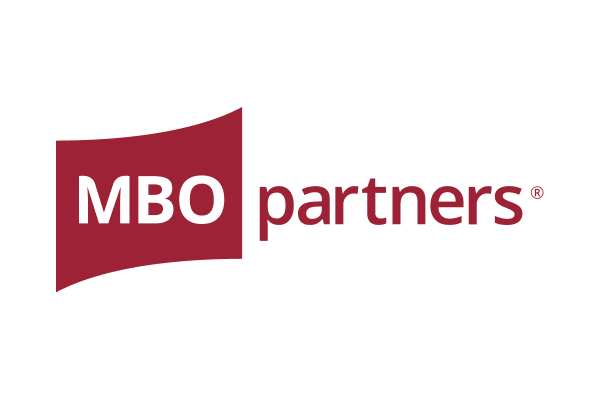 Salesforce has selected MBO Partners to be your engagement and payment provider. That means that you will work "through" MBO as you complete your Salesforce assignment.
When you enroll in Business Services, we engage you on a W-2 basis and provide the support and white-glove service befitting a true independent professional. Please see below for important information about Business Services.
General information
Through Business Services, you can combine the entrepreneurialism and profit potential of career independence with the security, benefits, and compliance status of W-2 employment. Service features include timesheet and expense administration, client billing and collections, automatic payroll tax withholding, direct deposit, access to an online financial dashboard (your MBO "Business Center"), and the ability to build and manage contractor teams.
Expense reimbursement
MBO offers Business Services Associates a pre-tax out-of-pocket business expense reimbursement program with an annual limit of up to $5,000. (Please review our reimbursement policy and lists of eligible business expenses.) You may also participate in a medical expense HSA program through which you can pay for your out-of-pocket medical expenses on a pre-tax basis.
Benefits
Business Services Associates have access to a wide variety of group benefit plans, all of which are optional. Click here for detailed benefits information or learn about the MBO retirement savings program.
And don't forget, you can continue to work through MBO even as you move from contract to contract and client to client.
Net Cash Estimate
Attached is the net cash estimate we worked on during our call. Please review it carefully. If you would like, I'd be happy to explain it in detail or generate a new one if any of your financial characteristics (including expenses) have changed.
Background Screening
You will soon receive an email from Sterling Infosystems, Salesforce's screening vendor, with instructions for completing a Salesforce-required background screening. (You may wish to add sterlinginfosystems.com to your email system's safe senders list.) Salesforce is covering the screening's cost for you. Please complete the screening quickly so you can begin your project as soon as possible.
Program Fee
Salesforce is covering the program fee for you. While MBO collects a program fee as you work (4.5% of your billings), Salesforce is increasing your negotiated bill rate to accommodate for the fee.
There is a program fee associated with your Salesforce engagement. MBO collects a program fee (4.5% of your billings) as you work.
Payment Terms
As per contractual payment terms, Salesforce pays MBO within 14 days of invoicing. Based on these terms, and accommodating for payment processing, you will receive your funds approximately 17 and 27 days after invoicing. (Assumes Salesforce pays MBO within its payment terms.)  As we discussed during our consultation call, MBO pays you after Salesforce pays us for your services. Due to Salesforce's payment terms, you will typically receive your payment about 17 to 27 days after your manager approves your time for a given period. Remember, failure to submit time by the deadline above will result in payment delays.
Entering Your Time, Milestone, and Client-Billable Expenses
As you work, you are responsible for submitting your time, milestones, and expenses into your MBO Business Center in accordance with your Statement of Work with Salesforce (instructions: time and expenses, milestones). Be sure to submit your entries by each Sunday for the previous week's work.
Submitting Expenses That Are Not Billable to Salesforce
You may submit out-of-pocket business expenses – those not billable back to Salesforce – as you incur them (up to the annual allowance you specified when you set up your expense plan). Once MBO approves an expense, we deduct it from your Gross Wages so you gain the associated tax benefit in the next paycheck, without waiting until tax time. (It's the same tax impact as itemizing expenses on a Schedule C, only faster and easier.)
Use your MBO Business Center to submit non-billable expenses and associated receipts. Here are links to a list of allowable business expenses and our Reimbursable Expense Policy.
Submitting Medical Expenses
Because you have established an HSA account to help pay for medical expenses on a pre-tax basis, you may submit all out-of-pocket medical expenses through WageWorks. For full details on how the HSA works, visit the MBO Business Services HSA page.
Ongoing Support
If you have any questions or concerns about your engagement with Salesforce, MBO is here to help. Contact your primary point of contact at any time and he or she would be happy to provide unlimited phone and email support while you work on your assignment.
Learn more about the MBO Platform
For Independent Professionals
Start, run, and grow your independent business with MBO
Find, manage and retain top-tier independent talent