WORKFORCE OPTIMIZATION (WFO)
Adopt a Modern Business Model with a
Balanced, Optimized Workforce
Build a long-term strategy that achieves
full workforce optimization
Let agility drive strategic outcomes
Leverage MBO's platform to build a flexible, blended workforce. Lower costs by 15-50% per engagement with a strategy that increasingly incorporates independent talent into your workforce mix.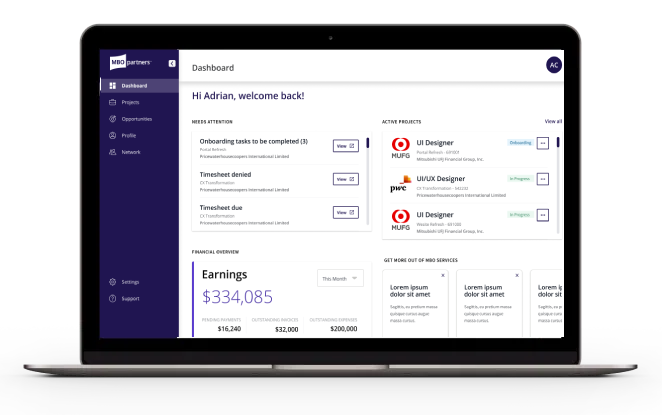 Independent professional labor makes up 28% of top enterprise organizations' labor base, with expected growth of 20% by 2023.
MBO marketplace study 2021
Create an optimized workforce with a
customized solution built for scale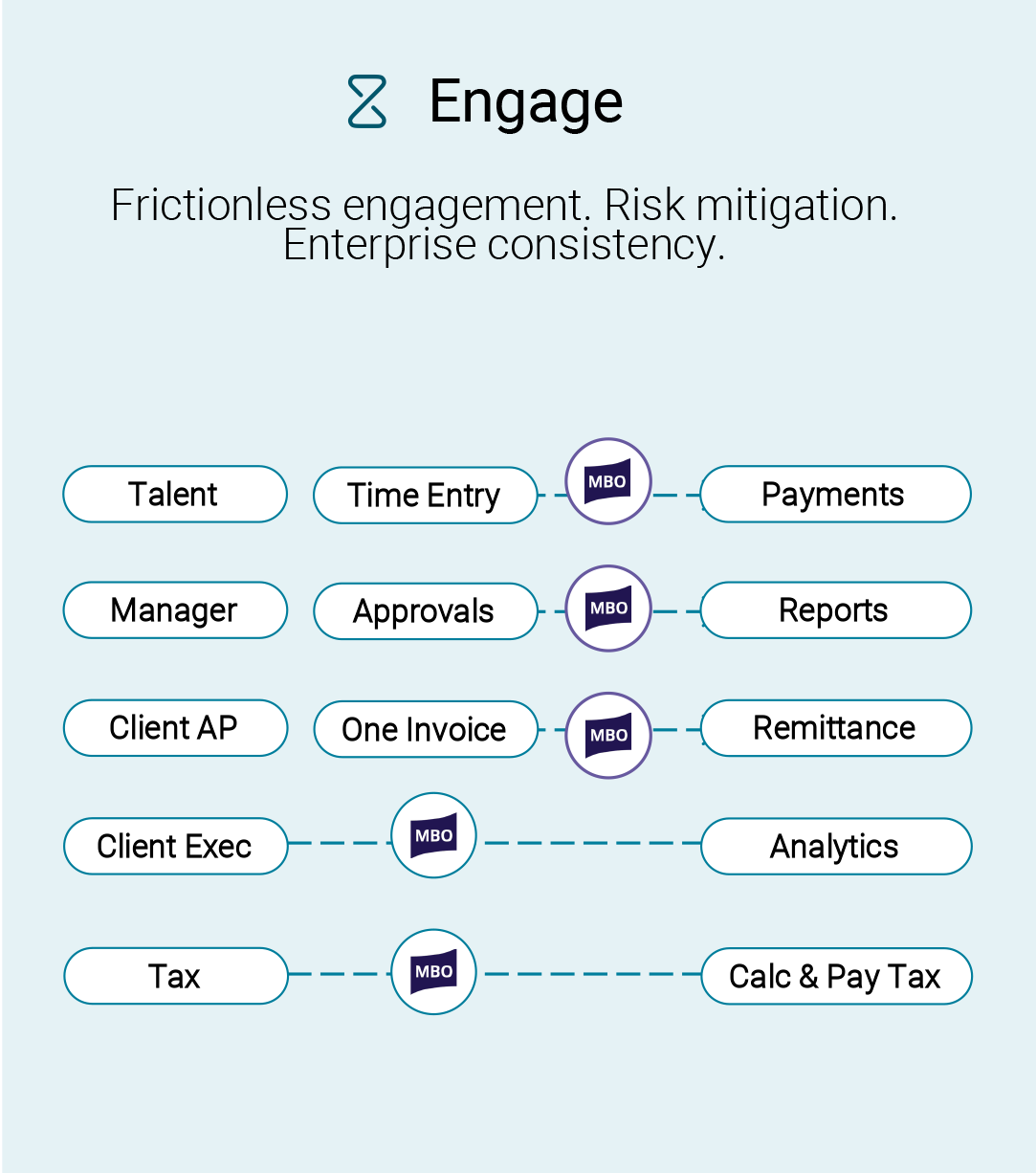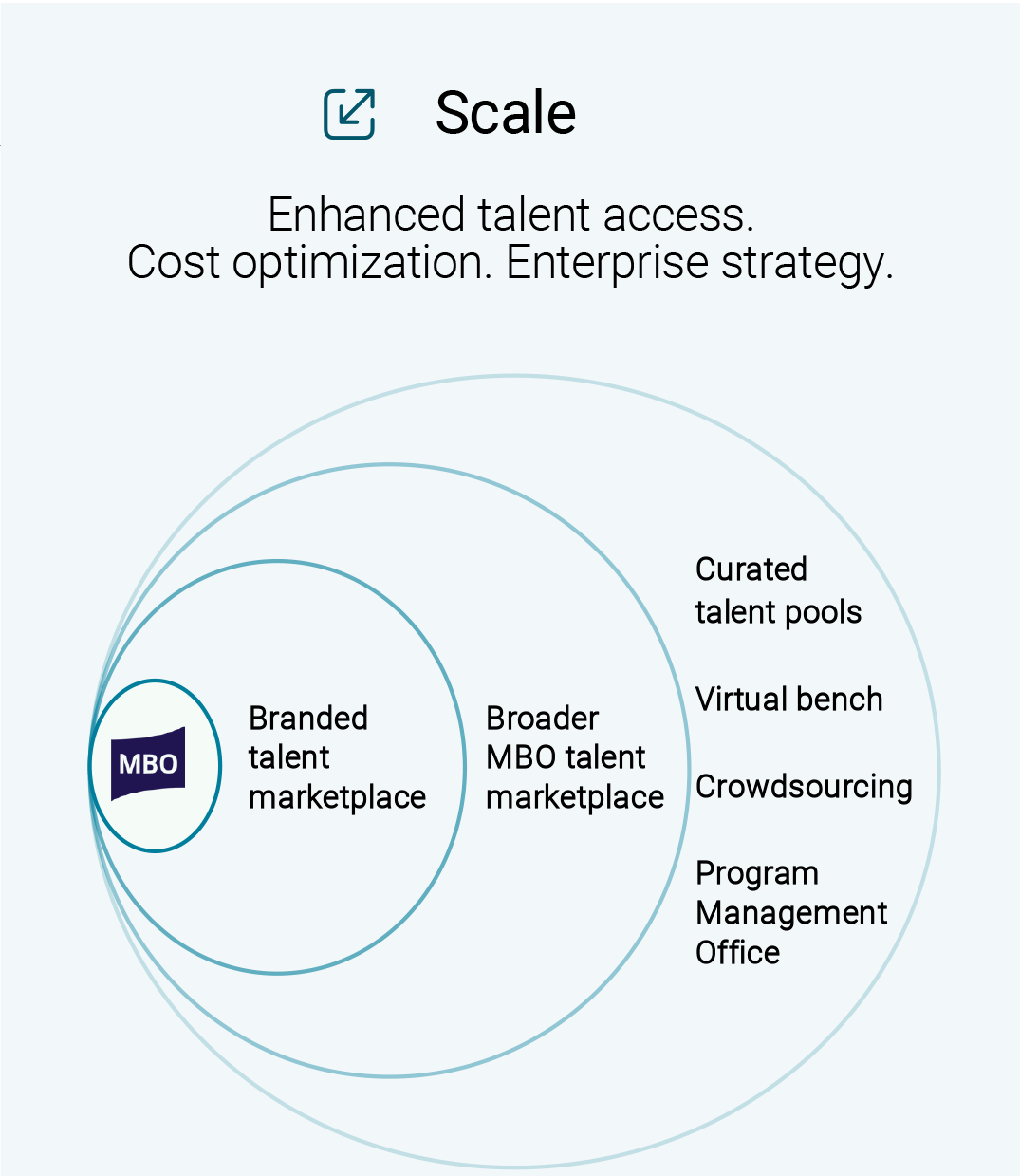 MBO's suite of solutions meets your current and future needs
Trusted by the world's leading companies
Companies large and small from every industry are achieving success using MBO's direct sourcing platform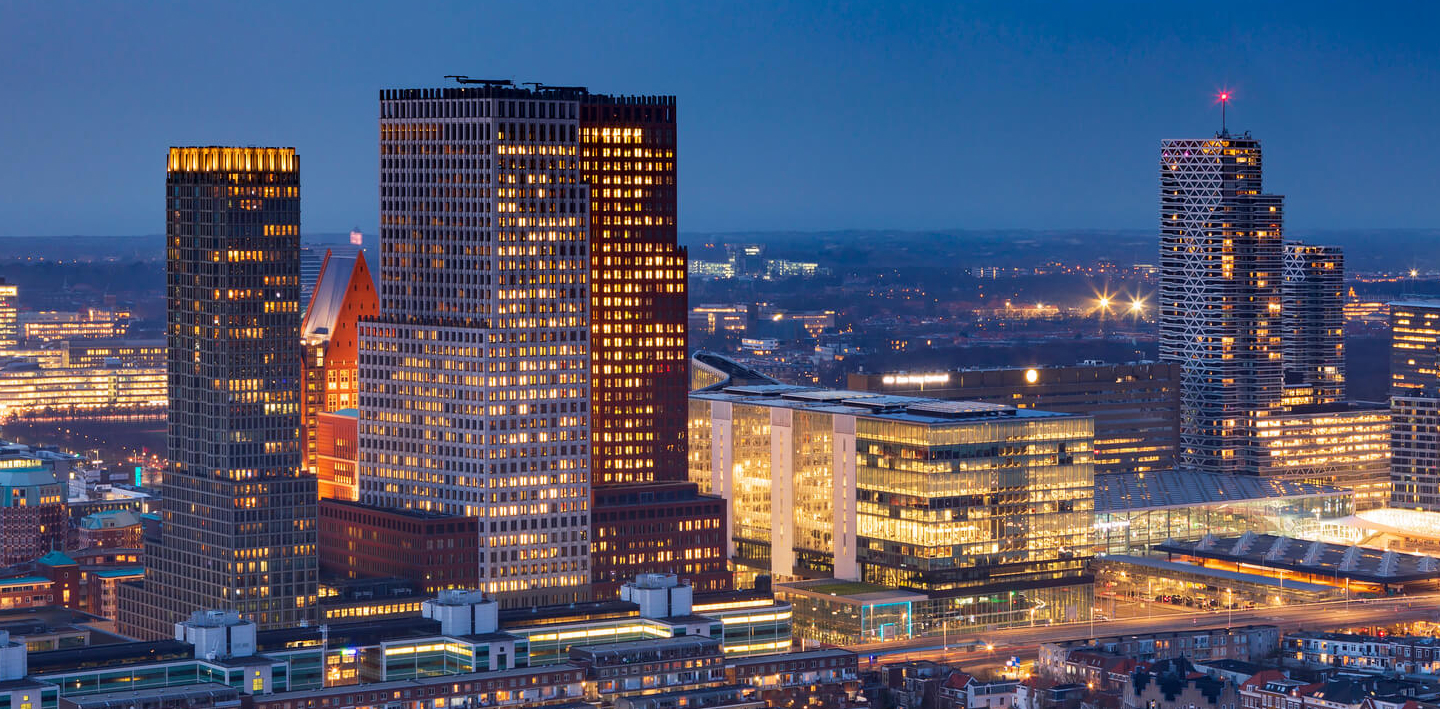 WORKFORCE OPTIMIZATION
A global management and information technology consulting firm needed assistance with proposal support and contract administration for their independent workforce. Their previous methods of independent contractor engagement and management were tedious and required various workarounds to engage independent contractors who were deemed non-compliant. Further, the consulting firm needed to revamp their internal compliance review process and streamline their overall engagement method.
Let's talk talent strategy
Reach out to our workforce experts to discuss your business needs
VERTICAL LEAD
Dawnette Cooke
Consumer Goods & Services and Financial Services
VERTICAL LEAD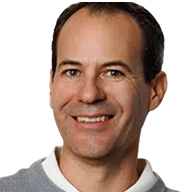 John Devlin
Federal/Government
VERTICAL LEAD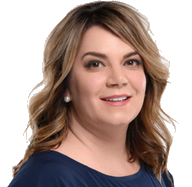 Holly Kehrer
Professional Services
INDUSTRY LEAD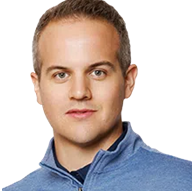 Kristian Rayner
Enterprise Sales
VERTICAL LEAD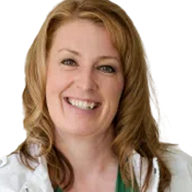 Cori McKee
Healthcare and Technology/SaaS