Workforce Optimization:
Transform the Way Work Gets Done
A Targeted Consulting Engagement
Talent Optimization is Within Your Reach
MBO Partners, the long-time force behind the most advanced non-employee labor strategies, is your doorway to the power and potential of the independent workforce. Through MBO's Workforce Optimization Consulting offering, you can transform how your business gets work done—in under two months.
Businesses that embrace the dynamics and demographics of an increasingly independent labor force will be poised to succeed in the coming decade and beyond. With help from MBO Partners, these businesses will revisualize jobs as projects, and align their labor force via a strategic mix of full-time, independent, and offshore talent. MBO offers an exclusive short term consulting engagement and deliverable playbook to help organizations succeed in the next way of working.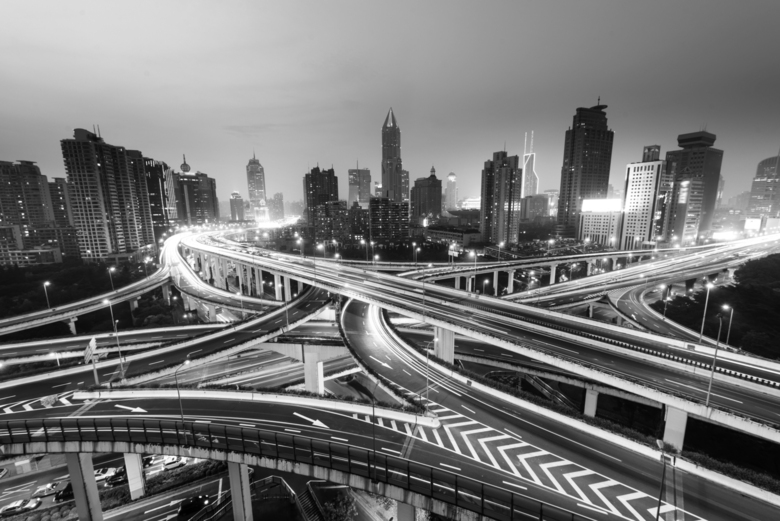 Rightsize Your Independent Workforce
This unique consulting approach may be the single most important step you can take to outpace your competition in the race toward true corporate agility in the wake of COVID-19. This offering explores all aspects of your business's culture, processes, technologies, governance, and expectations. We then produce a detailed report that outlines your economic goals, recommends the best ways to expand your talent pool, reviews valuation enhancement opportunities, offers a change management roadmap, and more.
Rebalance to Enable a Modern Business Model
5,000 TOTAL WORKERS
(EMPLOYEES AND NON-EMPLOYEES)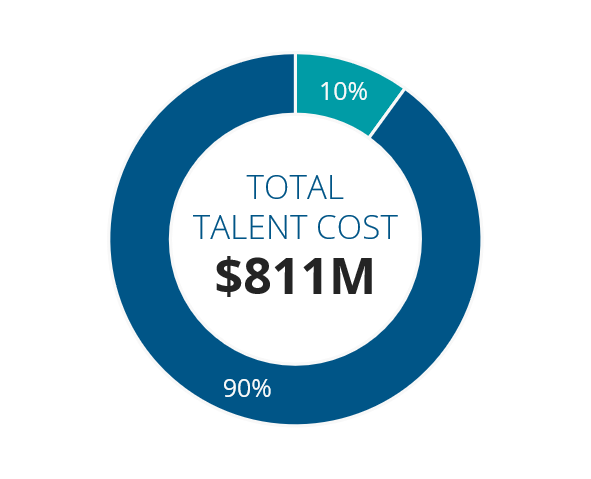 ENGAGE MORE INDEPENDENT TALENT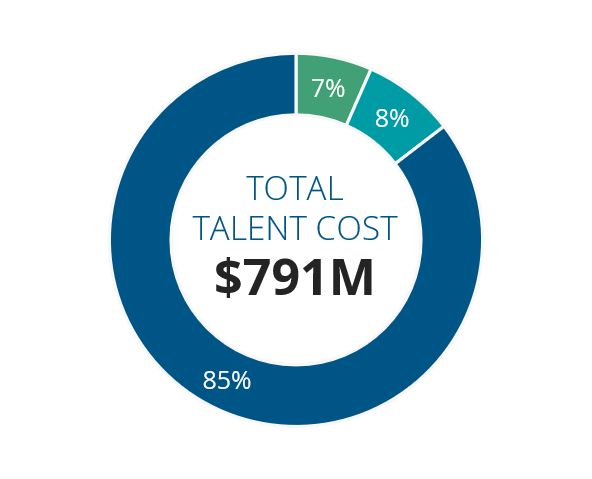 ACHIEVE FULL WORKFORCE OPTIMIZATION

FULL TIME WORKFORCE (KNOWN)
CONTINGENT WORKFORCE (UNKNOWN)

INDEPENDENT WORKFORCE (KNOWN)
Six Levers Deliver Successful Outcomes

Leverage independent talent community through direct sourcing, extending to in-demand and specialized skillsets

Proven streamlined workflows reduce time-to-value and ensure consistency regardless of size or growth

Accelerate time to productivity and increase flexibility with an independent workforce that adapts to the rapid pace of change to drive outcomes

Create enterprise value by shifting total enterprise talent mix from supply chain and FTEs to a directly sourced independent workforce

Migrate to lower-cost sourcing channels and enable more cost-effective engagement alternatives

Mitigate risks through a dynamic, audit-ready compliance rubric aligned to the changing regulatory climate
Enable a Third Channel for Top Talent
Achieve a right-sized workforce with balance between full-time employees and experienced independent talent—with emphasis on ready-access to an on-demand workforce with required skillsets.
Top independent professionals are looking for challenging roles with clients who value their work. Our marketplace gives you access to talent with the capabilities you are looking for and the proven experience you need.
MBO will help you create talent pools—both for near-term projects and for future needs—as well as processes and procedures that allow for a scalable, efficient workforce in the future, all utilizing the MBO platform model.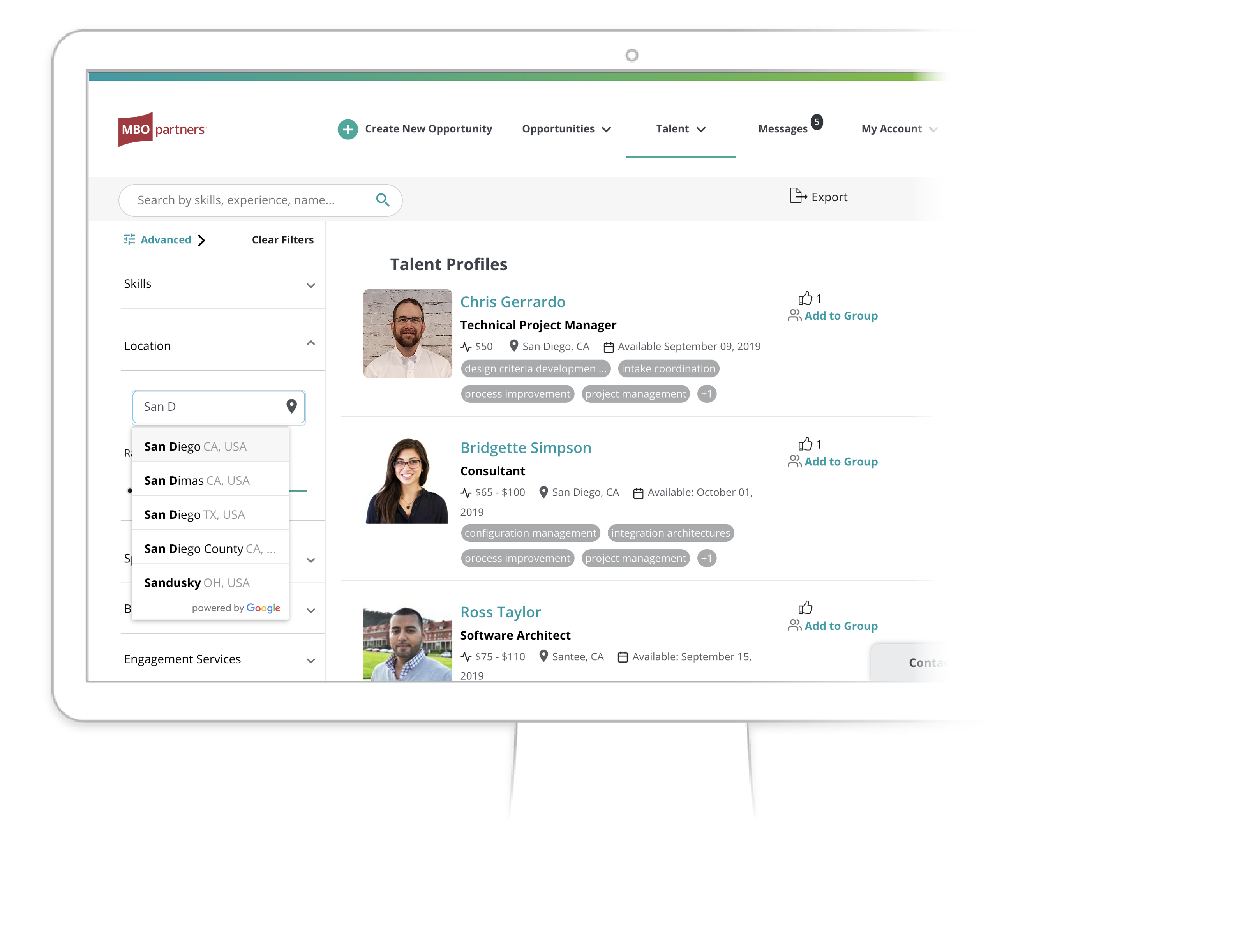 Schedule a Workforce Optimization Consultation Today
Our Success is Measured in Deep Client Relationships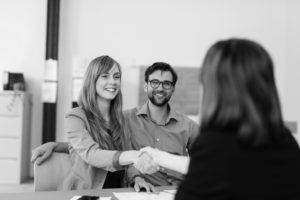 Independent professionals play an important role in creating a well-rounded workforce for many organizations today. Independents offer numerous benefits such as helping companies minimize employment costs through staffing flexibility. Rather than adding to company payroll by hiring an employee, enterprise managers can engage an independent contractor who can bring a specific set of skills to…