Transformation leads to success in the war for talent
Workforce Optimization transforms how your business gets work done, gives you a competitive edge in the accelerating war for talent, and delivers cost efficiency and flexibility.
MBO Partners, the deep job platform driving the most advanced non-employee labor strategies, works with your organization to use the power and potential of the independent workforce to support innovation and continued business growth, setting you on a path today for success both now and in the future.
Businesses that embrace the dynamics and demographics of an increasingly independent labor force will be poised to succeed in the coming decade and beyond. With help from MBO Partners, forward-thinking businesses will revisualize jobs as projects, and align their labor force via a strategic mix of full-time, independent, and offshore talent. MBO's workforce optimization program offers you a roadmap to transform your workforce so that your strategy supports your business goals.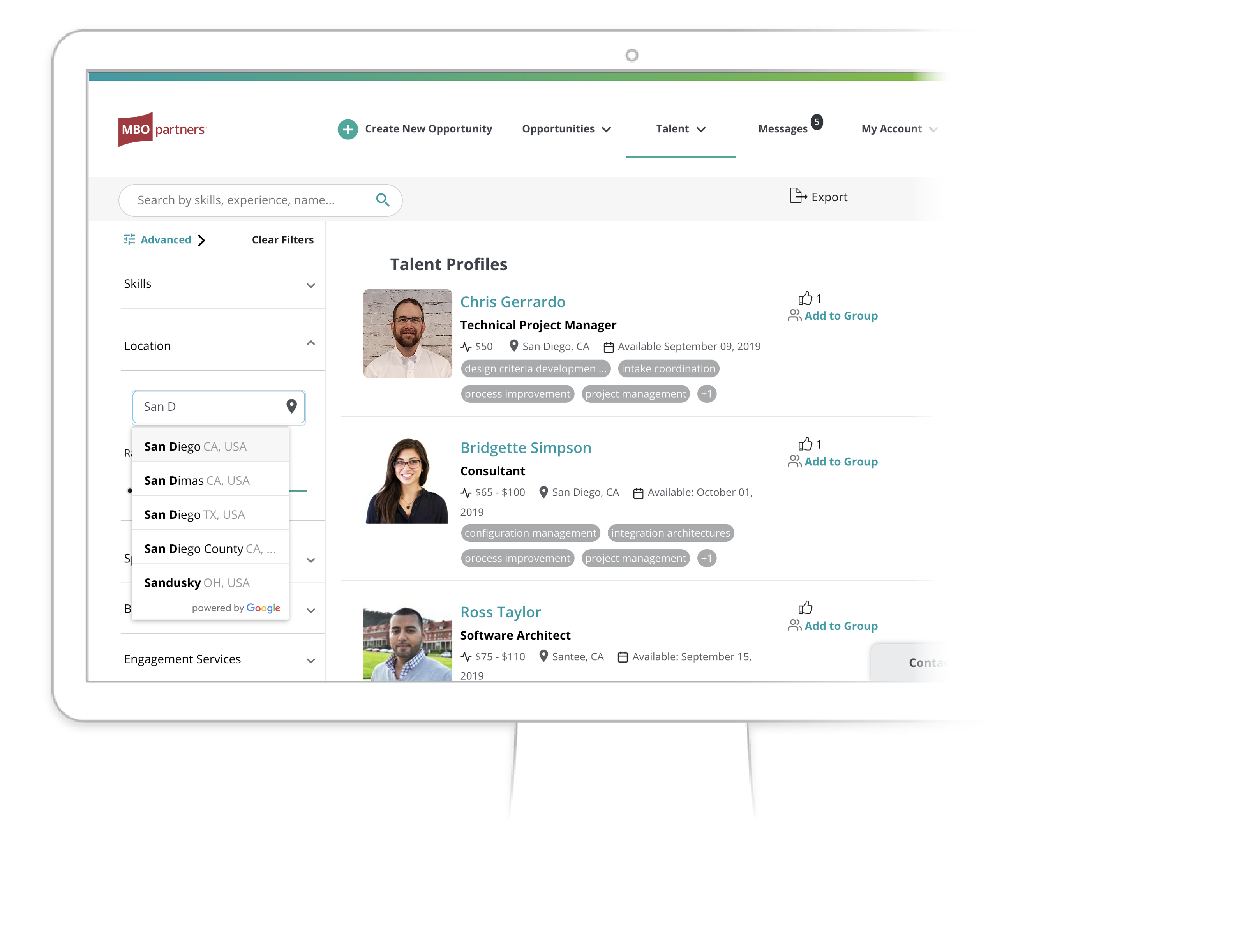 Get Talent Access, Agility, and Cost-Efficiency
Emerging trends and technologies now enable agile enterprises to augment traditional talent channels and tap into a goldmine of known, high-caliber talent they can source directly.  Economic forces are converging strategic innovation with workforce shifts to drive direct engagement with external talent as the preferred way to stay competitive and innovative at a lower cost.
Let Us Drive Workforce Optimization with Strategic Direct Sourcing
To succeed in optimizing your workforce, MBO will support and drive a three-pronged approach to direct sourcing success.
PROGRAM MANAGEMENT LEADERSHIP
Achieve program adoption and implementation that drives activities across:
Your talent community
Your hiring managers
Your marketplace of vetted, known talent
TALENT ACQUISITION AND NURTURING
Use our direct sourcing marketplace to build and manage a community of known talent you can engage and onboard quickly. Nurturing services keep your talent pool engaged with your company and informed when projects become available.
COMPLIANCE AND PAYMENT PROCESSING SUPPORT
Get peace of mind by engaging MBO's compliance services to indemnify you against reclassification risk. Save costs and increase efficiency by running client invoicing and talent payments through MBO according to your net terms.
6 Levers of Successful Outcomes for Your Workforce Optimization Program

Leverage independent talent community through direct sourcing, extending to in-demand and specialized skillsets

Proven streamlined workflows reduce time-to-value and ensure consistency regardless of size or growth

Accelerate time to productivity and increase flexibility with an independent workforce that adapts to the rapid pace of change to drive outcomes

Create enterprise value by shifting total enterprise talent mix from supply chain and FTEs to a directly sourced independent workforce

Migrate to lower-cost sourcing channels and enable more cost-effective engagement alternatives

Mitigate risks through a dynamic, audit-ready compliance rubric aligned to the changing regulatory climate
Long, Successful Client Relationships Define Our Success

Schedule a Workforce Optimization Consultation Today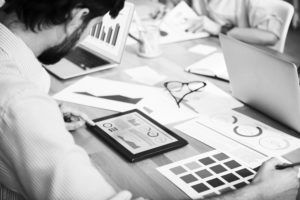 read 2 mins Businesses are working to adapt to the changing realities and economic impacts of the COVID-19 pandemic. One of the many new ways they are able to reach corporate goals is involves engaging and re-engaging top independent professional talent. MBO Partners' Client of Choice research examines why and how independent professionals select the clients they choose…