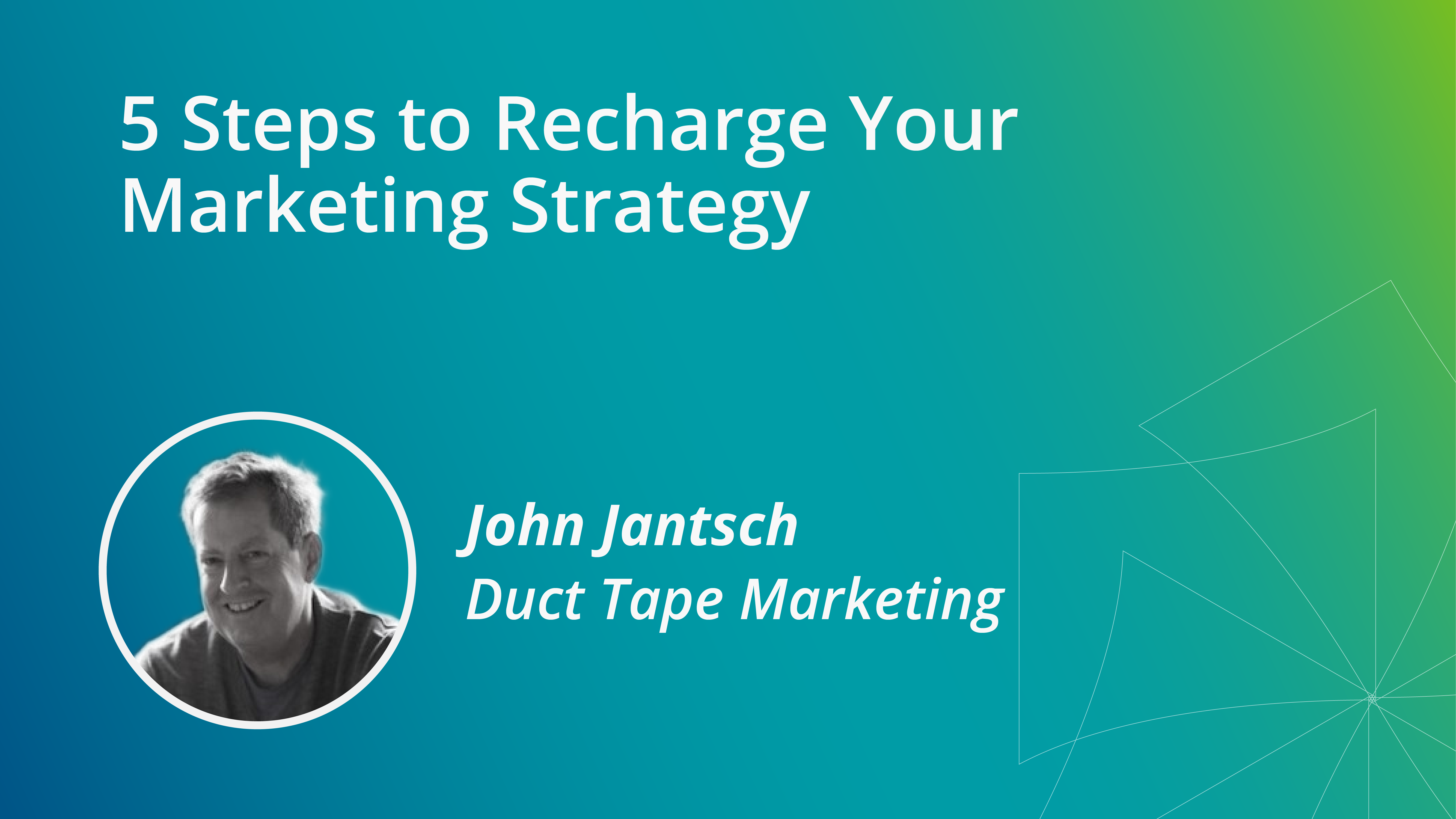 5 Steps to Recharge Your Marketing Strategy
When your marketing strategy is not coming together, it may be time for you to restrategize and revise your plan. You don't have to wait until the following year to start over with a new marketing strategy. You also don't need to wait until the end of the year to assess both your accomplishments and progress towards meeting your goals.There are a handful of things you can do right now that could have a positive impact on your marketing strategy. 
In this exclusive webinar, John Jantsch, marketing consultant, speaker, and best-selling author of Duct Tape Marketing, explained the 5 things you can do to restart your marketing strategy. He discussed how you can develop a marketing plan in advance for the next year to ensure that you meet your goals. 
This Q&A-style discussion covered:
Refocusing your marketing message

Getting the must-have elements on your website

Creating a lead generation content plan

Perfecting your follow-up

Turning leads into repeat customers
Complete the form to listen to our expert discuss recharging your marketing strategy, and don't miss a recap of Part One (5 Elements of Personal Brand Positioning), Part Two (Create & Build a Website to Promote Consulting Services), and Part Four (How Branding Impacts Small Business Success)

Title: Marketing Consultant, Speaker, Author
Company: Duct Tape Marketing