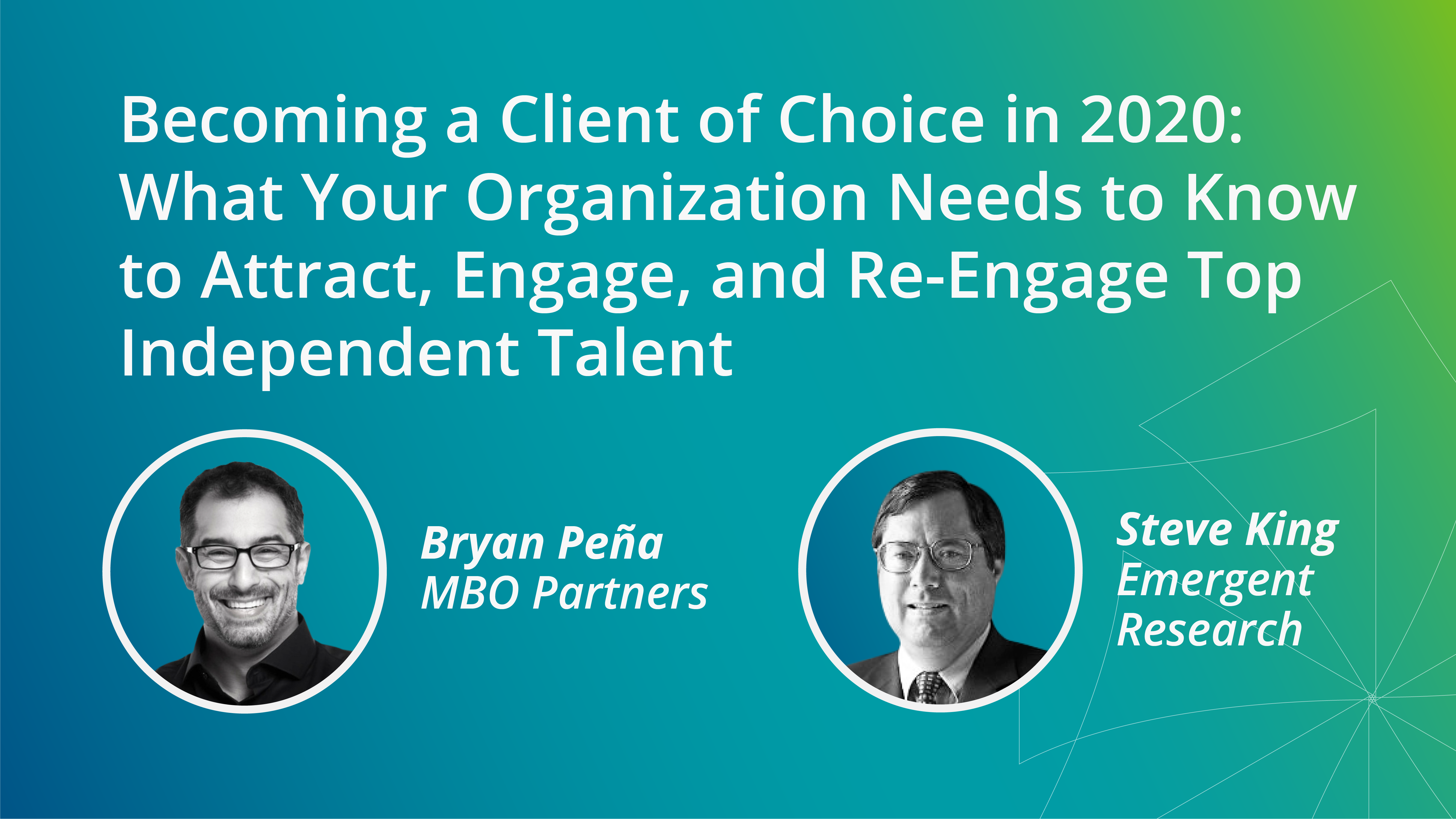 Becoming a Client of Choice in 2020
What Your Organization Needs to Know to Attract, Engage, and Re-Engage Top Independent Talent
This webinar highlighted important criteria that help independent consultants select which enterprise businesses are the most in-demand partners based on findings from MBO Partners' 4th annual Client of Choice report.
In this exclusive webinar, Steve King, Founder of Emergent Research, presented data from the 2020 Client of Choice study, demonstrating how certain factors influencing independent consultant satisfaction have evolved, while other factors have emerged as tried and true best practices. MBO's Chief of Market Strategy, Bryan Peña, gave further perspective on how this data influences future market developments.
This Q&A-style discussion talked about:
A thorough understanding of what qualifications independents seek based on data from the 2020

Client of Choice

study

What enterprise businesses seek from great independent talent

Which policies and processes should be considered when attempting to become a

Client of Choice

Insights from other corporate firms regarding the necessity of engaging leading independent talent in a post-COVID-19 workforce mix
Complete the form to listen to our experts discuss what your organization needs to know to attract, engage, and re-engage top independent talent.

Title: Chief of Market Strategy
Company: MBO Partners

Title: Founder
Company: Emergent Research