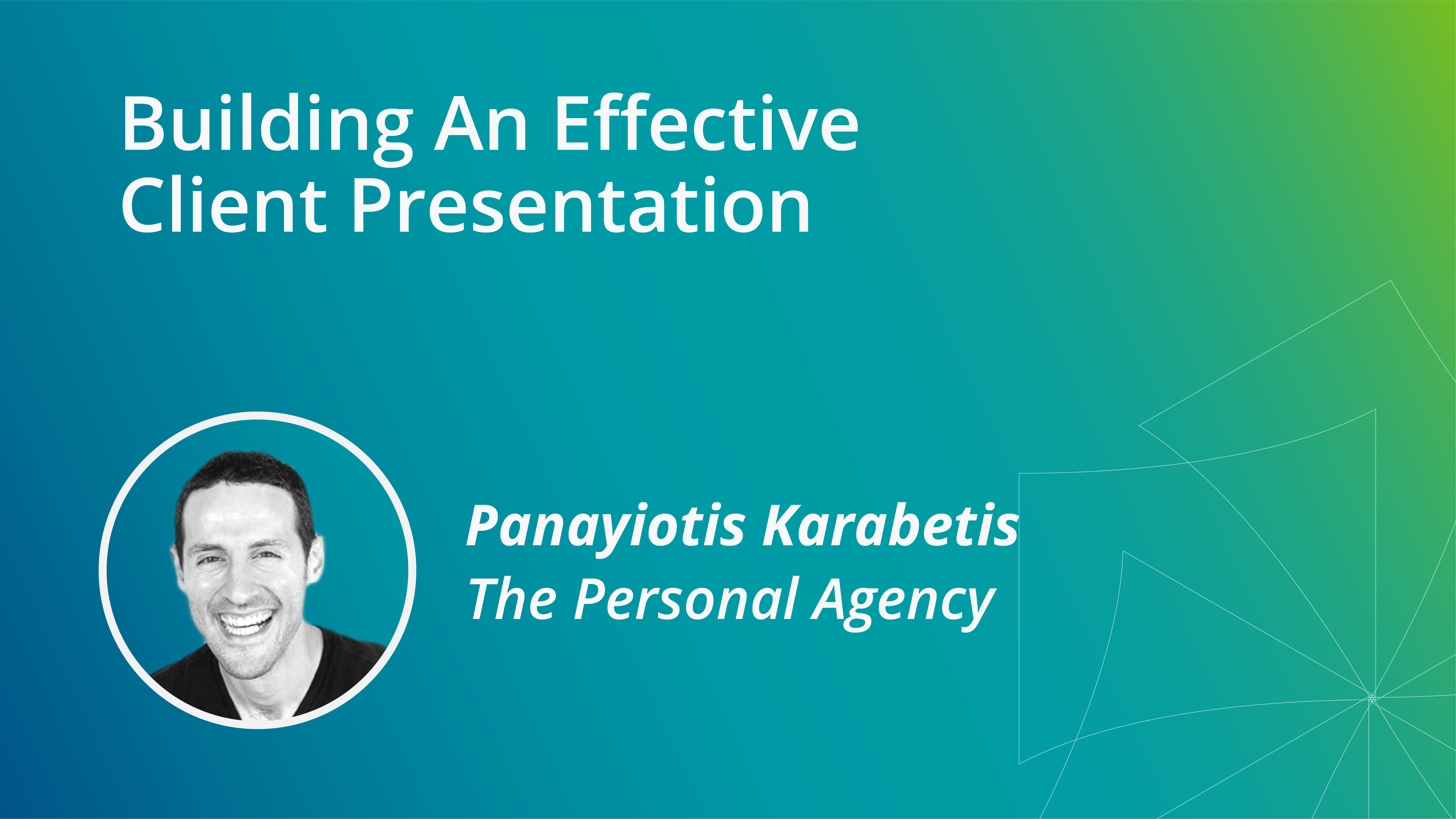 Building an Effective Client Presentation
It is difficult to make complex ideas into simple and understandable presentations. You need to know how to improve your creative processes to effectively tap into your audiences' minds and leave a long-lasting impact. 
In this webinar, Panayiotis "Pete" Karabetis, Associate Director of Engineering at LMO Advertising, discussed how body language, visual aids, and vocal variety play an important role in enhancing your presentations. The discussion also covered practical strategies for designing and managing client presentations in ways that are impactful and actionable. Watch as Pete walked participants through his most effective ways to think through and conduct meetings and presentations as an independent professional. 
In this webinar, you will learn:
How to simplify complex information so they are more understandable

How your body language and vocal variety can affect your audiences' attention

The difference between reacting and responding when you are faced with unexpected situations

How to improve visual aids of your presentation
Complete the form to listen to our expert discuss building an effective client presentation, and don't miss a recap of Part One (Presenting a Proposal: Keys to Influencing Executives & Winning a Project), Part Two (7 Ways Independent Consultants Can Become Thought Leaders), Part Four (5 Ways to Achieve Work Life Balance), Part Five (Cultivating a Leadership Network), Part Six (Tap Into the Power of Learning Agility), Part Seven (The Resilience Advantage), Part Eight (Unleashing the Tiger to Grow Your Independent Business), Part Nine (Using an Executive Coach to Accelerate Your Independent Consulting Revenue in 2020 and Beyond), and Part Ten (Winning Your Audience: Expert Tips to Improve Your Public Speaking)

Panayiotis "Pete" Karabetis
Title: Associate Director of Engineering
Company: LMO Advertising