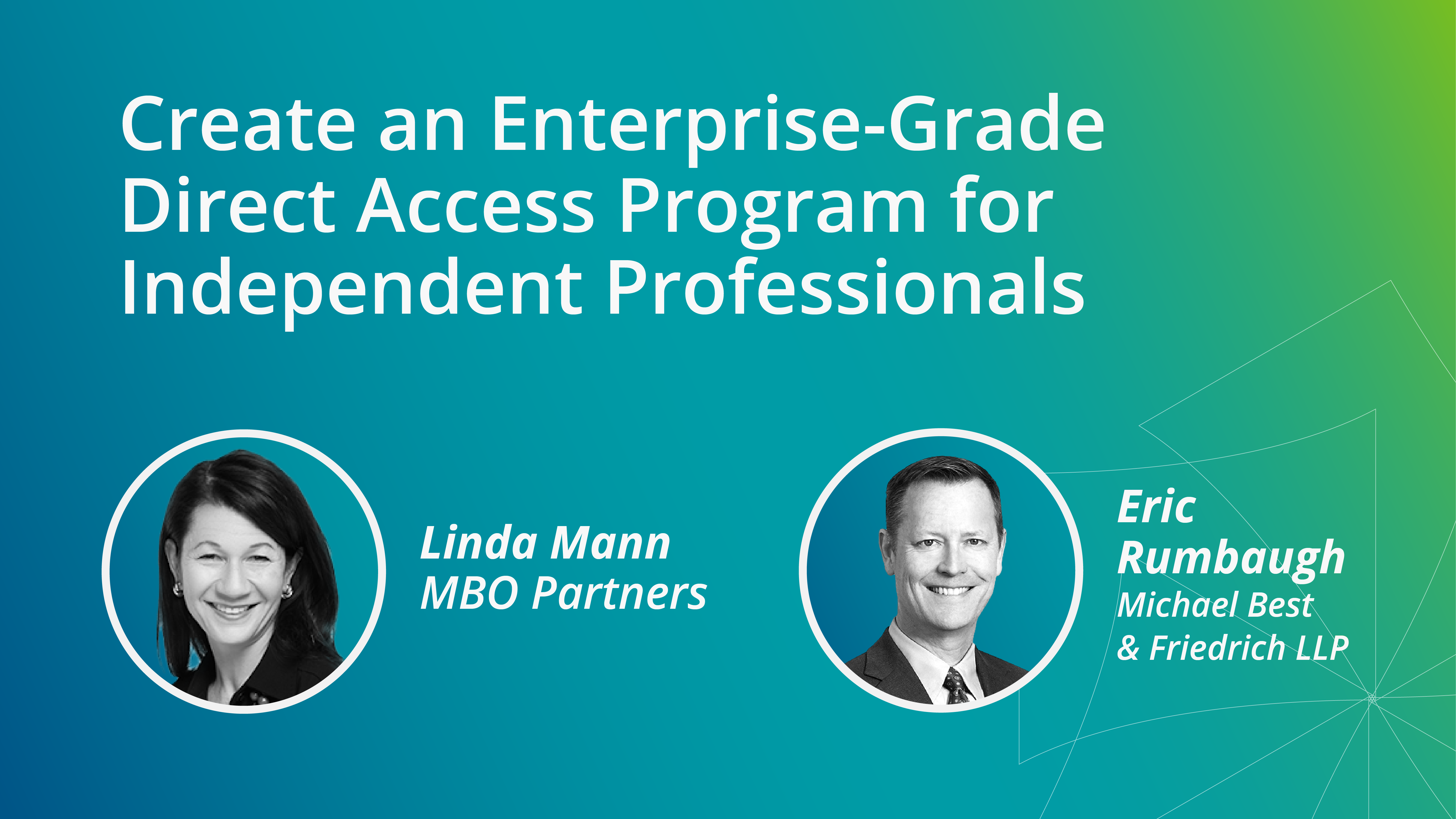 Create an Enterprise-Grade Direct Access Program for Independent Professionals
Organizations are starting to use their own resources to directly source top independent professionals. The demand for independent talent grows, which is why enterprises are by-passing third-party staffing agencies or consulting firms for recruiting purposes and developing talent engagement strategies. 
Direct sourcing has many economic benefits: the ability to avoid high-priced staffing markups, a decrease in overhead costs by hiring fewer full-time employees, and filling project-specific roles with the right-priced independent talent. 
In this exclusive webinar, Linda Mann, Chief Experience Officer at MBO Partners, and Eric Rumbaugh, Partner at Michael Best & Friedrich LLP, discussed keys to developing an enterprise-grade, compliant, and efficient engagement with independent talents. They discussed how important it is for a business to build a centralized engagement program that encompasses finding, sourcing, engaging, paying, and managing independent workers.
This Q&A-style discussion covered:
The effective uses of independent talents

The keys to success when using independent talents

How matching talent to open needs in a company is more an art than a science

Regulatory considerations when using independent talents
Complete the form to listen to our experts discuss creating an enterprise-grade direct access program

Title: Chief Experience Officer
Company: MBO Partners

Title: Partner
Company: Michael Best & Friedrich LLP