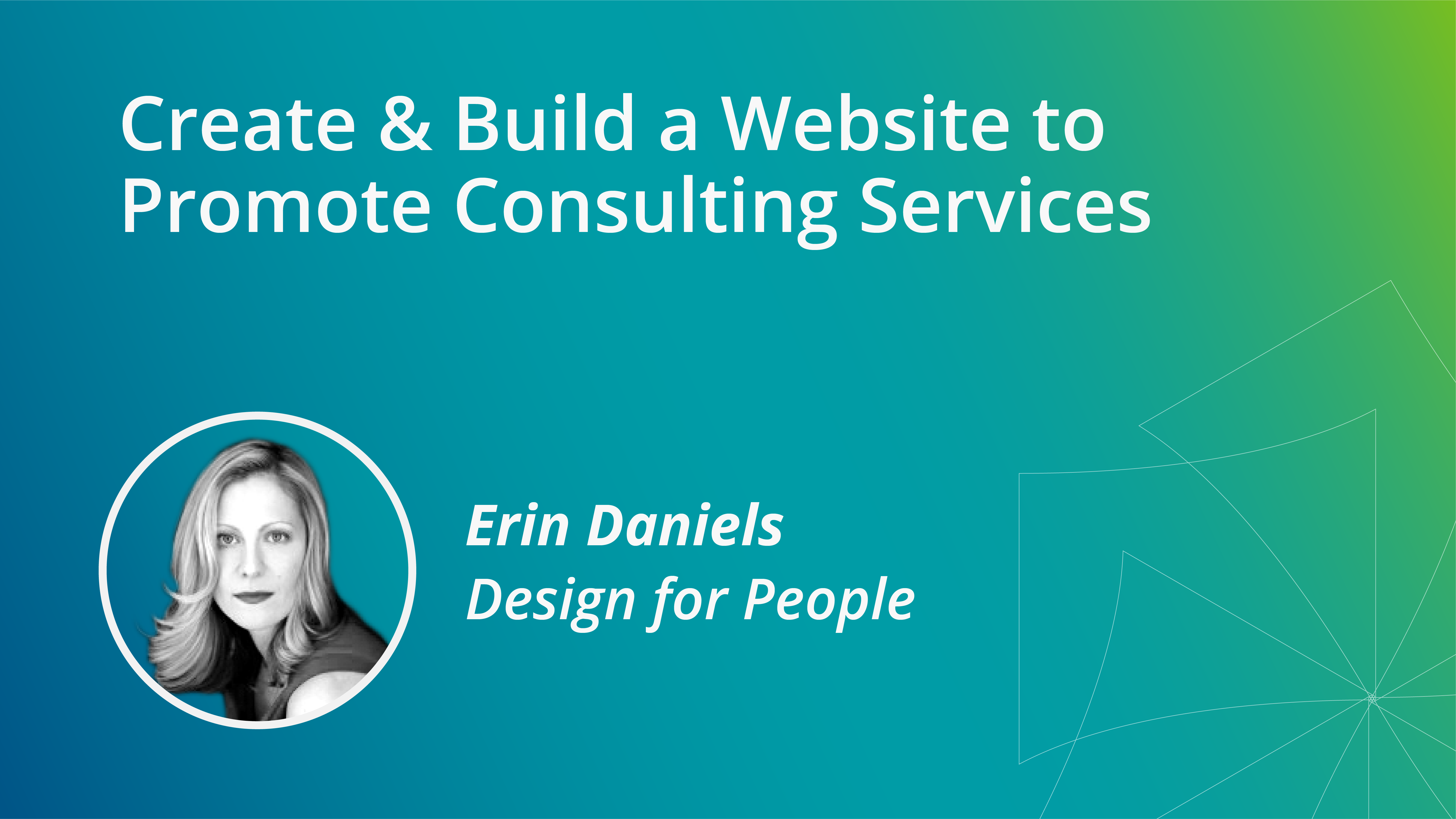 Create & Build a Website to Promote Consulting Services
The process of creating and marketing websites for businesses can go in different directions. Therefore, having a successful brand for your business means you must always consider who the target audience is, how you want your brand's website to appear, and what content will be included.

In this webinar, Erin Daniels, Owner of Design for People, discussed creating and marketing your website as an independent consultant. As we adapt to the "online first" age, your website is often the first impression people will have of your business so it's important that it reflects your brand, services, and skills well. Erin has been an independent consultant for more than 10 years and recently rebranded her company so she also provided a walkthrough of some case studies, shared steps and considerations for creating your consulting website, and discussed tips on when DIY is preferred over the professional route.
In this webinar, you will learn: 
How to craft your personal brand and content

How to identify the different challenges that you will face

How to find out what sets you apart from the competition

The importance of understanding your buyer

How to choose the right hosting provider and domain name for the website



This Q&A-style discussion covered:
What SEO is and how it relates to marketing your business

Getting linkback from other sites to help drive SEO and improve algorithms

The impact of posting a blog on LinkedIn and on the company website

Tips on ranking high on Google SEO

The most important metrics to measure social media analytics

What point-of-view should website content be written

Converting website visitors into qualified leads

What one should write about in his or her blog

The best ways to collect lead information

The right amount of contact opportunities on a website

Opinions toward having a single-screen website (not scrolling endlessly to get meaningful content)

How to pay independent marketers to bring traffic to one's website

The possible payment options in a website (pay-per-click or pay-per-lead)
How you craft a website and sell yourself without having any experience

Complete the form to listen to our expert discuss creating and building a website, and don't miss a recap of Part One (5 Elements of Personal Brand Positioning), Part Three (5 Steps to Recharge Your Marketing Strategy), and Part Four (How Branding Impacts Small Business Success)

Title: Owner
Company: Design for People