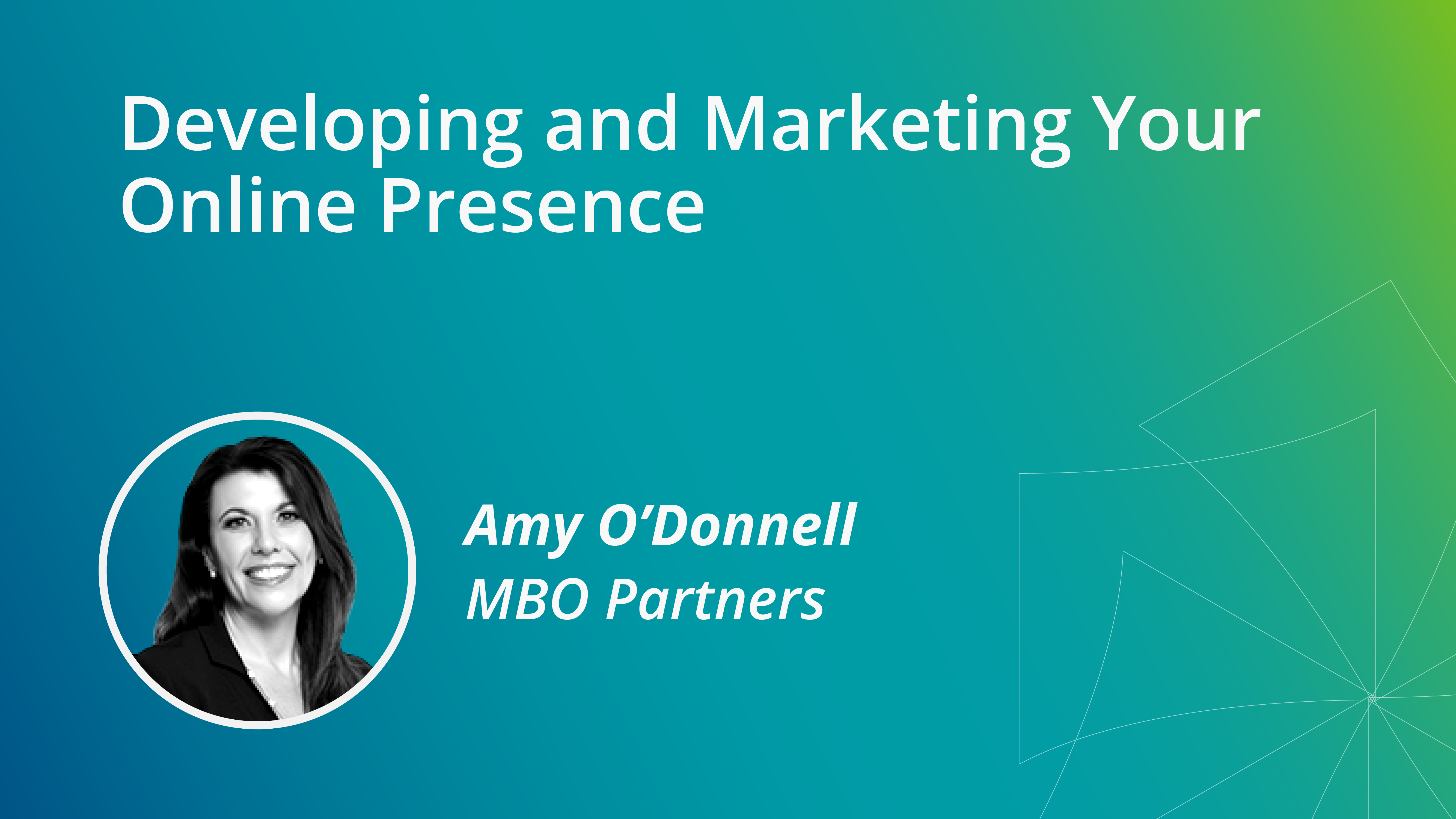 Developing and Marketing Your Online Presence as an Independent Consultant
In this exclusive Q&A-style webinar, Amy O' Donnell, Chief Talent Officer at MBO Partners, shared her knowledge regarding methods young professionals can utilize to shape or develop their online presence. 
The insights that Amy provided will help individuals reflect on unique stories and experiences that allow them to stand out from numerous competitors. 
Being an experienced talent management professional who has been practicing her expertise for over 20 years, Amy provided tips and tricks to help individuals gain the attention of their clients and allow market leaders to see them as qualified individuals.
The general focus of this webinar was the importance of developing individuality and creativity in establishing an online presence.
This June 2020 webinar talked about:
The establishment of an online presence through LinkedIn, a personal website, a resumé, the MBO marketplace, and search engines

The necessity of highlighting previous experience and credentials to support a particular skill or attribute

The discovery of new in-demand technical skills that companies need in the workplace

The techniques that help individuals best describe themselves to their potential employers
The Building Your Online Presence webinar series covered:    
How to market and grow your business

How to get the attention of big companies by establishing a personal brand identity

How to translate your skills into assets for independent consulting work

Tips to market yourself to prospective clients
Complete the form to listen to our experts discuss establishing your online presence, and don't miss a recap of Part Two (Growing Beyond Your Network: Marketing Your Skills and Brand as an Independent Consultant), Part Three (Think Like a Recruiter: What You Need to Know to Get the Attention of Big Brands), and Part Four (Stand Out From the Crowd: Insights from Expert Recruiters to Get Noticed for Projects) as well.

Title: Chief Talent Officer
Company: MBO Partners