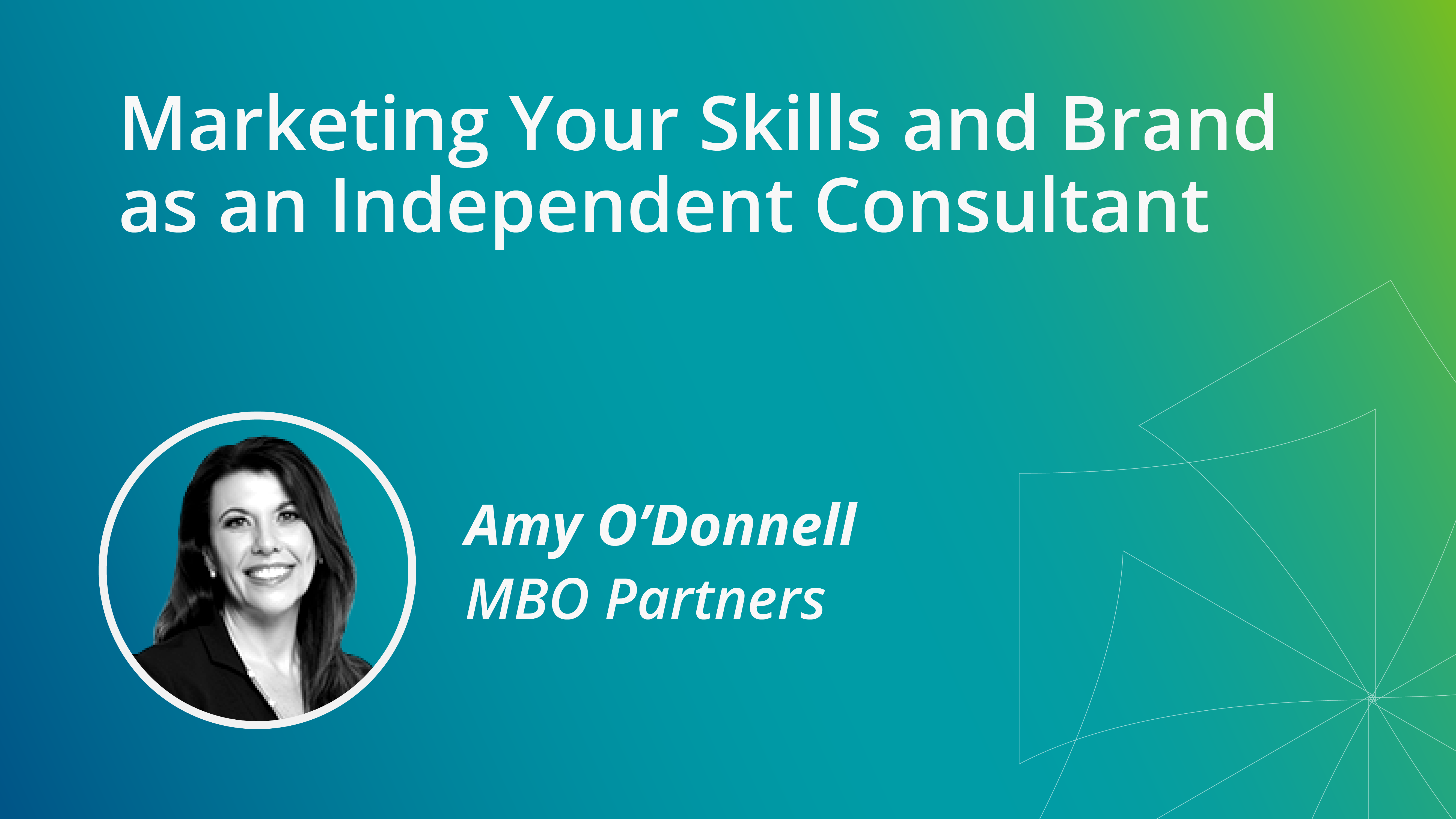 Growing Beyond Your Network:
Marketing Your Skills and Brand as an Independent Consultant
Having the confidence in building both your background and experience as a professional can be pivotal in marketing yourself as an independent professional. 
The general focus of the discussion was how to make yourself visible to various target markets by widening your connection base. Because of this, the need for the proper training has arisen to succinctly discuss one's background and skills to prospective contacts and clients.

Amy O'Donnell, the Chief Talent Officer of MBO Partners, talked about the opportunities and impact of having the knowledge to "sell" yourself to the market.
This July 2020 webinar's Q&A-style discussion talked about:
How to create posts that garner audience engagement

How to utilize MBO Partners' services to gain new consulting opportunities 

How to get hired by a company by working as a contractor instead of an employee

How to aid recruiters to become more effective in the hiring process

How to determine the best strategy for finding remote opportunities amidst the pandemic
This fourth installment of the webinar series covered:
How to translate your skills into saleable assets for independent consulting work

Tips to market yourself to prospective clients

How to follow up and drive sales in a crowded market

How to evaluate current market conditions and update your presence to match demand

The techniques to stand out from other similar professionals in the space

What recruiters are seeing and thinking when they view your profile and compare it to others in the space
Complete the form to listen to our experts discuss growing beyond your network, and don't miss a recap of Part One (Developing and Marketing Your Online Presence as an Independent Consultant), Part Three (Think Like a Recruiter: What You Need to Know to Get the Attention of Big Brands), and Part Four (Stand Out From the Crowd: Insights from Expert Recruiters to Get Noticed for Projects) as well.

Title: Chief Talent Officer
Company: MBO Partners