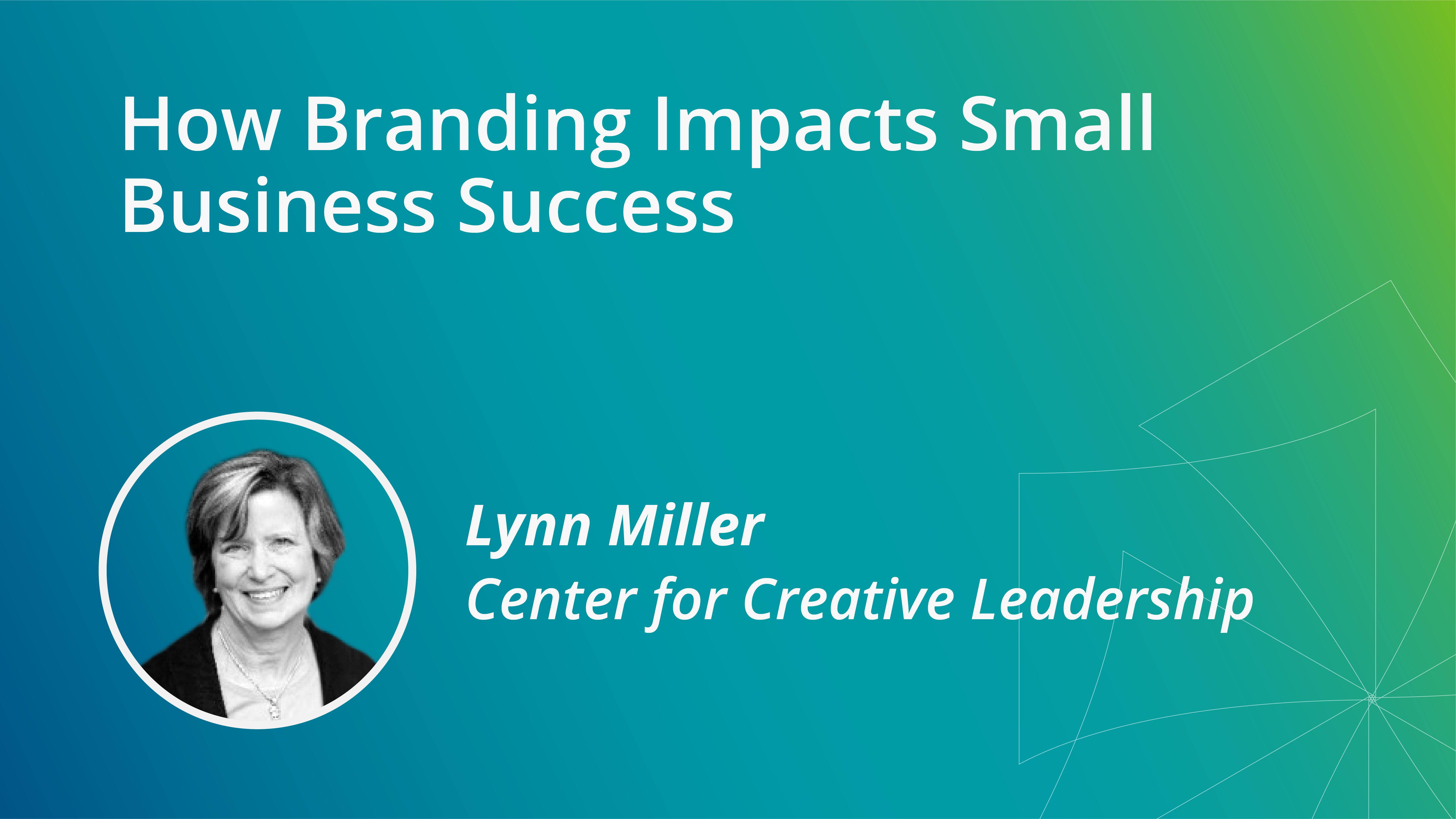 How Branding Impacts Small Business Success
Why is branding essential to you as a small business owner? Whether you intentionally spend time building it or not, you have a reputation, and that reputation is your brand. What you deliver and how you deliver it are the foundations of your brand.
It is challenging to grasp and incorporate possible marketing channels into a business, which is why it is necessary to define your market and build an impact by targeting a wider consumer clientele. It is beneficial to take note of the explanation and recommendations provided by the key speaker of this webinar in order to effectively take advantage of their experience in growing your own unique brand.
In this exclusive webinar, Lynn Miller, Faculty and Portfolio Manager for Women's Programs at the Center for Creative Leadership, discussed the powerful allure of brands and how to develop a distinct brand perspective.
This Q&A-style discussion covered:
How to actively manage your brand

How to attract the clients you want

How your brand can create the impact you are looking for

How branding can help your business grow

How branding matters to your work as an independent professional
Complete the form to listen to our expert discuss how branding impacts small business success, and don't miss a recap of Part One (5 Elements of Personal Brand Positioning), Part Two (Create & Build a Website to Promote Consulting Services), and Part Three (5 Steps to Recharge Your Marketing Strategy)

Title: Faculty and Portfolio Manager
Company: Women's Programs at the Center for Creative Leadership