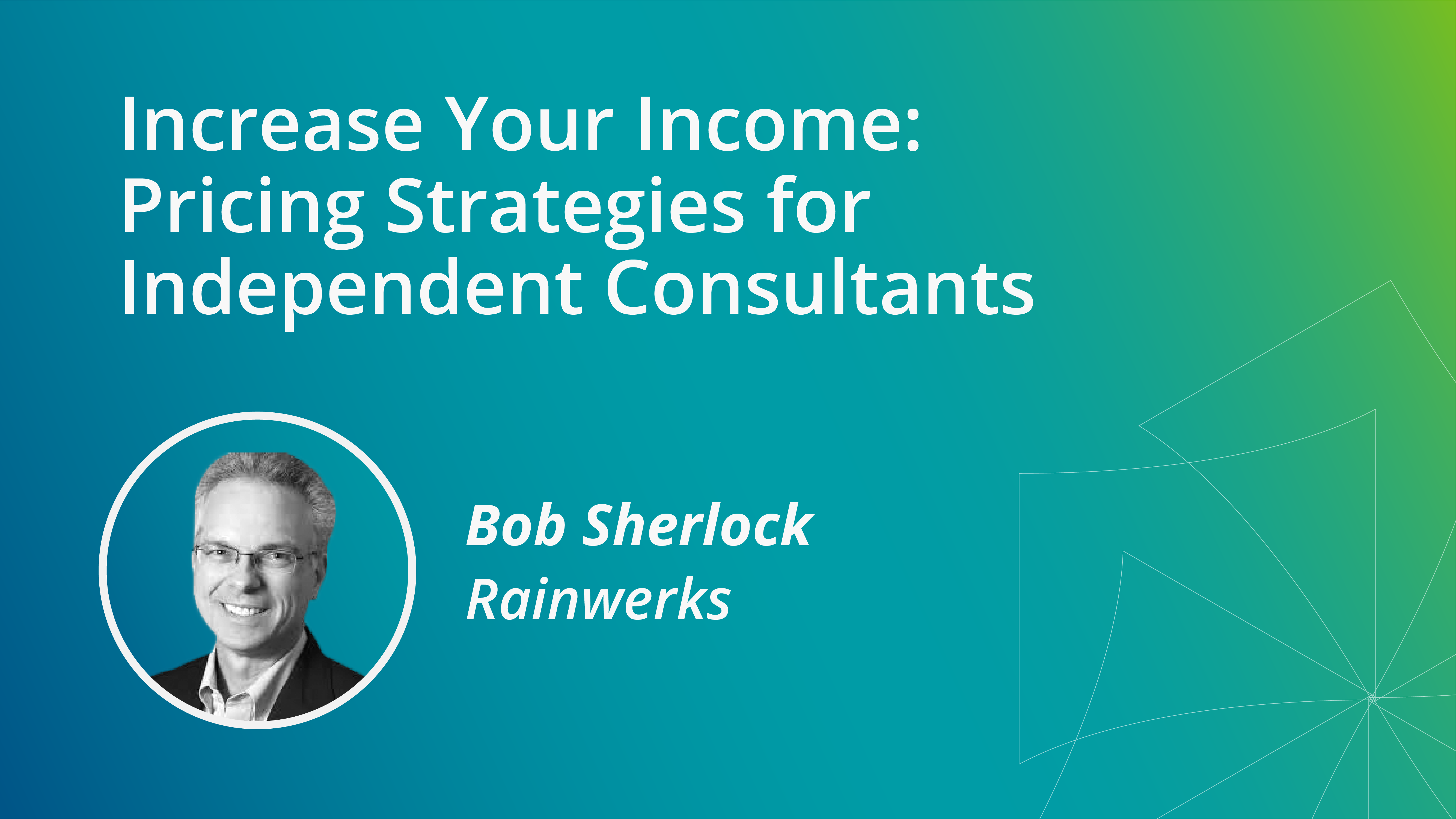 Increase Your Income: Pricing Strategies for Independent Consultants
Looking for more clients, projects, and engagements is not the only way for your business' income to grow. Whether it's for specific projects or across the board, increasing your service fees is a good way for your business to prosper and develop. 
So, how do you go about valuing your projects without losing your clients' interest? In this webinar, Bob Sherlock, President of Marketwerks, discussed how to recognize the two pricing mistakes that independent consultants often make, how to incorporate client value into your projects when it comes to making pricing decisions, and how to adopt a process that will help you be daring when it comes to pricing your products and services. 
This Q&A-style discussion covered:
How to speak with an existing customer about business value

Establishing value in doing quantitative and qualitative work

The approach to a negotiation of a lower rate

The different types of rate structures and beliefs

Insights on equity in lieu of cash

Value approach on market assessment analysis

Comments on charging an employer for travel time
Complete the form to listen to our experts discuss pricing strategies for independent consultants, and don't miss a recap of Part Two (Setting the Right Bill Rate as an Independent Consultant), Part Three (What Tax Reform Means for Independent Professionals & Their Clients), and Part Four (What the CARES Act Means for Independent Workers, Self-Employed Professionals & Freelancers)

Title: President
Company: Marketwerks