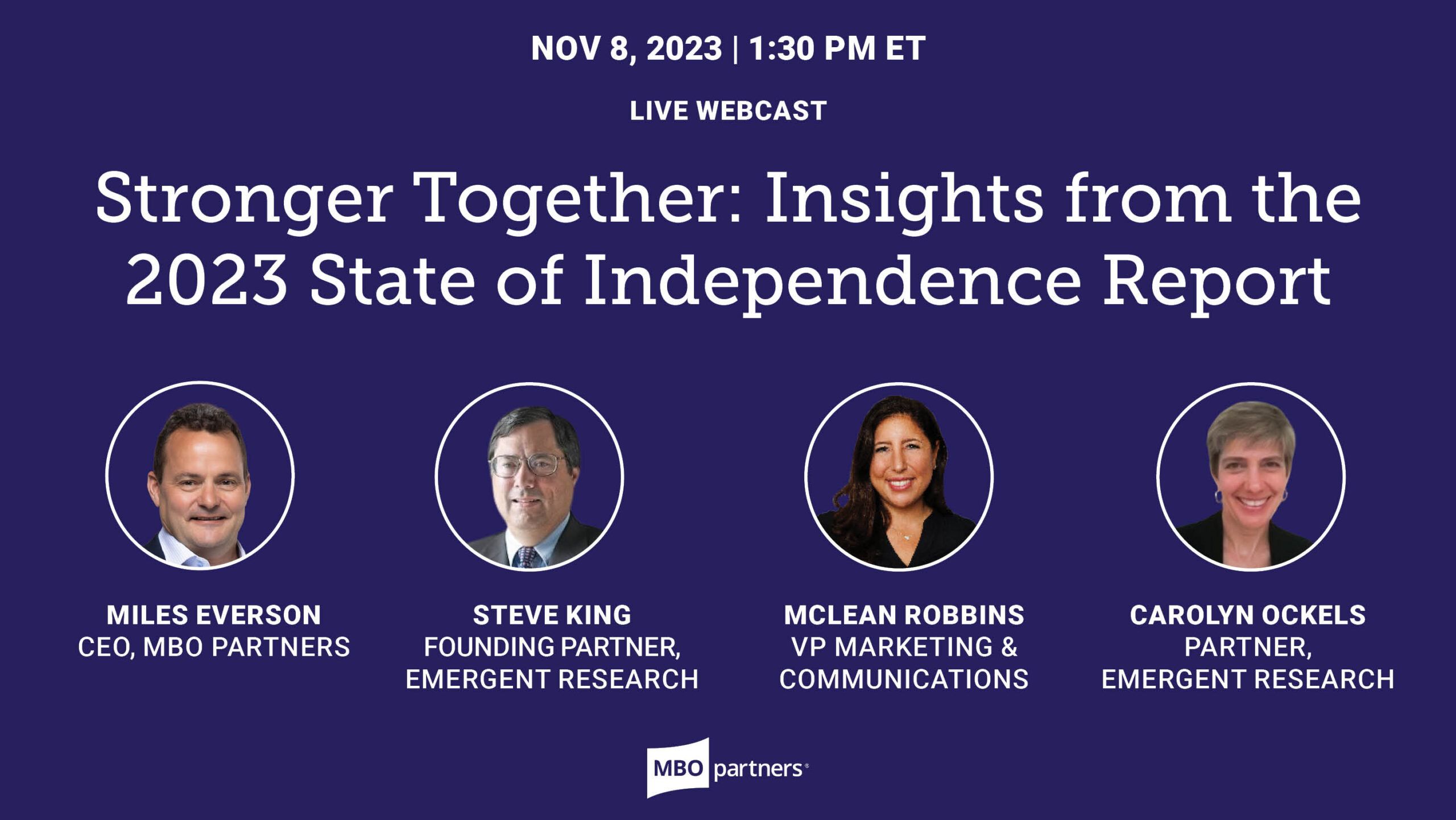 Stronger Together: Insights from the 2023 State of Independence Report
Dive into the insights gained at the recent panel discussion with Miles Everson, CEO of MBO Partners, who lent his expertise to a formidable lineup featuring Emergent Research's partners, Steve King and Carolyn Ockels, accompanied by McLean Robbins, Vice President of Marketing and Communications at MBO Partners.
With a wealth of experience and data-driven perspectives, the panelists came together to dissect the 13th annual "State of Independence in America."
The report's revelations highlighted the implications of the shifting market dynamics and macro-workforce trends.
Key takeaways emanated from MBO Partners' recent primary research, offered profound insights into the utilization of contingent labor by enterprise organizations. The discussion also shed light on the burgeoning independent workforce, providing valuable context for understanding how these trends can strategically shape operational and tactical decisions. 
As the panelists passionately shared their expertise, they emphasized the actionable nature of these insights for organizations gearing up for 2024. 
Structured to be both educational and practical, the interactive panel provided a platform for attendees to participate in a stimulating Q&A session.

Title: CEO of MBO Partners
Company: MBO Partners
Title: Founding Partner of Emergent Research
Company: Emergent Research
Title: Partner of Emergent Research
Company: Emergent Research