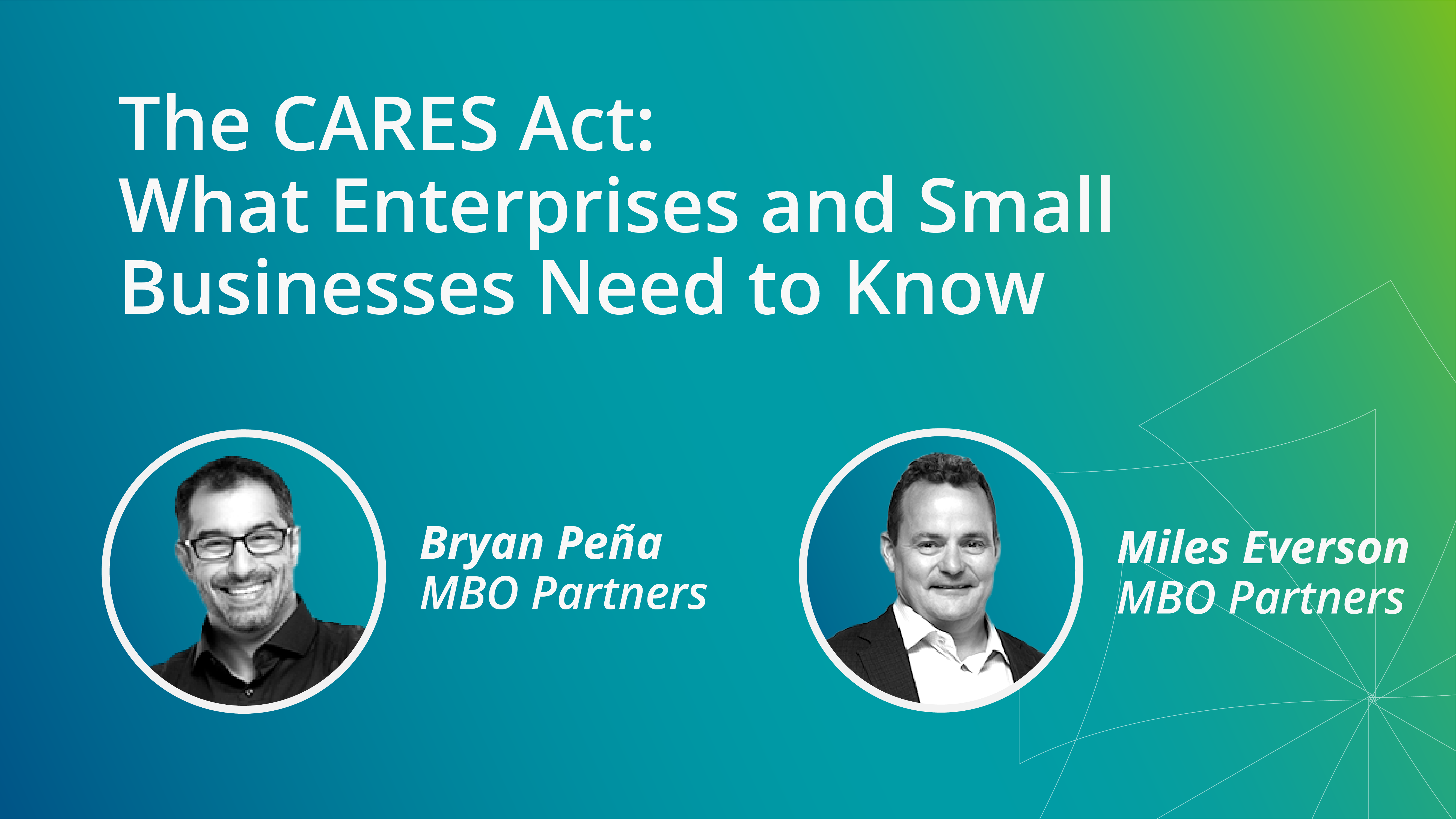 The CARES Act: What Enterprises and Small Businesses Need to Know
It is challenging to grasp and incorporate the benefits of the Coronavirus Aid, Relief, and Economic Security (CARES) Act into a business. As a result, many people are still uncertain about the specific details of this law.
Listen to our key speakers explain and provide recommendations for employers to effectively take advantage of this law and receive extended help and retirement benefits for their independent talent.
In this exclusive webinar, Miles Everson, Chief Executive Officer of MBO Partners and Gene Zaino, Founder of MBO Partners, discussed the CARES Act. They also discussed how the USD  2 trillion economic stimulus package can provide liquidity to Americans and aid businesses by increasing benefits, loans, grants, and tax deductions during the COVID-19 pandemic.
   This Q&A-style discussion talked about:
The four factors or rates of change that accelerate business systems

The eligibility for low interest loans and immediate grants from the CARES Act's

economic industry disaster loan program

How the CARES Act can aid reduced self-employment taxes or aid the employer side of FICA

How the CARES Act affects the new business models of multiple companies
Complete the form to listen to our experts discuss what enterprises and small businesses need to know about The CARES Act.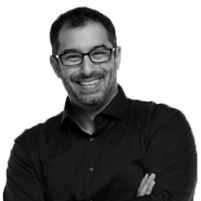 Title: Chief of Market Strategy
Company: MBO Partners

Title: CEO
Company: MBO Partners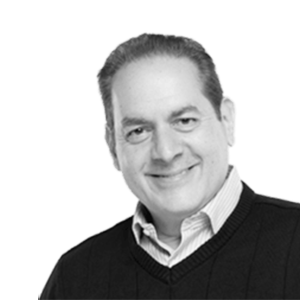 Title: Founder
Company: MBO Partners