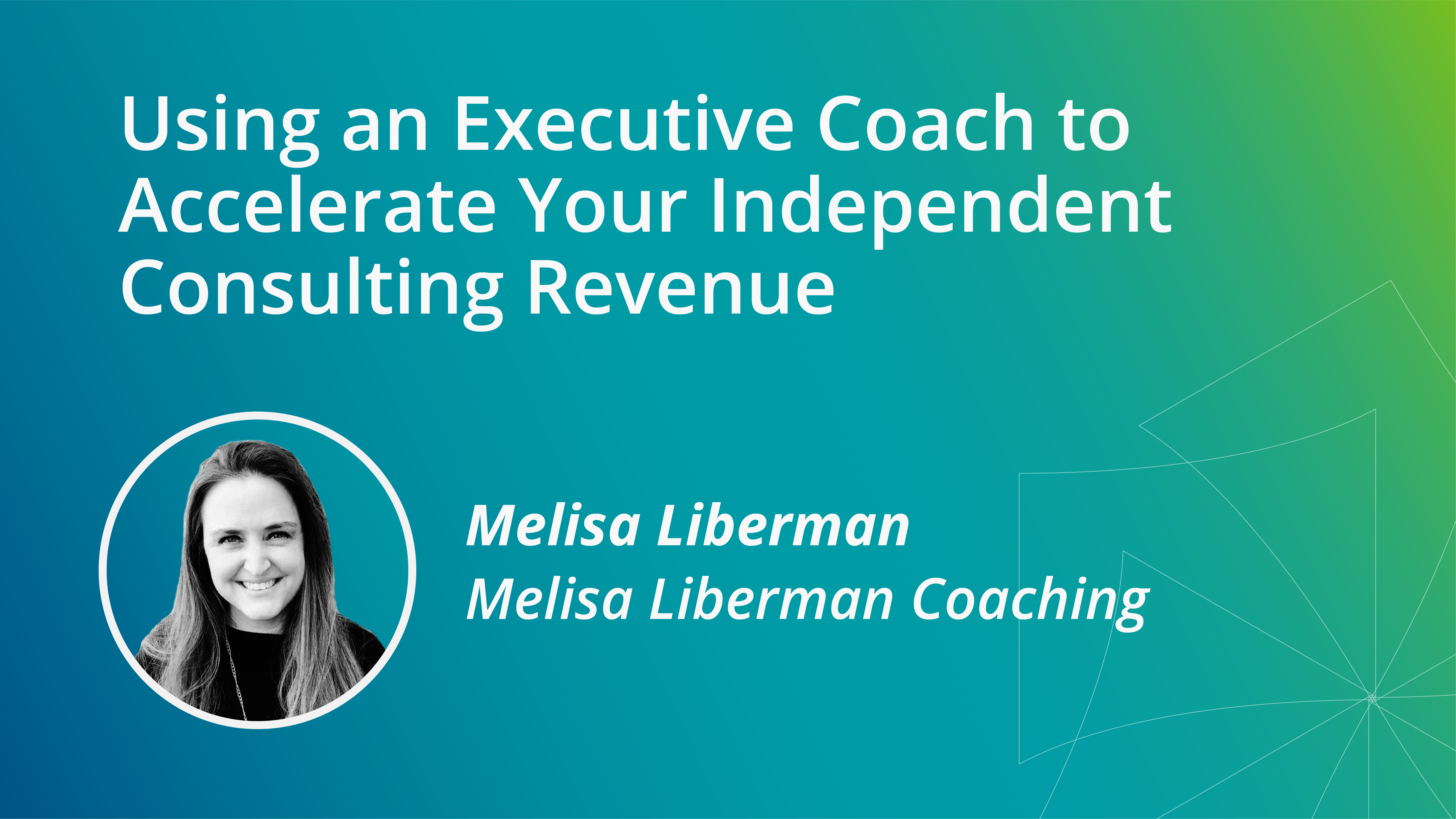 Using an Executive Coach to Accelerate Your Independent Consulting Revenue in 2020 and Beyond
In this exclusive webinar, Melisa Liberman, a business development mindset coach for independent consultants, shared her knowledge regarding the methods in which young professionals can increase their bottom line business structure and manage day-to-day operations. 
Melisa's insights helped individuals reflect on their personal approach to consultancy based on their motives and key success factors in helping independent consultants achieve business growth.
Being part of an executive leadership team for 12 years, Melisa provided advice to individuals on how and when to use executive coaching to manage the challenges faced when running a business. 
This May 2020 webinar talked about:
What an executive coach does

Why you may need an executive coach

How to find a coach that is a best fit for your business

What to expect from executive coaching
The Professional Development webinar series covered:    
How independent consultants can become thought leaders

How to design and manage client presentations that are impactful and actionable

How to achieve proper work-life balance to avoid burning out

How to cultivate a strong network and establish key relationships and their importance as a professional

How to develop learning agility as an independent professional

How executive leadership and consultancy can help your business
Complete the form to listen to our experts discuss how to accelerate your independent consulting revenue, and don't miss a recap of Part One (Presenting a Proposal: Keys to Influencing Executives & Winning a Project), Part Two (7 Ways Independent Consultants Can Become Thought Leaders), Part Three (Building an Effective Client Presentation), Part Four (5 Ways to Achieve Work Life Balance), Part Five (Cultivating a Leadership Network), Part Six (Tap Into the Power of Learning Agility), Part Seven (The Resilience Advantage), Part Eight (Full Impact: Unleashing the Tiger to Grow Your Independent Business), and Part Ten (Winning Your Audience: Expert Tips to Improve Your Public Speaking).

Title: Business Development Mindset Coach for Independent Consultants
Company: Melisa Liberman Coaching